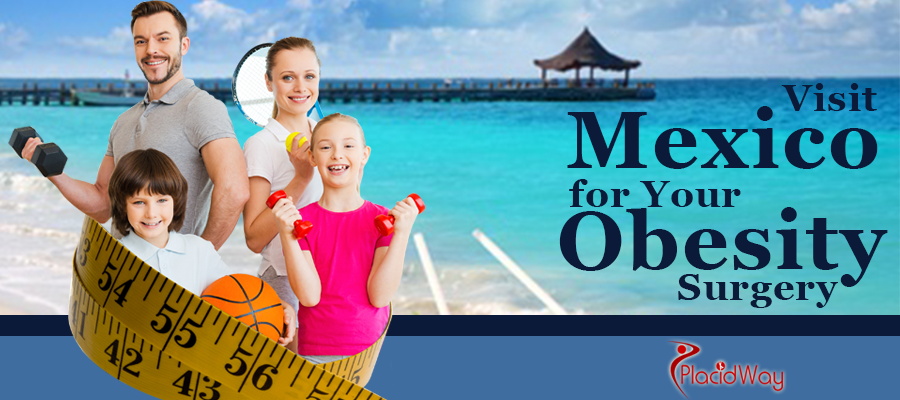 Visit Mexico for Your Obesity Surgery
Every year, an increasing number of people are traveling to Mexico for obesity surgery. Most of these people are usually residents of the United States and Canada. There are several reasons for this phenomenon. First the cost of obesity surgery in Mexico is considerably lower than most other countries. Mexican medical facilities are of high quality and are staffed with qualified and experienced doctors. Moreover, you don't have to wait for long periods of time for your surgery.It is also not expensive to travel to Mexico from the US and Canada.
The major concern for most people who are thinking about obesity surgery in Mexico is the skill of the surgeon. It is vital that you 'vet' your surgeon as you are not likely to meet them in person before flying abroad. Mexico has a number of talented, qualified and experienced surgeons. While it is difficult to meet them personally prior to surgery, it is relatively easy to connect with them.
Obesity surgery is not expensive in Mexico. Healthcare industry is not heavily litigation and insurance driven. Wages are low and costs of various equipments tend to be low as well. These reasons drive the cost of surgery down. The average costs of obesity surgery in the country are listed below:
In addition to getting the medical surgery you will enjoyMexico as it is a great place to socialize because Mexican people are extremely cordial. If you are a foodie you will love the food here as it is fresh, diverse and of top quality, people love the popular shrimp burrito. Mexico's Pacific coastline has a stunning look which people find very pleasing. Combine this with a variety of indigenous cultures and rhythmic music and you will forget that you came here for a medical surgery.
For more information about obesity surgery in Mexico or if you need a FREE quote, please contact us!