Top Gastric Sleeve Surgeries in Tijuana, Mexico
Gastric Sleeve In Mexico, Obesity Procedure, Sleeve Gastrectomy, Weight Loss Treatment, Gastric Sleeve, Weight Loss Surgery, Dr. Mario Camelo, Dr. Jorge Reyes Mendiola, Mexico, Latin America

Top Gastric Sleeve Surgeries in Tijuana, Mexico
Overview
Gastric sleeve surgeries are the latest word in weight-loss surgery. Their aim is to reduce the appetite of the patient by reducing their stomach by around 80%. This helps the patient feel full faster when eating, while also reducing the appetite by removing the Gherlin hormone (the hormone related to appetite and feeling of hunger). Those who undergo this surgery report that they start losing weight fast and the results are really easy to maintain.
Centers offering Gastric Sleeve Surgeries in Tijuana, Mexico
This procedure is highly popular, especially with the patients coming from the US, as it provides a much cheaper alternative to the procedures done in the US. As the procedure is so popular, there are quite a few medical centers that perform gastric sleeve surgeries in Tijuana, Mexico. Most of the medical centers in Mexico that perform this procedure are certified and possess proper accreditation for work in this field of surgery, and some are even opened by ex-pat doctors from the United States who wish to offer their expertise at knock-down prices.
Prices of Gastric Sleeve Surgeries in Tijuana, Mexico
The prices for the gastric sleeve procedure in Tijuana, Mexico are, by definition, cheaper than those that you may find in the US or Canada. The minimum price that you would have to pay for this procedure in Tijuana is $4,500. On the other hand, the prices can go as high as $5,800. It is within this range that you can find a gastric sleeve or a gastric sleeve placation surgery in Tijuana, Mexico.
Packages for Gastric Sleeve Surgery in Tijuana, Mexico
Finding the right package to take you to Mexico to have a sleeve gastrectomy can be a bit tough. However, with the procedure being so popular, more and more medical centers, especially those dealing with obesity surgery, are creating new packages for gastric sleeve surgery in Tijuana, Mexico for international customers. Using the link provided in the last sentence, you can access the packages which have already been created and are available for you to choose from. 
Doctors who perform Gastric Sleeve Surgery in Tijuana, Mexico
Mexico has a great number of bariatric surgeons, some of them, as was already mentioned, ex-pats from the United States who have crossed the border to open their own practices in Mexico, as they are able to offer the same quality of treatment as in the US, while still reducing the prices significantly. Mexican doctors have also become experts in this field, because of the large influx of obesity patients from across the northern border. You can find the doctors for Gastric Sleeve Surgery in Tijuana, Mexico on our website and get more information about each of them if you need to do so.
What should you know before choosing a Gastric Sleeve Surgery Package in Tijuana, Mexico?
Is this surgery recommended for me? – Depending on the obesity situation, not every surgery is recommended for every patient. Talk extensively to your doctor about this and make sure that he/she explains why she thinks this would be the best course of action for your situation. 
Is the clinic certified? – Accreditation and certificates are highly important as they are proof of the clinic's hard work and respect for the rules, both legal and moral. It will show you whether the clinic is trustworthy, especially if it has the JCI accreditation.
Do I get pre-and post-op care? – Visiting a foreign country for surgery means that you are basically left on your own in an unfamiliar place. Make sure that you have some time in the hospital to recover from the surgery.
Do I need to change my diet either before or after the surgery? – While it is unusual for a gastric sleeve to force a change in diet, you might want to check that with the surgeon to make sure.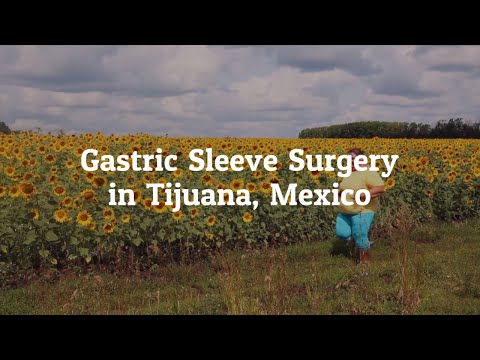 If you wish to know more about gastric sleeve surgeries in Tijuana, Mexico, or worldwide, or you wish to get a FREE quote for one of the clinics represented on PlacidWay, feel free to contact us using the button below!

Related Experiences:
Gastric Sleeve Surgery in Tijuana Mexico - Improve Your Quality of Life
Gastric Sleeve in Cancun, Mexico
Gastric Sleeve Surgery in Reynosa - Lose Weight in Mexico
Gastric Sleeve Surgery in Mexicali Mexico - Safe and Trusted
Gastric Sleeve Surgery in Mexico
Gastric Sleeve Surgery in Merida, Mexico - Remove Excess Fat!
2018-01-27 / Updated on: 2021-03-29