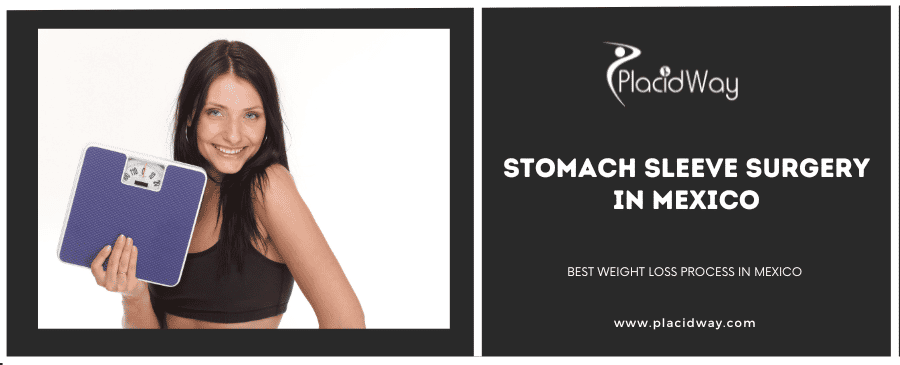 Are you considering
stomach sleeve surgery
in Mexico? This article takes a closer look at the procedure and its results, providing you with valuable information to make an informed decision. Stomach sleeve surgery, also known as vertical sleeve gastrectomy, is a surgical weight loss procedure that involves removing a portion of the stomach to create a smaller, banana-shaped stomach pouch. This restricts the amount of food you can eat comfortably, leading to significant weight loss.
Mexico has become a popular destination for medical tourism, offering high-quality healthcare services at a fraction of the cost in other countries. Stomach sleeve surgeries in Mexico are performed by experienced and skilled surgeons who adhere to strict safety standards. But what are the results of stomach sleeve surgery? Many patients experience profound weight loss, improved overall health, and a better quality of life.
It's important to note that individual results may vary and that surgery is just one part of a comprehensive weight loss plan that also involves lifestyle changes and ongoing support. If you're considering stomach sleeve surgery in Mexico, this article will provide you with insights into the procedure and its outcomes, allowing you to make an educated decision on your weight loss journey.
Let's compare the gastric sleeve costs between Mexico, the United States, the U.K., and Canada. 
Stomach Sleeve Surgery Cost Comparison (USD) With Other Countries
| | | | | |
| --- | --- | --- | --- | --- |
| Country  | | | | |
| The Cost of Stomach Sleeve  | | | | |
Gastric Sleeve is expensive in America, ranging from $12,000 to $23,000. In Canada, a waiting period for the procedure is between 5 to 8 years, and you'll pay $22,000 out-of-pocket.
Note; Prices are subject to change and may rise because of BMI levels and certain medical conditions. 
Stomach Sleeve Surgery Cost Comparison (USD) With Other Cites in Mexico
Below are the average costs in popular Mexico cities for Stomach Sleeve. 
Take a look at our all-inclusive Stomach Sleeve packages in Mexico provided by our partner clinics:
Ground Transportation from and to the San Diego Airport or Nearby Hotel In San Diego

Two Week Pre-op diet instructions via phone and email

Post-op Care with long term weight loss Instructions via phone and email

One on One with Medical Psychologist

Post-op diet instructions provided in a One on One with Bariatric Nutritionist

Pre-Surgical EKG, Chest X-Ray, Rapid COVID test

Private Suite for you and one guest (The Guest must be over 18 years of age). Fully equipped with a restroom 

Meals for you (guests must pay for their meals)

Post-op medication to take home with you.

The Surgery + O.R. + Doctor + Anesthesiologist Fees

Pre-Examination (Blood Work) + Post-examinations (Leak Test)

Prescribed Medication Regimen while at the hospital

An additional $575 Fee will apply for BMI Over 50

An Additional $1150 Fee will apply for Hiatal hernia Repairs (If applicable) 
The Best Stomach Sleeve Clinics in Mexico offer a planned trip with comfortable accommodation that best suits your needs.
1. Gastelum Cosmetic Surgery:
This premier clinic is renowned for its advanced surgical techniques and top-notch patient care. With a dedicated team of experienced professionals, Gastelum Clinic ensures that each patient receives a tailored weight loss solution. Moreover, the clinic's state-of-the-art facilities make it a top choice for those seeking the best in Stomach and Gastric sleeve procedures.
2. Bypass Gastrico Merida:
Located in the historic city of Merida, this clinic stands out for its comprehensive approach to weight loss. Offering a range of bariatric procedures, Bypass Gastrico Merida Clinic emphasizes patient education, pre-surgery preparation, and post-operative care. The skilled surgeons and caring staff ensure that every patient's journey to a healthier life is smooth and supported.
3. Hospital Los Lagos:
A reputable healthcare facility, Hospital Los Lagos is equipped with cutting-edge technology and a team of experts dedicated to bariatric surgery. The hospital los lagos provides a holistic approach to weight loss and Stomach Sleeve Surgery ensuring that patients receive not only the best surgical care but also nutritional guidance and lifestyle counseling.
Stomach Sleeve Surgery Clinics in Mexico provide the following advantages: 
ICU and JCI Certified Hospital 

Personalized Patient Care 

State-of-the-art operating rooms and medical equipment 

Great Surgery Results 
Highly skilled bariatric surgeons 

Transport from the airport to your hotel or the clinic, and vice versa. 
Bariatric surgeons follow patients through the entire Stomach Sleeve process. They provide pre-op and post-op care to lead you towards your weight loss goal.
Best Stomach Sleeve Surgeons in Mexico meet these standards:
Board-Certified Bariatric Surgeons 

The high success rate of the surgery  

Surgeons are trained in the U.S. 

Fluent in English 

More than ten years of experience
1. Dr. Alberto Carlos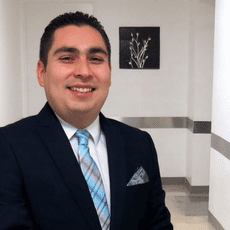 Bariatric and General Surgeon

10+ years of experience 

More than 5000 successful surgical procedures 

Lead Director at CER Bariatric
2. Dr. Oscar Leal Gastelum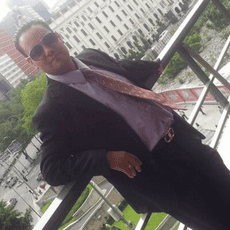 3. MD. Jesus Nunez Hernandez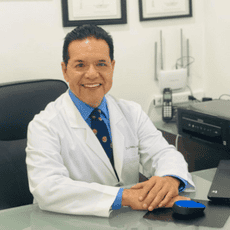 Medical Director at Bypass Gastrico Merida 

Specialist in Diabetes, Obesity Surgery and Laparoscopic 

20+ years of experience 
When you think of Mexico, the first thing that comes to your mind is - an attractive tourist place. But Mexico is more than that. 
Mexico has visited thousands of patients from Europe, America, and Canada for affordable medical treatment in the last ten years. They mostly choose Stomach Sleeve in Mexico for the following reasons:
Cost-Saving: You can save thousands of dollars travelling just a few miles south of the border and receive the same quality of care as you would get in America. 

Safety: Bariatric surgeons in Mexico have performed countless WLS procedures that meet American standards.  
Post-Surgery Care: After Stomach sleeve surgery, the nutritionist will help you create a personalized diet and lifestyle plan.  

World-class facilities and highly trained bariatric surgeons: Medical staff is committed to providing patients with the best medical care they need 24/7. 

Distance: Patients from South America can even come by road because many obesity clinics are just across the border. 

A Pleasant Climate: Mexico has a beautiful climate suitable for your recovery after the surgery. 
Critical Information About Stomach Sleeve Surgery in Mexico 
In Mexico, Stomach Sleeve Surgery also known as Gastric Sleeve is a safe and effective bariatric procedure to treat obesity with minimal risk of complications.
The surgeon with the laparoscopic method removes about 80 % of the original stomach to reduce appetite.  
The valuable information about Stomach Sleeve
| | |
| --- | --- |
| | |
| Minimally invasive or not? | |
| The % of the stomach is removed | |
| | |
| | |
| | |
| Hotel or out-patient stay | |
| | |
| | |
The nutritionist and the post-operative care physician provide you with a diet plan tailored to you and your weight loss goals.
Check out the life-changing testimonies from other patients who came to Mexico for Stomach Sleeve surgery. Learn from their weight loss experience during medical treatment in some of our recommended clinics.
Medical Tourism in Mexico
Mexico is attractive for medical tourists because of the chance to combine Stomach sleeve surgery with a vacation.
Popular Tourist Attractions in Mexico
Mexico, with its stunning beaches, colorful streets, and deep-rooted history, magnetizes millions of tourists annually.
Post your gastric sleeve procedure, Mexico provides the perfect blend of rest and recreation. Here are a few spots you might consider during your recovery:
1. Tijuana
Tijuana Cultural Center: Located a stone's throw away from the U.S.-Mexico border, this cultural hub isn't just a museum. It beautifully merges traditional gallery settings with varied attractions, offering visitors an immersive experience.
Avenida Revolucion: This sprawling avenue is an eclectic mix of culture and entertainment. Whether you fancy a stroll through art galleries, wish to visit lively canteens, or are in the mood to watch vibrant table dance bars, Avenida Revolucion has something for every palette.
2. Merida
Gran Museo del Mundo Maya: Dive deep into the enchanting world of ancient Mayan culture at this museum, which showcases the region's rich heritage.
Chichen Itza: An iconic representation of Mayan brilliance, these ruins stand as a testament to a bygone era. Recognized as one of the New Seven Wonders of the World, it's a must-visit when in Merida.
3. Mexicali
Parque Vicente Guerrero, Mexicali: The perfect spot to relax and rejuvenate, this park offers serene pathways for leisurely strolls, picnic spots to unwind, and delightful music performances to enhance the ambiance.
Instituto de Investigaciones Culturales - Museo UABC: A haven for history enthusiasts, this museum displays a permanent exhibition delving into the rich history and culture of the region. Experience a journey back in time and understand the foundation of Mexicali's past.
What is the best time to visit Mexico?
The best time to visit Mexico is during the dry season between December and April. There is no crowd, and you can enjoy the nice weather and low prices.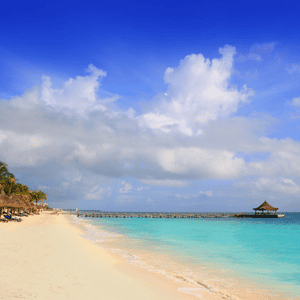 Cancun Beach in January
The proximity to Mexico is advantageous for American patients who come for gastric sleeve surgery. From San Diego, California, to Tijuana, Mexico, the driving distance is only 17 miles/27 km. 
This table shows the flight duration between Mexico City and American and Canadian cities. 
| | | |
| --- | --- | --- |
| | | |
| San Diego, California, San Diego International Airport  | | |
| George Bush Intercontinental   | | |
| | | |
| Vancouver-International-Airport, Canada  | | |
| Toronto-Pearson-Int'l-Airport, Canada  | | |
General Documents Required
Mexico entry requirements are the same for American and Canadian tourists. You must present a valid passport and complete the correct entry forms (Migratory Form for Foreign Tourists, Transmigrants, Business Visitors, or Councillor Visitors). 
International visitors from other countries must obtain a visa to enter México. 
Documents you need to enter Mexico: 
1. Valid Passport (valid for at least six months from the date of your arrival in Mexico), 
2. FMT (Tourist, Business), FM2 or FM3 Form, 
3. Custom's declaration form. 
Here are some FAQ's Related to Stomach SLeeve Surgery in Mexico
Q. How Much Does Gastric Sleeve Cost in Mexico?
A. Gastric Sleeve cost in Mexico is up to 70% less than in the USA and Canada. While in the USA or Canada, the gastric sleeve cost is over $15,000, you'll pay anywhere from $3,500-$9,000 in Mexico. 
Q. What are the Risks of Stomach Sleeve Surgery in Mexico?
A. The risks of Stomach Sleeve surgery in Mexico are the same as in other countries. Fortunately, there are more advantages than risks. 
The risks appear in less than 5% and include:  
Adverse reaction to anesthesia 

Infection during or after the surgery 

Excessive bleeding 

Pulmonary embolism. 
Q. What is the Recovery Time from Stomach Sleeve in Mexico?
A. The recovery time from Stomach Sleeve in Mexico depends on the patient. Usually, you can fully recover between 2-4 weeks after the surgery in Mexico.
Q. Am I a Good Candidate for Stomach Sleeve Surgery?
A. The factors that decide whether you are a good candidate for Stomach Sleeve surgery are:
You have a BMI between 40 or higher; 

You have a BMI of 35 or higher (and a weight-related health condition, such as high cholesterol, high blood pressure, type2diabetes or sleep apnea).  

You are between 18 and 65 years of age; 

You don't depend on alcohol or drugs; 
You are committed to making lasting changes to your lifestyle.
Q. Is it Safe to Get a Stomach Sleeve in Mexico?
A. Gastric sleeve in Mexico is proven to be safe and reliable. The team of the best bariatric surgeons and clinics in Mexico follows safety protocols. 
As far as tourist safety, there are measures you can take as you would in other countries, such as: 
Drink only bottled or distilled water to reduce the risk of stomach problems; 

Stick to the tourist areas when possible; 

Travel with a companion; 

Keep your money and documents in a safe place. 
Final Thoughts for your Stomach Sleeve Surgery in Mexico
Bariatric surgeons in Mexico provide high-quality and affordable Gastric Sleeve Surgery. Therefore, uninsured Americans and Canadians cross the border in Mexico for cheap Gastric Sleeve surgery. 
You'll get a long-term weight loss in less than a year. PlacidWay team will be with you from the first step you take to a life-changing journey in Mexico!
Are you on a quest for a sustainable weight loss solution? Mexico, known for its world-class medical facilities and experienced surgeons, awaits you. Dive into a transformative journey with the stomach sleeve surgery, an effective procedure to reshape your life. Benefit from affordable costs without compromising on quality. Let Mexico be the backdrop for your life-changing moment. Act now! Give yourself the gift of health and renewed confidence. Contact us to get started on this life-altering path today! ????????