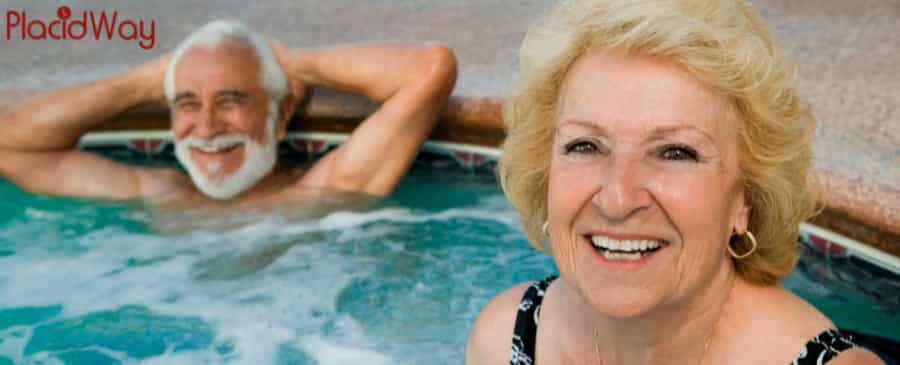 "Exploring All on 4 Dental Implants in Costa Rica: Your Essential Guide to Procedures and Costs" is a meticulously crafted guide for those considering dental restoration in the beautiful and welcoming country of Costa Rica. This comprehensive guide dives deep into the world of All on 4 dental implants, a cutting-edge dental procedure known for its ability to efficiently and effectively restore smiles.
Readers will gain a thorough understanding of the process, from initial consultation to the final placement of implants, along with an insightful analysis of the cost advantages that make Costa Rica an attractive destination for dental tourism. This guide is an invaluable resource for anyone seeking to enhance their dental health and aesthetics, offering key insights into how Costa Rica is redefining dental care with a blend of quality, affordability, and hospitality.
All-on-4 dental implants in Costa Rica offer an excellent solution for those seeking a full mouth restoration at an affordable price. The cost of All-on-4 implants in Costa Rica typically ranges from $6,500 per arch to $12,000 for both arches. Your upper or lower jaw's single arch procedure could cost as little as $8,100. This is a significant cost advantage when compared to the United States, where the same procedure can cost around $25,000.
By choosing All-on-4 dental implants in Costa Rica, you can achieve a beautiful and functional smile while enjoying substantial savings on your dental treatment. The combination of quality care and cost-effectiveness makes Costa Rica a top choice for individuals considering this innovative dental implant solution.
| Implants Types | Costa Rica Prices |
| --- | --- |
| All on 4 Implants | $6,500 – $12,000 |
| All on 6 Implants | $9,000 – $14,000 |
| All on 8 implants | $1,2000 – $16,000 |

| Country | All on 4 Average Cost |
| --- | --- |
| Costa Rica | $8,100 |
| United States | $25,000 |
| Canada | $22,000 |
The Procedure of All-on-4 Dental Implants
The All-on-4 dental implant procedure is a modern approach to dental restoration that provides a full-arch prosthesis on just four implants. This technique is especially beneficial for patients who have lost a significant number of teeth or are experiencing severe dental issues. Here's a step-by-step overview of the procedure:
Initial Consultation and Planning: The process begins with a thorough examination by a dental professional. This includes dental x-rays, 3D scans, and a review of the patient's dental and medical history to ensure they are suitable candidates for the procedure.
Preparation and Bone Assessment: If the patient has remaining teeth that are unhealthy, these may need to be extracted. The dentist also assesses the jawbone to determine if bone grafting is necessary. In many cases, the All-on-4 technique avoids the need for extensive bone grafting.
Implant Placement Surgery: During the surgery, four dental implants are strategically placed in the jawbone. Two implants are typically placed at the front of the mouth, where the bone is denser, and two are placed at the back, angled to maximize the use of available bone.
Healing and Osseointegration: After the implants are placed, a period of healing is required, usually lasting a few months. During this time, osseointegration occurs, where the bone grows around and bonds with the implants, creating a strong foundation.
Temporary Prosthesis: In some cases, a temporary denture is fitted on the same day as the surgery to provide immediate functionality and aesthetics. This allows the patient to have teeth during the healing process.

Creating the Permanent Prosthesis: Once the implants have integrated with the jawbone, impressions or scans of the mouth are taken to create the permanent prosthesis. This prosthesis is custom-made to fit the patient's mouth and aesthetic preferences.

Fitting the Final Prosthesis: The final step involves fitting the permanent prosthesis onto the implants. This prosthesis is typically made of high-quality materials like porcelain or acrylic, providing a natural look and feel.
Follow-up and Maintenance: Regular follow-ups are essential for monitoring the implants and prosthesis. Good oral hygiene and routine dental check-ups are crucial to maintaining the health and longevity of the All-on-4 implants.

Who is the Best Candidate for All-on-4 Dental Implants Procedure?
Patients who require a full restoration on either the lower or upper arch, or both at once, because they have missing teeth or teeth in poor condition.

Patients with sufficient bone to receive implants If not, a bone graft will need to be performed first.

After having their teeth pulled, patients must wait 3?4 months before having the implants put in. An implant cannot be inserted until the bone and gums have healed.

Patients may undergo tooth extraction, bone grafting, and implant placement in one procedure if all circumstances are appropriate.
It can be done in just one day.

Replace all teeth

The feel and function are like natural teeth.

Fixed and placed.

Allow eating all the foods you want

Preserves the jaw

A long-term solution is the best value

High-quality dental implants

Cheaper price

Improved appearance

Improved speech

Makes eating easier

Improved self-esteem

Lasting Improvement

Improved oral health

Trained and certified dentists

Complexity Level is Low
Costa Rica is home to several specialist dental clinics. However, you have to be sure to choose the accredited clinics that have the required certificates. Also, you must compare the clinics in terms of price, packages, and doctors. Check below some of our best dental clinics in Costa Rica all on 4 implants. Here is the list of some of the best dental clinics for all on 4 dental implants in Costa Rica:
When considering All-on-4 dental implants in Costa Rica, it's important to understand what is typically included in dental implant packages in Costa Rica offered by clinics. While the specific inclusions may vary from one clinic to another, here are some common components you can expect to find in comprehensive All-on-4 dental implant packages:
Initial Assessment: A thorough evaluation of your dental condition, including X-rays and scans to determine your eligibility for All-on-4 implants.
Customized Treatment Plan: Tailored planning for the implant placement and design of your dental prosthesis.
Surgical Procedure: The surgical implantation of four dental implants with anesthesia and necessary sedation for comfort.
Temporary Prosthesis: Provision of a temporary set of teeth (usually a denture) to use during the healing phase.
Follow-up Care: Scheduled post-operative appointments for monitoring and adjustments to your temporary prosthesis.
Permanent Prosthesis: Creation and placement of your final bridge or denture once your implants are fully integrated.
Medications: Prescriptions for pain relief, anti-inflammatories, and infection prevention.
Aftercare Instructions: Detailed guidance on dental implant and prosthesis care, hygiene, and dietary recommendations.
Transportation: Optional transportation services between the clinic and airport for added convenience.
Accommodation: Optional accommodation arrangements to enhance your stay in Costa Rica.
Bilingual Support: Communication assistance with English-speaking staff for international patients.
Warranty: Consideration of warranties or guarantees for peace of mind regarding the implants and prosthesis.
Now, you have to get into the most important thing, which is to find the right doctors. It is true that there are many doctors for All on 4 dental implants in Costa Rica. To find dentists in Costa Rica for All-on-4 dental implants:
Start with online research.

Check reviews and ask for recommendations.

Verify credentials and affiliations.

Schedule consultations to assess expertise and comfort.

Ask about costs and package inclusions.

Inspect the facility or request photos.

Consider language preferences.

Ask questions and seek a second opinion if needed.

Review before-and-after photos.

Ensure availability aligns with your plans.
Dental Tourism in Costa Rica - Affordable Dental Work Destination
Dental visitors can enjoy several advantages in Costa Rica. In addition to offering top-notch dental care, the nation is well-known for its hotspots. Costa Rica appeals to beach lovers since it looks out over the Caribbean on one side and the Pacific Coast on the other.
The following are the top destinations you should see when in Costa Rica for dental work: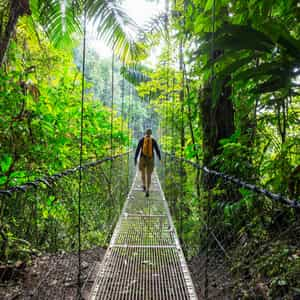 Monteverde Cloud Forest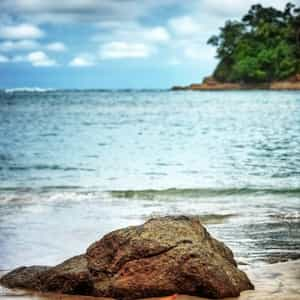 Manuel Antonio National Park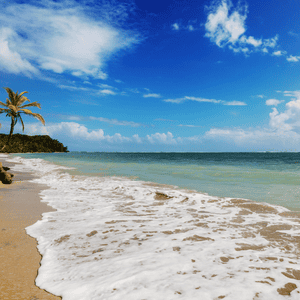 Beach at the Caribbean Coast
FAQs About All on 4 Dental Implants in Costa Rica
Here are some frequently asked questions (FAQs) about All-on-4 dental implants in Costa Rica:
1. What are All-on-4 dental implants?
All-on-4 dental implants are a revolutionary dental restoration technique designed for individuals with missing or failing teeth. This method involves the placement of four dental implants in the jawbone to support a full arch of fixed teeth (usually a bridge or denture), providing a stable and natural-looking smile.
2. Why should I consider All-on-4 dental implants in Costa Rica?
Costa Rica is known for offering high-quality dental care at a fraction of the cost compared to many other countries, including the United States. Choosing All-on-4 dental implants in Costa Rica can provide significant cost savings without compromising on the quality of care.
3. How much do All-on-4 dental implants cost in Costa Rica?
The cost of All-on-4 dental implants in Costa Rica can vary, but it typically ranges from $6,500 to $12,000. This cost includes the surgical procedure, the placement of four implants, and the fabrication of a fixed dental prosthesis.
4. Are the dentists in Costa Rica qualified to perform All-on-4 dental implant procedures?
Yes, many dentists and oral surgeons in Costa Rica are highly trained and experienced in performing All-on-4 dental implant procedures. It's essential to research and choose a reputable dental clinic with skilled professionals.
5. How long does the All-on-4 dental implant procedure take in Costa Rica?
The All-on-4 dental implant procedure can typically be completed within a few days to a week, depending on your specific case and the clinic's scheduling. The initial consultation, implant placement, and prosthetic fabrication may all be done during this time frame.
6. Is the quality of All-on-4 dental implants in Costa Rica comparable to that in the United States or other countries?
Yes, many dental clinics in Costa Rica maintain high standards of quality and use advanced technology and materials for All-on-4 dental implants. You can expect comparable quality to what you would find in the United States or other developed countries.
7. What is the recovery process like after getting All-on-4 dental implants in Costa Rica?
The recovery period can vary from person to person, but patients typically experience some swelling and discomfort for a few days after the procedure. Your dentist will provide post-operative instructions to help manage any discomfort and promote healing.
8. Are there any potential risks or complications associated with All-on-4 dental implants?
Like any surgical procedure, there can be risks and potential complications, such as infection or implant failure. However, these risks are relatively low when the procedure is performed by a skilled and experienced dentist. It's essential to follow post-operative care instructions and attend follow-up appointments.
9. Can I eat normally with All-on-4 dental implants in Costa Rica?
Yes, one of the significant advantages of All-on-4 dental implants is that they provide a stable and functional bite. You should be able to eat a wide variety of foods comfortably and with confidence after the procedure.
10. How do I choose the right dental clinic for All-on-4 dental implants in Costa Rica?
Research is crucial. Look for clinics with positive reviews, experienced dental professionals, and clear pricing transparency. It's also a good idea to consult with multiple clinics and ask questions to ensure you feel comfortable with your choice.
The nearest airport to Jaco is Juan Santamaria International Airport, which is the primary airport serving San Jose, the capital of Costa Rica. One can fly down to San Jose and travel to Jaco by bus or shuttle cabs, which is only at a distance of 100 kilometers.
Book Now All on 4 Dental Implants in Costa Rica and Restore Your Smile
All-on-4 dental implants are reasonably priced and secure in Costa Rica. Restore your smile! Save up to 70% on full-arch treatment in Costa Rica while spending a memorable vacation in this magnificent destination!
Make an appointment with PlacidWay and get in touch with us.