Dental Veneers in Costa Rica - Costs & Clinics
Affordable Full Mouth Makeover with Lumineers in Costa Rica

Getting dental veneers in Costa Rica is a great choice for patients from all over the world. because the low cost with great quality draws foreign patients to Costa Rica Because of Costa Rica's low-cost veneers, having a perfect set of teeth is no longer a miracle.
Dental Veneers in Costa Rica cost between $300 and $550 per tooth. This is around one-third of what it would be in the USA, United Kingdom, or Canada.
| | | | | |
| --- | --- | --- | --- | --- |
| Veneers Types | USA | Canada | UK | Costa Rica |
| Composite Veneers | $1,100 | $910 | $500-$1,000 | $300-$320 |
| E-Max Porcelain Veneers | $1,150 | $950 | $700-$1,250 | $340-$430 |
| Lumineers | $1,500 | $1,100 | $800-$1,450 | $350-$550 |
| 16 Teeth Veneers | $15,500 | $14,500 | $12,300 | $2,500-$5,000 |
The material utilised to make your dental veneers will determine the cost. In the United States, the cost of composite veneers can range from roughly $1,100 to $2,500 per tooth. Dental veneers start at $200 in Costa Rica. Dental tourists may expect to save between 30 and 65% off local pricing.
If you want to improve your smile and require several dental veneers, a trip to Costa Rica will save you thousands of dollars while providing you with a beautiful smile for years to come.
There are several reasons to choose cost of dental veneers in Costa Rica.
To start with, the low cost of living in Costa Rica keeps costs cheap in comparison to first-world nations.

Dental and lab procedures are also less expensive here, which helps to keep costs in check.

Unlike in the United States, dental students here do not graduate with a school debt that is later collected as a treatment fee from patients.
Even though the cost of veneers in the United States, Canada, or Australia is considerable, dental treatments are considered elective operations by the majority of insurance carriers, therefore they are not covered.
This is the reason patients seeking for low-cost porcelain veneers and other dental procedures solutions such as dental implants in Costa Rica, Mexico, Thailand, and some other countries.
Costa Rica is a great vacation location with something for everyone's likes and budgets. Only a few hours distant from most US towns, this tropical paradise is ideal for a quick getaway or a longer vacation while receiving economical dental care. Costa Rica is small, yet it has it all: jungles, hills, coastline, and friendly locals. There's lots to see if you enjoy exploring, and Costa Rica's small size allows you to explore a lot of land in a short amount of time.
You will need to stay in Costa Rica for 3-5 days for your dental veneers, including appointments with your dentist on the first and final days to allow the lab time to construct your veneers.
If a center has CAM/CAD ceramics (CEREC) facilities and you just need one or two veneers, you can get them done in a day or two days.
Dental veneers are very thin shells made of tooth-colored materials. These are used to cover the front surface of teeth. This is a cosmetic procedure and is also known as porcelain veneers. Veneers change the color and shape of teeth.
They are bonded to the front surface of teeth to enhance its appearance. Veneers are often performed on more than one tooth, making them ideal for total tooth protection. A person who has poor dental alignment, gaps between the teeth or severely yellowed teeth benefits most from dental veneers, which improve aesthetic appearance and increase self-esteem and self-confidence.
What is the process for Dental Veneers?
Dental veneers are typically applied in three steps:
The dentist will create an impression of your teeth, which will be sent to a dental laboratory where the veneers will be created.

The dentist will then remove a tiny layer of enamel from your teeth to prepare them for the veneers.

After that, the veneers will be attached to your teeth with a special adhesives.
Veneers provide several advantages, making them a popular choice among foreign patients. These really are simple to apply and may be done in just two appointments. Because tooth preparation protects your teeth from enamel abrasion, sensitivity is avoided. A temporary cap is not required to safeguard the prepared tooth. Veneers may be replaced if you don't like them, unlike porcelain veneers, which cannot. the benefits you can get for dental veneer in Costa Rica is
Affordable cost

Renowned dental surgeons

Top dental clinics

Beautiful and bright teeth

Confident appearance

Boost in self-confidence

Exotic beach city for attractive holiday
Although veneers provide many advantages, they do have certain drawbacks that you should be aware of ahead of time. Because Veneers are physically bonded to your teeth, they thicken them. Veneers cannot entirely conceal highly discoloured teeth or significantly chipped or fractured teeth since they are ultra-thin. Because not all dentists provide this treatment, locating a professional who performs Veneers may be difficult. This procedure is not appropriate for those who grip or chew their tooth (knowingly or unknowingly).
Costa Rica is regarded as one of Latin America's safest countries. People, particularly Americans and Canadians, see this lush country as a vacation and retirement destination.
According to a recent Forbes update, the greatest characteristics that make staying in Costa Rica simple are general safety, the cost of living, as well as the high-quality and affordable for native healthcare.
Furthermore, Costa Rica's low-cost high-quality medical facilities are another aspect that has made the country suitable for dental operations.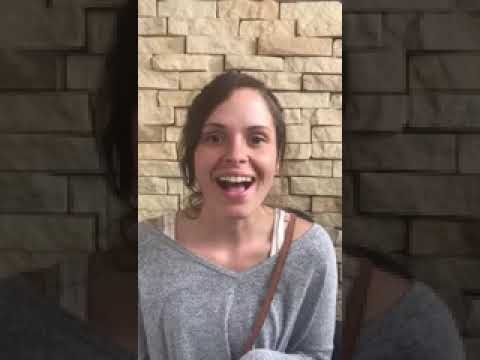 Here are some pieces of advice for planning your vacation to Costa Rica:
For stays of less than 90 days, Americans and Canadians do not need a visa.

However, a passport with a minimum duration of 30 days is necessary.

Travelers should be using licenced taxis, which are clearly recognisable by their trademark red colour and a medallion on the side.

Before starting on your dental journey to Costa Rica, do extensive research on the facility where you wish to get treated.
Costa Rica has become a popular destination for innovative and comprehensive treatments for Dental Veneers. The best of dental surgeons and high-end orthodontic specialists make Costa Rica hot-spot among people aspiring to get a dental implant procedure abroad. Moreover, Costa Rica is a fantastic place for the travelers due to the scenic views.
There can be a number of questions, doubts and queries in your mind as you travel to a new place for your dental veneers procedure. It is very important to talk your heart out as you consult the dental specialist. Here we have presented you a list of 10 important questions that you should ask your dentist before going for dental veneers In Costa Rica.
Should I choose composite bonding, lumineers or porcelain veneers?

How many veneers do I need?

How long do dental veneers last?

What happens after the veneers are bonded to my teeth?

How will I know what color veneers to choose?

Are dental veneers strong enough to survive gum recession?

Can I preview my veneers at your clinic in Costa Rica before they go in to help me decide if veneers are right for me?

Will I need gum contouring after dental veneers?

Can you provide me with contact details of a few past dental veneers patients of yours in Costa Rica?

Are you American Board Certified or Mexican Board Certified?
Thus, it is a great choice to go through dental veneers in Costa Rica. If you want to search for the best clinics, doctors and packages for dental veneers in Costa Rica, let PlacidWay assist you.
Booking an appointment with PlacidWay ensures that you receive dental treatment from a reputation dentist, providing you with piece of mind that the dentist and facility have been validated, and that operations and lab work are guaranteed.
Please feel free to click the button below for requesting any query regarding dental veneers in Costa Rica 
Related Experiences:
The Ultimate Guide to Dental Veneers in Costa Rica
Dental Veneers in Cabo San Lucas
Dental Veneers in India
Dental Veneers in Hungary
Dental Veneers in Croatia
Dental Veneers in Antalya
2018-08-07 / Updated on: 2022-08-25