Affordable Stem Cell Therapy for Kidney Failure in Mexico
Kidney Failure | Kidney Transplant | Doctors | Cost | Clinics | Mexico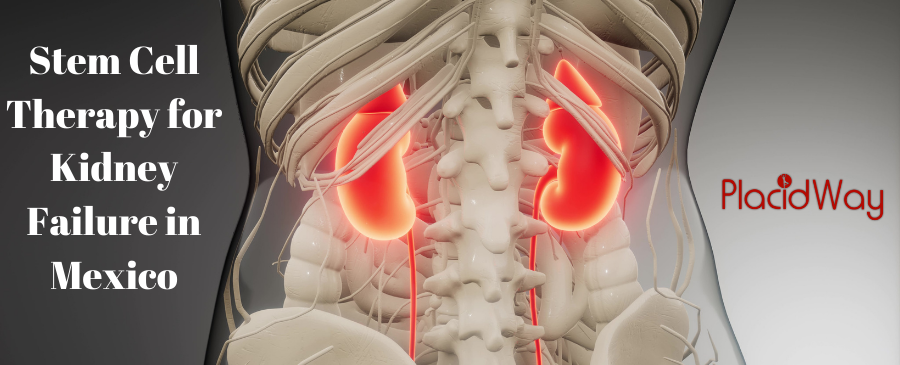 Stem Cell Therapy for Kidney Failure in Mexico
The kidneys play a vital role in cleansing our body of toxins. When kidneys stop working well, you're able to survive only through dialysis or kidney transplant. But there is an alternative treatment as a hope for cure. Stem cell therapy has the capacity to regenerate a damaged kidney. Today, we'll explore Stem Cell for Kidney Failure in Mexico as a practical option. 
Why Choose Stem Cell for Kidney Failure in Mexico?
Stem cell tourism in Mexico has increased the last few years. For self-pay American and Canadian patients, Mexico provides quality treatment at the reasonable costs.
Patients choose to get Stem Cell treatment in Mexico for the following reasons:
Affordable Costs – You'll pay up to 70% less in Mexico for the same quality of treatment you would get in America.
The Proximity to the USA – Mexico has convenient location for Americans and Canadians.
World-class Clinics - The clinic is equipped with the latest technology for Stem Cell treatment.
Experienced Doctors - Providing you the best attention pre- and post-stem cell treatment.
Attractive Destination – Mexico has a reach culture and attractive tourist locations you can visit during your stay!
The Cost of Stem Cell for Kidney Failure in Mexico
Mexico offers an affordable Stem Cell therapy for Kidney Failure. It is a cost-effective option for uninsured British and American patients.
Let's look at the cost comparison table below for more information:
Cost Comparison Table – Mexico vs. USA, Canada, and UK 
Top Package for Stem Cell Therapy for Kidney Failure in Mexico
Take a look at our affordable package for Stem Cell therapy provided by our partner hospital:
The package cost includes all the procedures within the treatment protocol. Your plane tickets, meals, accommodation, and personal travel expenses are excluded from the price.
The Best Stem Cell Clinics in Mexico
You'll feel comfortable in these Stem Cell clinics because of the advantages they have, such as: 
Licensed Clinic by the Ministry of Health in Mexico

Patient-focused approach

Medical specialists in Cell Regeneration Therapy

Advanced diagnostic and therapeutic methods
Experience with treating international patients

English-speaking medical staff   
Top Stem Cell Doctors in Mexico
Stem cell therapy is a serious treatment and should not be taken for granted. Therefore, we advise you to ask your doctor for a video consultation before your trip. 
We shortlisted top stem cell doctors in Mexico based on these factors:
Board-Certified Stem Cell Doctors  

Doctors have more than 10+ years of experience  

Speak English fluently 

Provide follow up after the treatment  
Members and founders of the International Society for Cellular Therapy and Regenerative Stem Cell
This is the list of our qualified doctors: 
Dr.Nayeli Trejo Bahena - Rehabilitation and Traumatology 
Dr.Edgar Enrique Ramos Diaz - Masters Degree in General Surgery and Transplants 

Dr.Rodolfo Lerma - Internist Cardiologist 

Dr.Juan Uriarte - Hematologist and High Speciality on Hematopoietic cell transplantation 

Javier Sanchez Gonzalez - Masters Degree and Doctorate on Cellular Biology
Stem Cell Therapy – Overview
Stem cell therapy is a part of the growing field known as regenerative medicine. As an innovative minimally invasive treatment, stem cells have the unique capacity to self-renew human body.
Let's find out more about the treatment in the following table.
Success rate depends on many factors that include 

Age of patient, 

Physical health of patient, 

Severity of the condition treated, 

Level of patient's physical activity, and 

What medications the patient currently takes. 

A scientists use stem cells to replace or repair damaged tissues. For this reason, stem cells can be of significant help in treating kidney failure. 

Enhance the growth of new healthy skin tissue. 

Embryonic stem cells can have high rejection rates. 

The Duration of Hospital Stay 
A doctor will examine your medical history before he prescribes any treatment.
Who is a good candidate for Stem Cell Therapy for kidney failure?
Although stem cell therapy promises to be a solution for many people suffering from kidney failure, that doesn't mean that anybody can benefit from it.  
There are a series of conditions that qualify you as being eligible for stem cell therapy: 
Doctors assess your condition based on the medical history and prior treatments. 

You must be able to withstand traveling to Mexico. 

Also, you need to be able to stay in Mexico for the duration of the treatment. 
When using fat stem cells, the patient will have to be able to support a minor liposuction procedure.
Patient Review after Stem Cell Therapy for kidney Failure in Mexico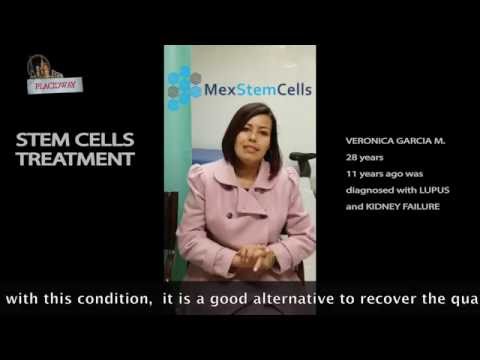 Medical Tourism in Mexico
Mexico is reach with cultural heritage and attractive destinations. Pleasant climate favors rapid patient recovery.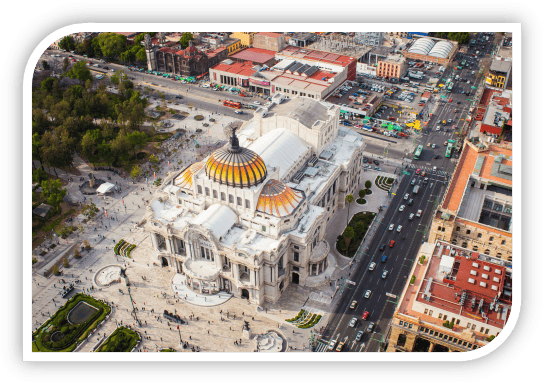 How to Reach Mexico – Airport Codes
American and Canadian patients can come to Mexico either by road or plane. South American citizens can cross the Mexican border by car anywhere from 15 minutes to 1-2 hours. 
We present you the information about flight travel to Mexico City Benito Juarez International Airport (IATA: MEX)
Flight Information to Mexico Airport Table 
| | | |
| --- | --- | --- |
| | | |
| | | |
| | | |
| | | |
| | | |
| Vancouver-International-Airport, Canada  | | |
| Toronto-Pearson-Int'l-Airport, Canada  | | |
It doesn't take more than 5 hours flight route to Mexico from the major US and Canada cities.
General Documents required entering Mexico
A passport isn't necessary for Americans and Canadians when traveling by land. Passport Cards only work when arriving in Mexico by land or sea.  
The documents you can bring when crossing the US-Mexico border are: 
A valid passport  

A passport card  

Enhanced driver's license  
Trusted traveler program cards
Q. How much is Stem Cell Therapy for Kidney Failure in Mexico compared to the USA? 
Stem Cell Therapy for Kidney Failure in Mexico is up to 70% cheaper compared to the USA costs.
For example, the Stem Cell Therapy in Mexico costs from $6,500, while in America the price goes up to $50,000.
Q. Is it Safe to go for Stem Cell Therapy for Kidney Failure in Mexico? 
Going to Mexico for Stem Cell Therapy for Kidney Failure is generally safe option. Doctors are constantly improving their skills in international Stem Cell Therapy training.
Q. How long does it take to recover from Stem Cell Therapy for Kidney Failure in Mexico? 
It takes up to 12 months to recover from Stem Cell Therapy for Kidney Failure in Mexico. It takes time for your immune system to work well depending on your general health.
Q. How long do I have to stay in Mexico for Stem Cell Therapy for Kidney Failure? 
You have to stay between 7-10 days in Mexico for Stem Cell Therapy for Kidney Failure. The duration of stay depends on your overall health and the type of treatment needed.
The kidney failure can't wait for the right treatment. Since the kidneys are vital organs, your life depends on the adequate treatment. 
Stem cells for kidney failure in Mexico will help you regenerate damaged kidneys and re-establish their lost function.
The PlacidWay team will help you to have a safe and effective Stem Cell Therapy in the Mexico's world-class hospitals! Contact us for more information.
Related Experiences:
Improve Your Health with Stem Cell for Kidney Failure in Mexico
Feel Younger with Stem Cell for Anti Aging in Tijuana Mexico
Stem Cell Therapy in Mexico City - Clinics, Doctors, and Costs
Stem Cell Therapy in Tijuana, Mexico
Stem Cell Therapy for Knee in Mexico - Choose Knee Treatment Mexico
Stem Cell Treatment for Hip in Mexico - Choose Hip Pain Relief Therapy
2018-10-19 / Updated on: 2022-05-20