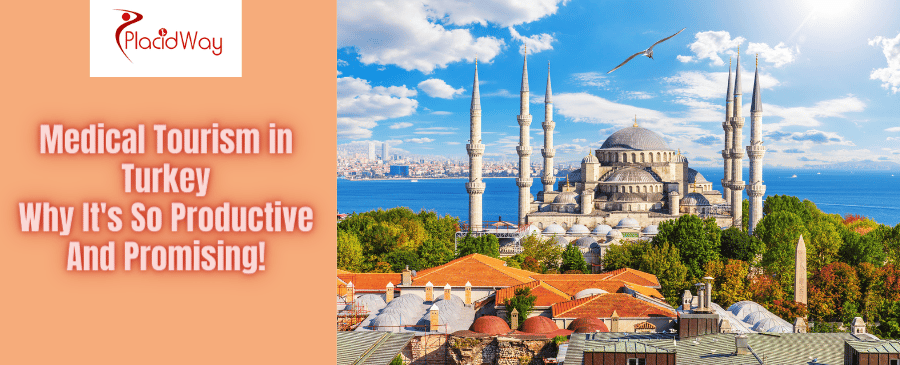 Medical Tourism in Turkey
Medical Tourism in Turkey presents many conveniences that can be obtained by patients from all over the world, ranging from complete hospitals, strategic geographical locations, and affordable health care costs. This is what does not dampen Turkey as one of the preferred destinations for patients who want to do Medical Tourism. In fact, Turkey is one of the most productive countries in Medical Tourism, and is able to compete with a number of other countries.
Table of Contents
Competition is an action carried out on a large or small scale in order to become a winner or equal to other parties, who do business, trade, or other activities, with the aim of getting a certain predetermined profit portion. According to the Journal of Comparative Advantage: Explaining Tourism Flows, by Zhang, J. & Jensen, C.:
"International tourism is today one of the most important tradable sectors. Tourism flows are also explained by supply-side variables such as international trade flows. The comparative advantage of the exporting countries comes from the supply-side factors such as natural endowments, technology and infrastructure."
In other words, to be able to become a country that is able to compete, or compared to other countries in terms of medical tourism, a country must meet certain requirements, for example having quality human resources (medical staff, surgeons, etc.), latest medical technology used, history, culture, tourist attractions, modern services, and so on. In this case, Medical Tourism in Turkey is able to meet all of these requirements, sometimes even offering more than the patient expects.
According to Saleh, S.A., Husain, F., Saud, M.B.B., & Isa, M. A.M., in his journal entitled Strategic Marketing and Competitive Analysis, Medical Tourism is currently a relatively new type of popular tourism, and is able to offer many benefits for a country that implements it. Some of the benefits that can be obtained by a country that applies Medical Tourism are:
Create job opportunities

Has high added value for a country

Able to attract investment attention

Testing how far the competitiveness of a country with other countries in the Medical Tourism sector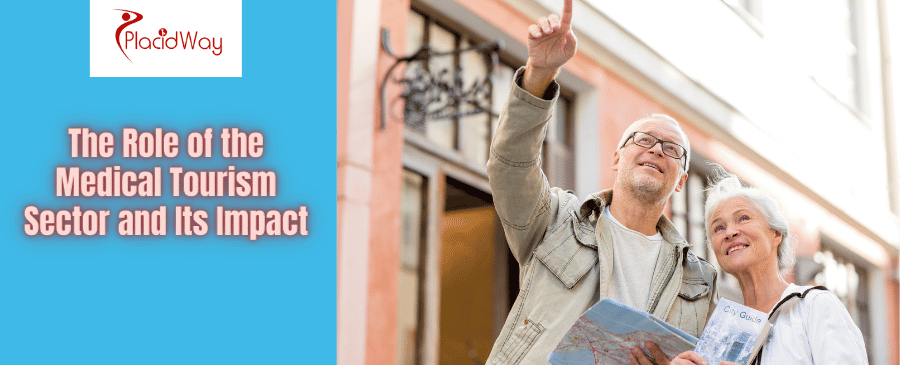 Medical Tourism in Turkey is one of the many choices of destinations that patients can choose from, when they want to get quality medical care and a pleasant vacation experience. It is undeniable that the tourism economy has a significant role in the formation of GDP, as well as increasing job opportunity. Even Darvidou K., in his journal published in DSPACE-TNEU states that:
"There is a further impact on tourism sector, which can have a significant impact on the transportation, communications, agriculture, construction, consumer goods, and social and economic development sectors of a country."
This of course breaks the notion that the Medical Tourism sector in Turkey only has an influence on the hospital, hotel, travel agency and similar industries. However, in reality, the impact that can be obtained turns out to be more than the expectation. It's just a matter of how a country implements certain policies so that they can attract the attention of tourists every year.
In this case, Medical Tourism can be the decisive reason that makes tourists come to a country. It is because; basically the need for health will always be needed by everyone. This can be seen from the number of patients who are willing to go all the way abroad just to undergo certain treatments or surgeries. Most of their goals are not just for treatment, but also to travel and enjoy the beauty of other countries, which they have never experienced before.
The era of globalization is the main trigger for the creation of medical tourism. Meanwhile, medical tourism itself plays a significant role in developing tourism in a sustainable manner, as well as being a solution for seasonal tourism. Patients can come to countries that open Medical Tourism whenever they want, in whatever season they want, said Mainil, T., Eijgelaar, E., Klijs, J., Nawijn J. & Peeters, and PM., in Journal Research for TRAN Committee-Health tourism in the EU: A General Investigation.
Its popularity is also increasing due to the availability of a number of categories or medical tourism options that tourists can choose from. Baukete G., in his Journal entitled Medical Tourism: The Analysis of Positive Aspects of Establishing Medical Tourism Sector, explained that there are two categories of medical tourism that patients can choose from, namely Serious Medical Tourism and Non-Serious Medical Tourism (Health Tourism). Below is full explanation:
Serious Medical Tourism:

In this category, patients will get treatment for certain diseases such as heart surgery, dental surgery, plastic surgery, fertility, cancer treatment, and so on.

Non-Serious Medical Tourism:

In this category, patients receive treatments with a low level of seriousness, such as spas, alternative therapies, fitness tours, drug use, and so on.
This is where medical tourism becomes popular because patients travel to other countries for medical reasons. The reason is simple; these patients want to improve their health and physical well-being. A number of patients from developed countries go to developing countries, in the hope of getting medical care more affordable, while spending time traveling in their spare time, if possible.
Medical Tourism in Turkey, Hungary, India, Thailand, Korea, and so on provides modern hospital facilities, as well as surgeons who are experienced in their fields. But is the reason just for treatment? It is certainly not. According to Cernikovaite, M. E. & Mameniskis, M.J., in the journal Medical Tourists' Expectations:
"The reasons for getting cultural and entertainment services are also the basic foundation why overseas patients are very excited to undergo a Medical Tourism."
Investment in the health sector is very important in order to increase national income, foreign exchange earnings, balance of payments, as well as the service sector. It is not surprising that several countries, including Turkey, have begun to intensify their medical tourism. They also do not hesitate to learn from the point of view of what consumers want. Where, consumers want to get better, cheaper, but high-quality health services.
If these three points are met, it will be able to increase the intensity of competition in the Medical Tourism in Turkey market itself, according to Turner, L., in his journal Medical Tourism and The Global Marketplace in Health Services: U.S. Patients, International Hospitals, and the Search for Affordable Health Care. In other words, some of the economic benefits that can be obtained from Medical Tourism include:
Increase foreign exchange earnings.

Attract top tourists (artists, billionaires, public figures, etc.) to undergo Medical Tourism.

Provide a high economic contribution to a country.

Increase employment directly.

Create many new business opportunities.

Provides significant benefits for taxi services, hotels, restaurants, gift shops and the like.

Boosting a country's desire to build better infrastructure, in order to provide a satisfying experience for tourists who want to do Medical Tourism.

Make the country's reputation popular and promising in the Medical Tourism sector.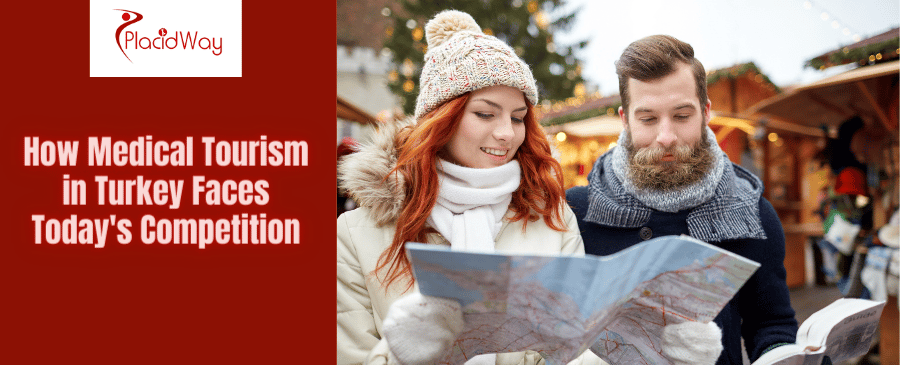 Medical Tourism in Turkey is a promising choice, because Turkey is known for its beautiful natural scenery, as well as its cultural history, which has a number of competitive advantages. Turkey has great cuisine, 4 seasons' climate, beautiful beaches, historical and cultural sites, and so on. This is what has made Turkey so prominent in the field of medical tourism over the years.
Turkey has even begun to increase the diversity of tourism, ranging from Health Tourism, Congress Tour, Winter Tour, Cruise Ship Tour, and Cultural Tourism, in order to improve the quality of services they provide to tourists who come to Turkey. The main focus of Medical Tourism in Turkey itself is to improve infrastructure in order to meet the many requests for Medical Vacation from overseas patients.
Medical Tourism in Turkey is currently ranked 44th in the Travel and Tourism Competitiveness in the 2017 report on 136 economies. The details can be seen from the following table:
Details of the ranking of Medical Tourism in Turkey in other aspects can be seen through the following points:
In the health and hygiene sector, Medical Tourism in Turkey ranks 64th out of 139 countries.

In the price competition sector, Turkey ranks 70th.

In the service infrastructure sector, Turkey is ranked 42nd.

In the air transport infrastructure sector, Turkey is ranked 14th.
It is undeniable that Medical Tourism in Turkey has a significant impact on state income, as well as opening up more job opportunities than before. The following is the report according to the World Travel & Tourism Council, 2017:
"In 2016, the direct contribution of Travel & Tourism to GDP was US$29.1 Billion (4.1% of total GDP). The total contribution of T&T to GDP was US $88.0 Billion (12.5% ??of total GDP). The industry was also able to generate 495,000 jobs directly (2.3% of total employment) and the total contribution of T&T to employment was 8.1% of total employment (2,197,500 jobs)."
The data above certainly shows how important the role of tourism is for Turkey.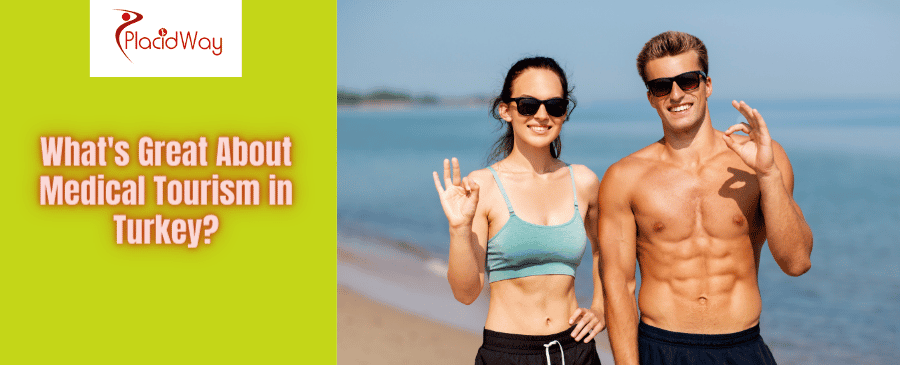 Medical Tourism in Turkey is able to provide international standard medical services at more affordable prices than other countries. In addition, there are several reasons why Medical Tourism in Turkey is very special and memorable for patients, including the following:
Medical services accredited by JCI (Joint Commission International).

Hospital with complete facilities.

Competitive price.

Culture and Hospitality.

Strategic geographical location.

Excellent tourism infrastructure.

Various choices of traditional, historical, natural, and entertainment tourist attractions.
As it is known, that Turkey has a very strategic geographical location, tourists can arrive at this place only 2-3 hours from major cities in Europe and the Middle East. Even Turkey also provides easy visa-free access for more than 70 countries, and 110 countries can enter Turkey without a visa.
In fact, they set a target to increase the number of health tourists to more than 2 million, which in order to achieve this goal, they imposed tax-free medical treatment zones. This will certainly provide benefits for patients, who want to get more affordable medical care prices. This is what makes Turkey so extraordinary and able to face medical tourism competition so tightly.
The number of health tourists undergoing Medical Tourism in Turkey has also experienced significant growth, from Iraq, Kazakhstan, Azerbaijan, the Middle East and other Arab countries. In addition, there are also many tourists from Russia, Greece, Greece, Ukraine, England, Netherlands, Romania, and Bulgaria who undergo Medical Treatments in this country. Some of the reasons that underlie the interest of these patients include:
More than 40 health facilities in Turkey have been accredited by JCI, and this is a very high accreditation figure.

Have medical staff who are qualified and certified by the Turkish Medical Association in their field of expertise.

Turkey is able to provide professional Medical Tourism services, and prioritize the use of the latest technology, thereby increasing the comfort and enthusiasm of its patients.

More than 35 percent of doctors working in Medical Center Turkey have received training from western countries.

Many medical centers in Turkey cooperate with International Medical Centers, including Johns Hopkins, Harvard Medical International, and Mayo Clinic. This collaboration plays a major role in improving treatment, and ensuring that hospitals in Turkey apply the latest information and technology.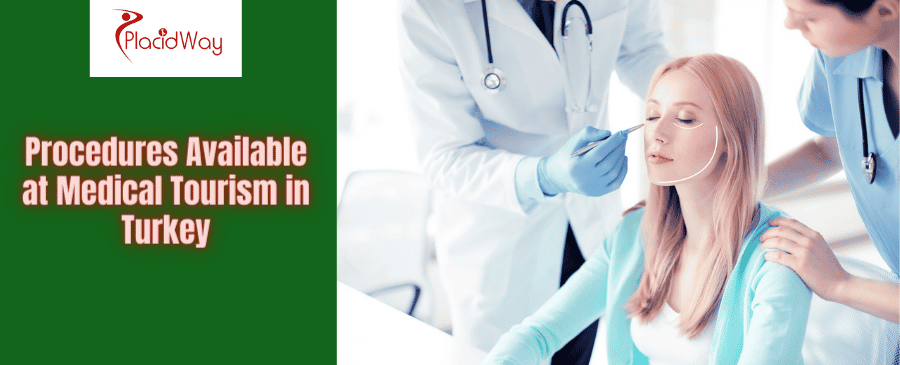 Currently, Turkey has entered the fourth rank in the global list for health tourism, as well as third in terms of income from health tourism. Turkey also provides a wide selection of procedures, physical therapy and rehabilitation needed by patients, even in the field of organ transplantation on a global scale. To increase patient comfort, Turkey has also invested heavily in transportation and hotels, according to the official Anatoly Agency website. Some of the available medical procedures include the following:
Genetic Testing

Neurosurgery

Cardiology
Medical Tourism in Turkey provides competitive prices so it is very attractive and a consideration for many overseas patients. According to Stephanie Allen - Global Public Health & Social Services Leader, in her Article entitled Life Science and Healthcare, she said:
"The most important problem in health care is the cost, and the study has shown that one of the biggest reasons for choosing a foreign country for health care is the cost."
Compared to America and Europe, Turkey is positioned as a country with relatively cheaper Medical Packages. In addition, many Medical Staff and Surgeons are skilled in using advanced technology to treat their patients. The table below shows the significant cost differences between medical procedures in Turkey and the UK:
Orthopedic
| | | |
| --- | --- | --- |
| Procedure | UK Hospitals | Turkey |
| Coronary Angioplasty  | $13,000 - $15,000  | $5,000 - $6,000  |
| Hip Replacement  | $13,500 - $14,500  | $6,500 - $7,500  |
| Prostrate Removal (Prostatectomy)  | $7,000 - $8,000  | $5,500 - $6,500  |
| Knee Replacement  | $16,000 - $17,000  | $7,000 - $8,000  |
| Hemorrhoids Removal  | $3,000 - $4,000  | $1,500 - $2,500  |
Plastic and Reconstructive Surgery
| | | |
| --- | --- | --- |
| Procedure | UK Hospitals | Turkey |
| Face Lift (rhytidectomy)  | $11,000 - $12,000  | $3,000 - $4,000  |
| Breast Augmentation (Mammoplasty)  | $7,000 - $8,000  | $3,000 - $4,000  |
| Breast Reduction  | $8,000 - $9,000  | $3,500 - $4,500  |
| Liposuction (lipoplasty)  | $5,000 - $6,000  | $2,000 - $3,000  |
| Nose Surgery (Rhinoplasty)  | $5,500 - $6,500  | $3,000 - $4,000  |
| Tummy Tuck (Abdominoplasty)  | $8,000 - $9,000  | $3,000 - $4,000  |
Eye / Ophthalmology
| | | |
| --- | --- | --- |
| Procedure | UK Hospitals | Turkey |
| LASIK Eye Surgery  | $1,500 - $2,500  | $1,000 - $1,500  |
| Cataract Removal  | $4,000 - $5,000  | $1,000 - $2,000  |
General and Cosmetic Dentistry
| | | |
| --- | --- | --- |
| Procedure | UK Hospitals | Turkey |
| Root Canal (per canal)  | $300 - $400  | $100 - $150  |
| Tooth Whitening  | $900 - $1200  | $400 - $500  |
| Dental Implants  | $3,000 - $4,000  | $900 - $1500  |
with those amount of costs, patients can save their money up to 50% - 70% for having Medical Tourism in Turkey.
Medical Tourism in Turkey is a very good idea because the offerings they provide to patients from all over the world are really worth and recommended to try. Turkey itself has a comparative advantage so they can compete with other countries in the Medical Tourism industry.
From the study described above, it can be seen how Turkey is able to get a high score for price competitiveness, quality of medical services, infrastructure, transportation, and so on in medical tourism. So what are you waiting for? Immediately start your journey for Turkey Medical Tourism.
Click the button below to start your awesome Medical Tourism journey: