Multidisciplinary Approaches to Assisted Reproduction Technology
Fertility Treatment Abroad, IVF Treatment Center, Gynecology Treatment, Cosmetic Surgery, General Surgery, Assisted Reproduction Technology Experts, Infertility Clinic, Assisted Reproduction Technology Center, Cheap IVF Program, IVF Cost, In Vitro Fertilization, Fertility Doctors, Bucharest, Romania

Columna Medical Center, located in Bucharest, Romania, serves as a facility of hope and dreams come true for women and couples who have long desired a child of their own but have had trouble with conception. The fertility and IVF (in vitro fertilization) center and multidisciplinary facility utilize the latest in technological equipment and techniques in assisted reproduction technology.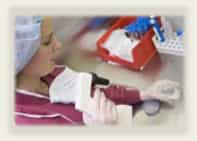 The beautiful and modern medical center is divided into two areas: an assisted reproductive technology (A.R.T.) department and a pluridisciplinary medical center. "The design of the facility offers individuals the ultimate in discretion and intimacy," states Pramod Goel, CEO and founder of PlacidWay, a medical provider and resource based in Denver, Colorado.
In addition to its specialized services within the in vitro fertilization field, the medical center also offers treatments to individuals in the fields of gynecology, cosmetic surgery, endocrinology and general surgery, among others.

The assisted reproductive technology department at Columna Medical Center provides comfortable and private monitoring examination rooms, an IVF laboratory, a cryo-storage room, pre-operative and post-operative rooms and four ultramodern wards for recuperation and recovery.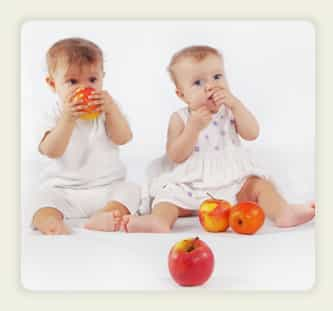 Laboratory equipment is high-tech and new, and the IVF laboratory is separated into sections, monitored 24 hours a day to avoid cross-contamination and accidents, all which adhere to European quality standards in IVF facility center design and technologies.
Columna Medical Center prides itself on making a difference. "Our team at Columna Medical Center is composed of professionals who place a premium on professionalism. We dedicate compassionate approaches to patients, striving to offer each person who walks through our doors the ultimate in professional medical services based on European standards of care," states Ms. Nicoleta Zamfir – General Manager Columna Medical Center

The medical center offers a variety of services, including in vitro fertilization techniques as a well-rounded component to assisted reproductive technologies that deal with both female and male conditions that may make conception difficult.
The medical center adheres to European quality healthcare standards and offers the expertise, skills and experience of professional doctors and assisted reproduction technology experts with nearly 15 years of experience. The atmosphere of the medical center is modern, warm, and friendly, and staff strive to provide the best in sensitive and understanding services to clients.

Bucharest is the capital of Romania, an ancient country with one foot firmly planted in the past and one foot in the present. Bucharest is the largest city in Romania, and the atmosphere, history, architecture and foods in this region of central Europe attract visitors from around the world. The city offers a beautiful and soothing ambience for women or couples seeking infertility treatments along the banks of the Dâmboviţa River. Surrounded by lakes, parks and gardens, the city offers a sense of permanency, coupled with a legacy of hope in the future. The people are friendly, accommodations are affordable and visitors to this multidimensional city will be amazed at the amenities, attractions and flavors it has to offer.
For more information about Columna Medical Center in Bucharest, Romania, visit PlacidWay.com.
Related Experiences:
IVF Fertility Treatment in Cyprus - Affordable IVF Treatment
IVF Fertility Treatment in Georgia: Affordable Fertility Care
IVF Fertility Treatment in Dubai - High-Quality Treatment
IVF Fertility Treatment in Turkey - Successful IVF Treatment
IVF Fertility Treatment in Thailand - Costs and Clinics
IVF Fertility Treatment in India - Hope for Family
2012-07-02 / Updated on: 2021-01-08