Excelling in Patient Care Services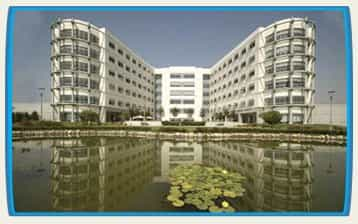 Anadolu Medical Center, located in Istanbul, Turkey, continues to provide individuals with the best in health care and services. Anadolu Medical Center is affiliated with John Hopkins Medicine, and is staffed by a large number of internationally trained and experienced doctors and surgeons. The medical center is devoted to providing the best in services for domestic and international patients, and as a Joint Commission International (JCI) Hospital as well as recipient of accreditation from the European Society for Medical Oncology (ESMO), offers some of the best treatments, therapies and surgeries in the world.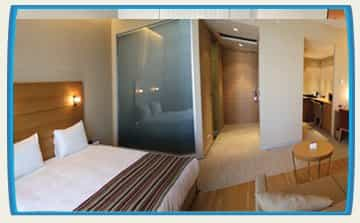 International patients like Anadolu because it accepts a wide range of insurance policies.  The facility provides a hotel (Anadolu Titanic Comfort Hotel) on the hospital campus, making it easy for spouse or family members to accompany their loved ones for testing, diagnostics, and procedures. Anadolu also offers free translation services and care coordination services for all patients. Anadolu provides advanced healthcare utilizing multidisciplinary teams and clinical programs as well as advanced technology to ensure the proper diagnosis and effective treatment for every individual.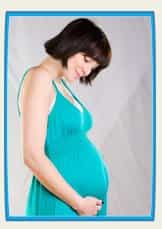 Recent recipients of the care and compassion provided by Anadolu staff and services include Stacy and Andrew, a young couple from the United States seeking infertility treatments. They traveled from the U.S. to Anadolu to receive in vitro fertilization treatments. Stacy and Andrew had tried for nearly two years to conceive a child, without success. They decided that fertility treatments might be in order. "The treatments in the U.S. cost a ridiculous amount," says Stacy.  "It was absolutely impossible for us to afford it [here]."
Stacy and Andrew began searching the Internet for the best medical center abroad that might meet their needs. They were impressed when they discovered the Anadolu Medical Center and reached out to the International Patient Services Department. Within a week, they were communicating with staff at Anadolu about potential travel arrangements.
Stacy and Andrew?s IVF treatments at Anadolu were successful, and they're looking forward to their second visit to the medical center in order to conceive their second child.
Focusing on Patient Needs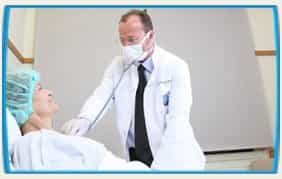 Anadolu Medical Center provides health care and wellness in a number of fields including heart care, cancer treatments, neurological sciences, diagnostics and imaging, and internal sciences. Prospective patients can view a virtual tour of the facility and access information regarding international patient services, the hotel, and how to request appointments for online services through Anadolu?s user-friendly website.
The medical center provides translation services, and its website is available in numerous languages including Russian, English, German, Arabic, Romanian, and Bulgarian. Anadolu?s medical oncology department offers the latest in techniques, therapies and technologies for the treatment of various forms of cancer.  Their Bone Marrow Transplantation Center provides both allergenic and autologous transplants. The medical center also offers the latest in high-tech surgical equipment with their CyberKnife, state-of-the-art radiosurgery system that focuses on noninvasive technologies, one of a handful of facilities in Europe that have acquired it.
Anadolu Medical Center is proud to provide quality patient service systems and quality health care in a comfortable setting. Patient-focused care pays attention to every patient's physical and emotional needs. Anadolu is also one of the leading institutions in Turkey when it comes to cutting edge technologies and health services offered by qualified ? and compassionate - medical personnel.