UROMEDIC Center of Diagnostic Urology in Quito, Ecuador
Best  Urology  Surgery Clinic Abroad,  Affordable  Prostate Cancer Surgery Hospitals,  Cheap Gynecology Treatment Hospitals, Best Urologic Care Doctors, Cheap Men Health Care Clinic, Top Cancer Diagnosis Center,  Affordable Urologic Laparoscopy Surgery Doctors, Urologic Laparoscopy  Hospitals, Compare Cancer Treatment Packages,

UROMEDIC Center of Diagnostic Urology
Provides Answers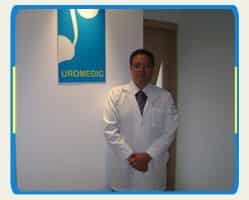 The UROMEDIC Center of Diagnostic Urology (Centro de Diagnostico Urilogical) is located in Quito, Ecuador. It's an ultra-modern and high-tech facility focusing on the best and most effective ways to treat patients diagnosed with urology, gynecology, or cancer issues.
The urology treatment and diagnostic center provides a women's medicine center, a men's health care center, a cancer diagnosis center, and a urology center. The facility was developed in order to provide patients with complete urology diagnostic care and services for private care individuals.
Therapeutic methodologies utilized at UROMEDIC Center of Diagnostic Urology have been developed and formulated utilizing scientific backing from the international medical community, and incorporates the latest and most advanced techniques and technologies. Such technologies include photoselective vaporization treatment of the prostate with light lasers, a minimally invasive surgical procedure introduced as an alternative to the TURP or transurethral resection of the prostate surgical procedure.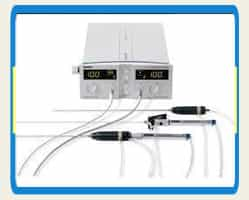 Minimally invasive laser-based surgical techniques shorten recovery time, shorten response time, and broadens the range and number of patients that can be treated before prostate cancer and such diseases can progress.
The primary physician at UROMEDIC Center of Diagnostic Urology is highly trained, experienced and globally recognized Dr. Patricio Lopez Yanez, a urological surgeon who specialized and trained in Spain. Dr. Lopez is familiar and experienced with ultramodern technologies for the exploration in the most effective and efficient ways to diagnose and propose treatments for male and female urological conditions.

Patient-Centered Care and Services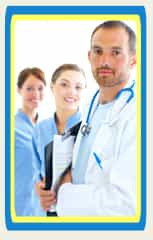 Services at UROMEDIC Center of Diagnostic Urology include but are not limited to urodynamic conditions, diagnosis and treatment of ED (erectile dysfunction), diagnosis and treatment of urinary duct issues, benign prostatic hypertrophy prostate cancer, Holmium laser treatments, urological laparoscopy, green laser and Echo 4D technologies.
Such treatments provide patients with accurate and timely diagnoses and an approach to treatment that is more minimally invasive in nature, and providing potential solutions and alternatives to traditional open prostate surgery scenarios.
For more information about UROMEDIC Center of Diagnostic Urology in Quito, Ecuador, visit PlacidWay, an international medical resource and provider based in Denver, Colorado. Visit them at PlacidWay.com.

2012-12-03 / Updated on: 2021-01-08