Saudi Arabia Medical Tourism

Saudi Arabia, or the Kingdom of Saudi Arabia, is the largest Arab country located in Western Asia. Surrounded by Jordan, Iraq, Kuwait, Qatar, Bahrain, the United Arab Emirates, Oman and Yemen, the country is the only one with both a Persian Gulf coats and a Red Sea coast.
The geography of Saudi Arabia is very diverse as you will find forests, mountains, deserts and grasslands in this country. Saudi Arabia people love their centuries old traditions and customs, most of them coming from the Arab civilization. The culture predominant in this country is the strict Wahhabi form of Islam, dating back the 18th century.

Saudi Arabia In A Snapshot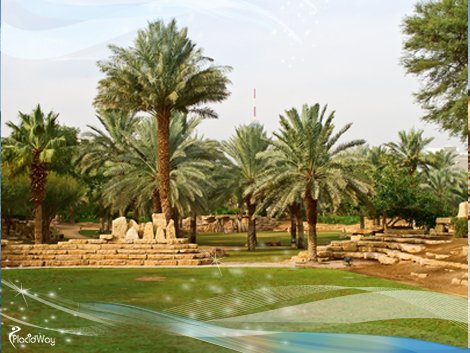 Currency –Saudi Riyal (SR)

Language –Arabic

Climate –Desert Climate (high day time temperatures and sharp temperature drop at night)

Capital – Riyadh
Saudi Arabia is a Muslim country and the freedom of following other religions in not protected by the law. In fact, in this country everyone is expected to follow the Shari'ah law. The Saudi government is a monarchy based on the religion Islam. Saudi Arabia doesn't have any president, but they have a King and the king of the country announces the next crown prince, who becomes legally allegeable for the throne next in the line.

Medical Tourism In Saudi Arabia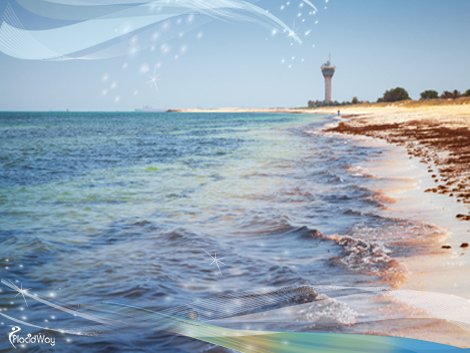 Saudi Arabia has a wide range of high quality and outstanding hospitals and Ayurveda medical centers. Numerous patients choose this country for excellent cardiology, neurology, diabetics and obesity treatments. Plastic surgery has also become very common in Saudi Arabia and in the Muslim world. The urge to change one's appearance due to any reason has become a common trend in many men and women even in this strict coded country.
Saudi Arabia is also very popular for its Ayurveda treatments, where a patient is treated naturally with the help of herbs and diet and is guided to lead a healthy lifestyle through exercising and practicing yoga. The medical staff in Saudi Arabia is very professional, dedicated and skilled towards their respective field.
Many people prefer travelling to Saudi Arabia for their medical treatment due to affordable prices and low risk surgeries. Saudi Arabia is proud of its highstandard hospitals and medical treatment centers. The doctors in Saudi Arabia are not only the nationals of this country, but many foreign doctors from US and UK also work here. The recovery centers of Saudi Arabia are excellent as the nurses are highly trained and professional in assisting the medical travelers until they recover completely.
Saudi Arabia is quite popular for plastic surgery as they have many good and in demand surgeons of this respective medical field. Saudi Arabia also offers high standard treatments for eye surgeries and has rehabilitation centers for obesity.

10 Fun Things To Do In Saudi Arabia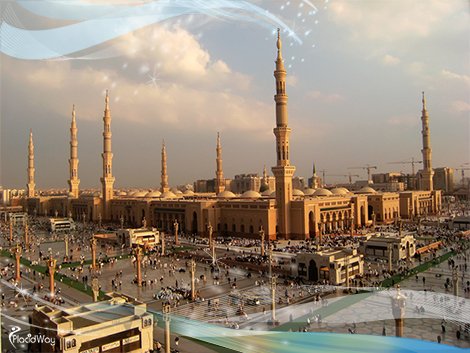 Visit the Prophet's Mosque (Madinah) - it is a beautiful place to visit, as whatever religion you mighthave the very sight of this mosque will fill your heart with happiness and peace.
There is not much nightlife in this country so the only time pass you get is to go shopping, there are many malls, bazaars and traditional souks in this country.
Go for a camel ride.
Go on a food hunt – the traditional food of Saudi Arabia is very delicious particularly the "High Tea" of this country.
Head for scuba diving.
If you want to buy souvenirs then go to the old bazaar as you will find many traditional gift items.
Visit the Al-Balad fish market as it has around 50 species of fishes on display extending from squids, parrot fish and sharks.
Do as the Saudis do and walk along the 35km Corniche and you will get the real picture of a normal Saudi life.
Visit the National Museum to get an insight of the history of Islam.
Visit the Kingdom Center Tower to get a complete view of the city at night.
Saudi Arabia is not only a country for visiting during pilgrimage; it is a country which brings together people from around the world, with different cultures, colors, religions and traditions. Even though the Saudi Law is strict and they follow the teachings of Islam every year several people visit Saudi Arabia as the country for their medical treatment. Saudi Arabia is not only a tourist attraction; it is also a well-developed and modern country in terms of medical treatments and technologies. The surgeries are performed by highly professionaldoctors the medical treatment is also very reasonable in this country.

For more information about the amazing Saudi Arabia and the medical treatments and procedures it offers, click the button below!