Maria Concepcion Pinilla, Plastic Surgeon - Costa Adeje, Tenerife, Spain
Av Moscu 38 Lc.9
Costa Adeje, Tenerife, Spain
Speciality:
Plastic Surgeon,
Languages:
English,Spanish
Focus Area:
Maria Concepcion Pinilla | Tenerife | Spain | ICA Instituto de Cirugia Avanzada
---
About - Maria Concepcion Pinilla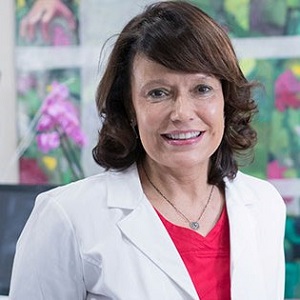 Maria Concepcion Pinilla is the best Plastic Surgeon in Tenerife Spain. Book your appointment today for affordable Cosmetic Surgery in Spain at PlacidWay! Maria Concepcion Pinilla always did his best for patients who need cosmetic surgery in Spain. He was one of the most sought-after surgeons in the country and he always made sure that his patients were happy with their results. Check below for more information about her biography:
"Hi everyone, I'm Maria Concepcion Pinilla. I am Head of the Plastic and Reconstructive Surgery Unit of ICA, Institute of Advanced Surgery. I graduated in Plastic and Reconstructive Surgery in Zaragoza in 1993, I have worked in the post from then until I dedicate myself to private medicine having my own clinics of Medicine and Surgery Estetica Zaragoza."
"My job at ICA as Head of Unit is to supervise the unit and perform complicated surgeries that require a specialization in Reconstructive Plastics such as Big Pexias, Grandes Liposuction with Abdominoplasties, complicated Rhinoplasty and Reconstruction."
"We are a great team of professionals at ICA that I am proud of belonging to and of to do what has always fascinated me, so I struggled so hard to form professionally always giving the best of my patients."
"I am available to our patients for what they need together with my dear friend and colleague. Dr. Sonia Diaz, with whom we worked side by side at ICA for our beloved profession."
If you are having any plastic surgery in Tenerife, Spain, look no further than the experienced and highly qualified Plastic Surgeon, Maria Concepcion Pinilla. With over 20 years of experience and a long list of satisfied patients, Dr. Pinilla has established herself as one of the top medical professionals in the region. Dr. Pinilla is dedicated to providing her patients with the highest standard of care. She believes in taking a personalized approach to each patient, utilizing advanced techniques and technologies to achieve optimal results.
PlacidWay can help you connect quickly with Maria Concepcion Pinilla. Book your consultation today for Cosmetic Surgery in Spain by ICA by clicking contact us button below:

Education
Experiences and Educations:
Graduated in Plastic and Reconstructive Surgery in Zaragoza in 1993

Head of the Plastic and Reconstructive Surgery Unit of ICA, Institute of Advanced Surgery.

Specialty in Liposuction, Abdominoplasty, Rhinoplasty, and other Reconstructive Surgery.
Languages Spoken:

Prices
| Dental, Hair & Plastic Surgery Cost in Tenerife Spain | ICA | Prices | Enquire |
| --- | --- | --- |
| Breast Augmentation in Tenerife, Spain | $6500 | Enquire |
| Breast Reduction in Tenerife, Spain | $8000 | Enquire |
| Follicular Unit Extraction FUE in Tenerife, Spain | $3500 | Enquire |
| Dental Implants in Tenerife, Spain | $1400 | Enquire |
| Liposculpture in Tenerife, Spain | $11200 | Enquire |
---
ICA Instituto de Cirugia Avanzada reviews
Phil P

Never answered

May 05 2023

Melania

It has been a luxury to have done the internship in this great clinic. I have met wonderful people who have helped me a lot in learning. I would love to be part of this staff, but if I could not, I would be a client of this clinic. Without hesitation, I would put myself in the hands of Dr. Sonia Diaz and her entire team. I have been able to verify how professional they are in everything, their impeccable protocol before and after each procedure, the affection and pampering that is given to the patient during the treatment, etc.
I can only say thank you! It has been a privilege.

Google

Aug 02 2021

Lola

Magnificent team led by Dra. Sonia. Cutting edge treatments at competitive prices. Now with a new location, an exclusive Villa in the North of the Island of Tenerife. Congratulations team !!

Google

Aug 12 2021

Mariaisolina

Professionals of excellence, very respectful human treatment, first rate technology, safe procedures with excellent results !! Highly recommended to the entire team led by Dr. Sonia, a great professional and an excellent human being !!

Google

Aug 24 2021

Juan

ICA Clinic, Aesthetic Surgery Center, a high quality center at all levels, with its services to take care of external beauty and the care of internal beauty, promoting health, aesthetic care, good nutrition ... with a team of professionals of excellence in each of their specialties, led by Dr. Sonia Díaz, an excellent professional, with a long and successful career in cosmetic surgery, with a long list of patients satisfied with the results obtained, and an admirable human quality.

Google

Sep 09 2021

Angeles

Dr. Sonia treatment is impeccable, very professional, very happy with the results


Google

Dec 15 2021
---
Cosmetic/Plastic-Surgery Related Packages
Cosmetic/Plastic-Surgery Related Experiences
PlacidWay.com provides information and travel related services. We do not provide health care services. We provide information solely for informational purposes and do not endorse any particular health care provider or facility or any particular health care service or treatment. We are not affiliated with any health care provider or service and we are not responsible for any health care service. Please consult with your own domestic licensed health care provider before seeking the services of any health care provider you learn about via our site.
---