Nika Boca Borovic, Prosthodontist - Split, Croatia
Poljicka cesta 26A, Split
Split, Croatia
Speciality:
Prosthodontist,
Languages:
English,German
Focus Area:
Nika Boca Borovic | Split | Croatia | Smile Restoration | Best Implant Dentist
---
About - Nika Boca Borovic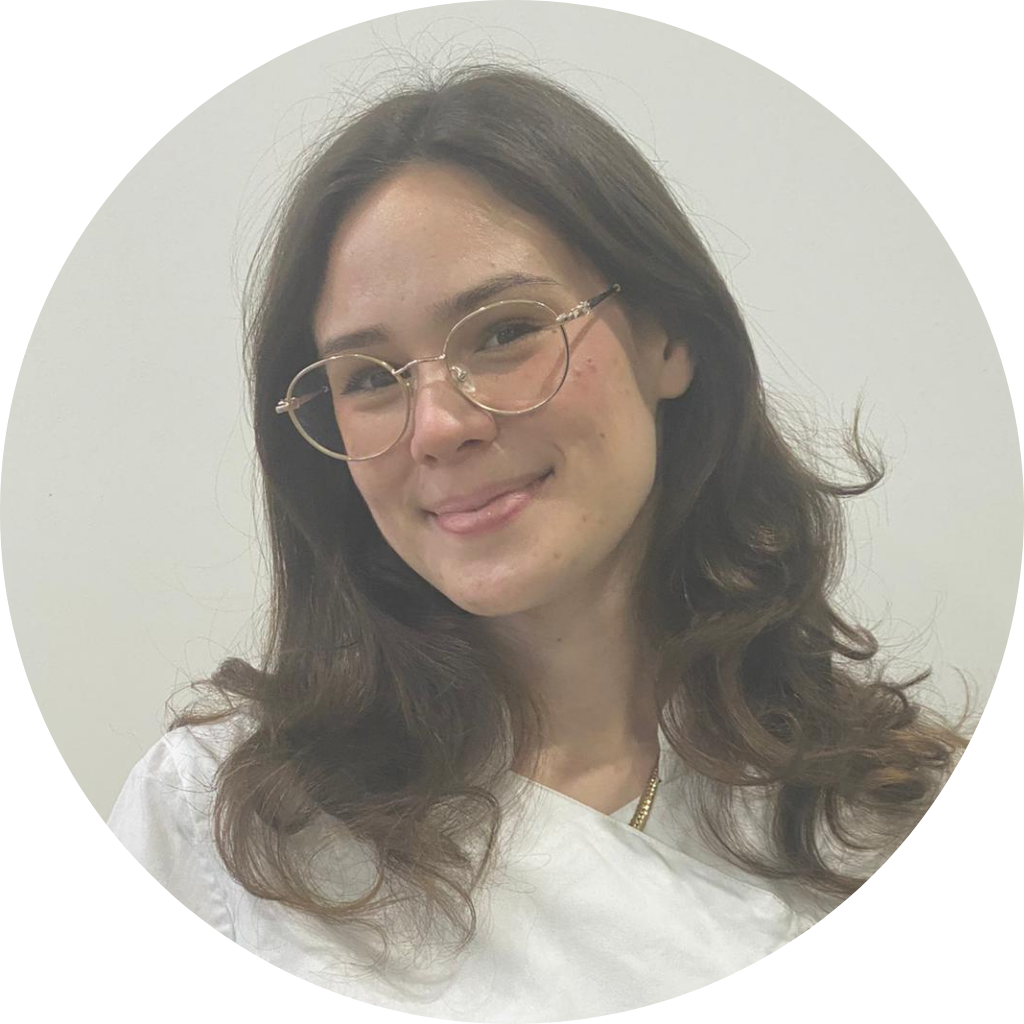 Dr. Med. Dent. Nika Boca Borovic has extensive experience working with patients of all ages in a variety of areas of dentistry. She is always cheerful, smiling, and easily approachable. She is kind and patient when working with patients, and especially enjoys working with children. In her free time, she goes on nature trips with her pets.
She currently works at Dentech, a reputable dental clinic in Split, Croatia offering dental services to patients from the country, Europe and other parts of the world. Dr. Borovic is dedicated to achieving your smile aesthetic and oral health goals in order to boost your self-esteem with long-lasting dental treatment results.
Dr. Nika is a member of the Croatian Chamber of Dentistry (HKDM). She is a Doctor of Dental Medicine specializing in Prosthetics. Her other qualifications include fluency in English, German and her native language - Croatian.
How to Book a Consultation?
Dr. Nika Boca Borovic provides free video consultations prior to the dental treatment in Split. Contact us today for more information!

Prices
| Croatia Dentists Prices | Dentech Dental Center | Prices | Enquire |
| --- | --- | --- |
| Cyst removal in Split, Croatia | $230 | Enquire |
| Wisdom Tooth Extraction in Split, Croatia | $230 | Enquire |
| Ridge Augmentation in Split, Croatia | $631 | Enquire |
| Ridge Augmentation in Split, Croatia | $1605 | Enquire |
| Ridge Augmentation in Split, Croatia | $344 | Enquire |
| Sinus Lifting in Split, Croatia | $917 | Enquire |
| Sinus Lifting in Split, Croatia | $402 | Enquire |
| Panoramic X Ray in Split, Croatia | $29 | Enquire |
| Dental Fillings in Split, Croatia | $52 | Enquire |
| Dental Fillings in Split, Croatia | $69 | Enquire |
---
Dentech Dental Centar reviews
Dino R

I have recently used Dentech services and I am very satisfied with the service provided, treatment outcome, kindness of the staff and especially patience of the Doctor. I have been looking for a doctor for a long time who will explain everything I'm interested in in and I can finally say I've found the right dentist!! Thanks again to the whole Dentech team!

Dentech Dental Center

May 18 2022

Gregory V

I went to Dentech in Split for some endodontic treatment on an old root canal. I found the staff very helpful, professional and friendly and would definitely recommend their services to anybody looking for dental treatment in Split.

Dentech Dental Center

Feb 11 2022

Brian E

I've just had almost full dental implant treatment and I'm really really pleased with the results, I'm not going to say it doesn't hurt because some of it does but it so outways the end results..the staff at Dentech were so nice for my whole treatment I would highly recommend there services to anyone who's thinking of having full implants.

Dentech Dental Center

Sep 13 2022

Jo W

Absolutely fantastic we couldn't have found better people to help with my husbands teeth problem. From the very start when contacting Dentech from England, to the final result the staff at Dentech have been true professionals. Providing us with thorough information on the treatment to information for after care. We will recommend Dentech to everyone. We simply cannot thank you enough for your time and effort, and also for letting Richard take selfies of the procedure along the way.

Dentech Dental Center

Oct 12 2022

Robert K

In April and again in October of 2018 I had extensive dental implant treatment at the Dentech clinic in Split, and am very pleased with the cosmetic result and the cost savings. The personnel at Dentech were most kind and professionally competent. I would certainly recommend Dentech to anyone seeking to combine first-class dental treatment with a visit to an extraordinarily enjoyable city.

Dentech Dental Center

Nov 01 2022
---
Dentistry Related Packages
Dentistry Related Experiences
PlacidWay.com provides information and travel related services. We do not provide health care services. We provide information solely for informational purposes and do not endorse any particular health care provider or facility or any particular health care service or treatment. We are not affiliated with any health care provider or service and we are not responsible for any health care service. Please consult with your own domestic licensed health care provider before seeking the services of any health care provider you learn about via our site.
---