Dr. Juan Antonio Arrazola Icedo, Regenerative Medicine - Mazatlan, Mexico
Array
Mazatlan, Mexico
Speciality:
Regenerative Medicine,
Languages:
English,Spanish
Degree:
Alternative Doctor
Focus Area:
Juan Antonio Arrazola Icedo | Guadalajara | Mazatlan | Mexico | Neorigen
---
About - Dr. Juan Antonio Arrazola Icedo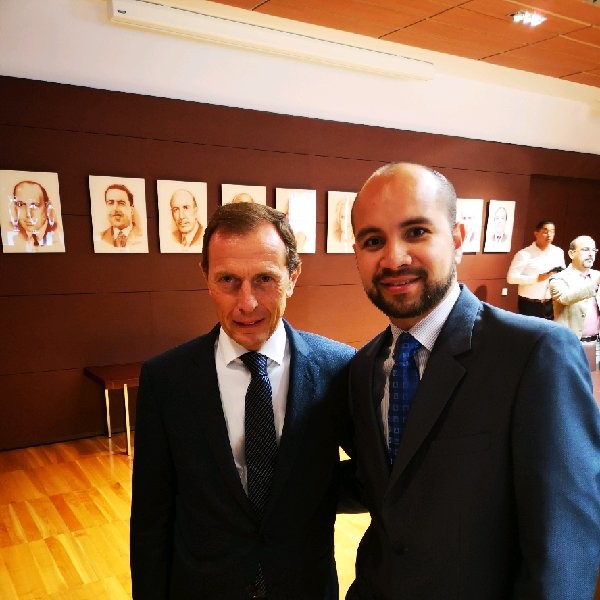 Dr. Juan Antonio Arrazola Icedo is a regenerative medicine doctor based in Guadalajara and Mazatlan, Mexico, working for Neorigen as the Director General. With over 10 years of experience in the medical industry, Dr. Arrazola specializes in regenerative medicine, which involves using the body's own healing abilities to repair damaged tissues and organs. He has a proven track record of successfully treating a variety of medical conditions using this technique.
Before joining Neorigen, Dr. Arrazola worked as the Director Medico and was in charge of the Neorigen clinics in Tijuana and Mazatlan, as well as the Provida clinic in Guadalajara. He was responsible for overseeing the day-to-day operations of these clinics, ensuring that patients received the best possible care. Dr. Arrazola has also worked as Manager at Hospital San Javier for almost five years, where he was responsible for managing hospitalizations and negotiating contracts with insurance companies.
Dr. Arrazola's expertise in the medical field also includes working as a Physician at ASEP, where he focused on patient safety, and as a Medical Examiner at Banorte Seguros y Pensiones, where he programmed and managed catastrophic cases while containing costs. He has a deep understanding of the importance of ensuring patient safety while providing effective treatments, and he is dedicated to delivering exceptional care to his patients.
Dr. Arrazola obtained his Licenciatura in Medicine from Universidad Guadalajara Lamar in 2009, and he has continued his education throughout his career. He has a wealth of knowledge and experience in hospitalizations, management of agreements, patient safety, and occupational medicine.
With his extensive background and expertise in regenerative medicine in Guadalajara, patient safety, and hospital administration, Dr. Juan Antonio Arrazola Icedo is a highly skilled and sought-after doctor in Mexico. He is passionate about his work and committed to helping his patients achieve optimal health and wellness.
For more information or if you want to schedule your appointment, click contact us button below:

Prices
| Costs of Stem Cell Therapy procedures in Mexico | Prices | Enquire |
| --- | --- | --- |
| Anti Aging Stem Cell Treatments in Cancun, Mexico | $2000 - $8900 | Enquire |
| Stem Cell Treatment for Crohn Disease in Chihuahua y Ciudad Juarez, Mexico | $6000 - $8000 | Enquire |
| Adult Stem Cell Therapy in Ciudad Juarez, Mexico | $1500 - $10000 | Enquire |
| Cartilage Regeneration Stem Cell Therapy in Guadalajara, Mexico | $3000 - $17650 | Enquire |
| Placenta Stem Cell Therapy in Juarez, Mexico | $600 - $17000 | Enquire |
| Stem Cell Treatment for Chronic Fatigue Syndrome in Los Algodones, Mexico | $6500 - $18500 | Enquire |
| Stem Cell Treatment for Multiple Sclerosis in Merida, Mexico | $30000 | Enquire |
| Stem Cell Infusion in Mexico City, Mexico | $95 - $8900 | Enquire |
| Stem Cell Treatment for Parkinsons Disease in Nuevo Progreso, Mexico | $5500 - $15500 | Enquire |
| Umbilical Cord Stem Cell Therapy in Nuevo Vallarta, Mexico | $6210 - $27370 | Enquire |
---
Neorigen Clinic reviews
Kerri J

Welcoming, intelligent, professional staff. The service was impeccable and cleanliness exceptional.

Feb 02 2023

Mario a G

We never thought of fulfilling our dream of being parents, thanks Neorigen.

Neorigen

Nov 17 2022

Alex a R

When we were about to give up, the Neorigen doctors gave us great hope.

Neorigen

Dec 09 2022
---
Stem-Cell-Therapy Related Packages
Stem-Cell-Therapy Related Experiences
PlacidWay.com provides information and travel related services. We do not provide health care services. We provide information solely for informational purposes and do not endorse any particular health care provider or facility or any particular health care service or treatment. We are not affiliated with any health care provider or service and we are not responsible for any health care service. Please consult with your own domestic licensed health care provider before seeking the services of any health care provider you learn about via our site.
---