Neorigen Clinic
World-Renewed Fertility Clinic in Guadalajara and Mazatlán, Mexico
Av. Carlos Canseco 6050-Interior 105/106, Marina Mazatlán, 82103 Mazatlán, Sin. Mazatlan Sinaloa, Av. Guadalupe #284 Col. Chapalita C.P. 44500 Guadalajara, Jal. Méx., Guadalajara,Mazatlan, Mexico

Specialty:

Alternative Medicine, Anti Aging, Chronic Diseases, Fertility Treatment, Gynecology Treatment, Infertility/IVF, Stem Cell Therapy

Focus Area:

Reproductive Medicine | Fertility Treatment | IVF/Infertility Treatment | In Vitro Fertilization | Guadalajara | Mazatlán | Mexico | Neorigen
Neorigen Clinic Profile Overview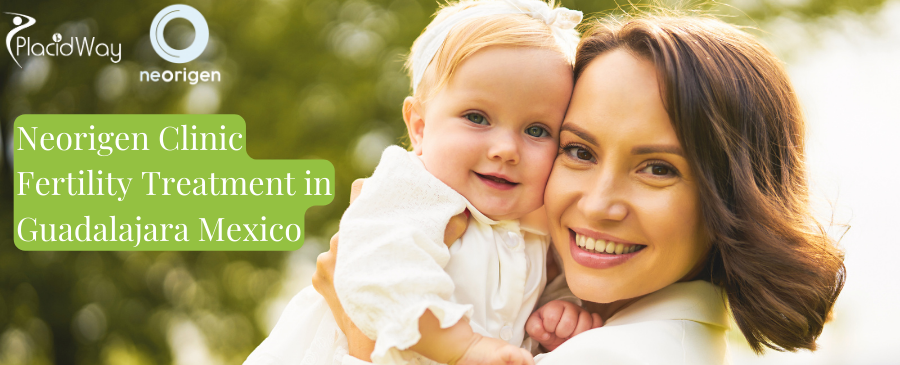 Neorigen is a full-service medical center that specializes in Fertility and Regenerative medicine. It has several branches across Mexico, including Guadalajara, Mazatlan and Tijuana. The leading specialties at Neorigen Clinic are Gynecology and obstetrics, fertility, prenatal exercises, traumatology, physical therapy and rehabilitation, clinical spa, and medical aesthetics.
We are a specialty clinic that provides comprehensive healthcare to our patients and their families through regenerative medicine services and treatments. Creating a space with a diverse range of high-quality health services and cutting-edge technology. We are a group of doctors, nurses, physiotherapists, and cosmetologists dedicated to providing excellent service while emphasizing innovation, safety, and experience.
We believe that making your healthcare experience the best it can be is critical to achieving the best overall care, which is why we supplement this experience with aesthetic medicine and a spa clinic. Professionalism, ethics, honesty, humanity, responsibility, quality, and service excellence await you at Neorigen in Guadalajara.
Top 5 Neorigen Advantages
Neorigen provides advice, attention, and personalized follow-up to each patient.

International standard equipment and cutting-edge medical technology and techniques.

A professional medical team upgraded to provide our patients with cutting-edge, high-quality care.

Medical treatment is based on the ethics, honesty, and humanity everyone deserves.

Providing special package deals for your ultimate service plan and treatment at a reasonable price.
FAQs about Fertility Treatment in Mazatlan & Guadalajara, Mexico
Q: What are the chances of getting pregnant?
The probability percentage varies depending on each patient's factors, such as age, the type of infertility present, and the treatment used.
Q: How many fertility treatments are there, and how do you choose?
The methods for fertility treatments are of high and low complexity; the low complexity is programmed intercourse or artificial insemination; the high complexity is IVF and ICSI; the recommended treatment is based on each patient's problem.
Q: Can you choose the baby's gender?
If the sex of the baby can be chosen, it can be done through artificial insemination or in vitro fertilization.
Q: Is it possible for me to have a child without a partner?
If you want to have a baby without a partner, Provida has an egg and sperm bank.
Q: How do I begin infertility treatment?
The first step is to schedule a fertility consultation in order to conduct the necessary tests and make a diagnosis, after which a treatment plan will be recommended.
Q: How do I know if I am a good candidate for fertility treatment?
To determine if you are suitable, you must conduct the appropriate couple studies to determine what treatment is appropriate.
Book IVF Treatment in Guadalajara or Mazatlan, Mexico, at Neorigen
If you are looking for quality and effective Fertility treatment to stay pregnant, choosing Neorigen in Guadalajara or Mazatlan is the best decision for your family planning. Contact us for more information about the center or IVF treatment.

---
Neorigen Clinic, Guadalajara,Mazatlan, Mexico Profile Details
Neorigen - Reproductive Medicine Clinic in Mazatlan and Guadalajara, Mexico
Neorigen Clinic is a world-recognized medical facility located in three popular medical tourist destinations:
Tijuana - at the Mexico-US border,
Guadalajara - Jalisco State,
Mazatlan - the beautiful coast of the Pacific Ocean.
The clinic is known for its professionalism, cleanliness, and care. The warm, prudent and responsive staff takes care of patient needs. A wide range of assessments and remedies are available from highly trained physicians, and comfortable facilities are created for patients' needs.
Patients can benefit from outstanding treatments, bilingual service, and improved health and well-being. The clinic also provides ground transportation for international patients.
Here are the certifications Neorigen has
Notice of operation of private sector audiology and physical occupational, physical and language therapy clinics. Federal Commission for Protection against Sanitary Risks (COFEPRIS) November 8, 2019

Notice of operation beauty clinic or hairdressers. Federal Commission for Protection against Sanitary Risks (COFEPRIS) November 13, 2019

Sanitary License No. 18-TR-14-039-0003 Collection Center for progenitor or stem cells. Federal Commission for the Protection against Sanitary Risks (COFEPRIS) February 23, 2018

Sanitary License No. 16-AM-14-039-0002 OUTPATIENT SURGERY (ASSISTED REPRODUCTION) Federal Commission for the Protection against Sanitary Risks (COFEPRIS) November 25, 2016

Sanitary License No. 18-TR-14-039-0002 PROGENITOR OR STEM CELL BANK. Federal Commission for the Protection against Sanitary Risks (COFEPRIS) February 23, 2018

---
Neorigen Clinic Treatments Offered
Fertility Treatments at Neorigen Clinic
In Vitro Fertilization
In Vitro Fertilization has assisted millions of couples in becoming pregnant since its beginning in 1979. In Vitro Fertilization is an assisted reproduction technique designed to increase the chances of a couple becoming pregnant.
Services Include
Fertilization

Oocyte maturation

Low-complexity assisted reproductive techniques
Gynecology
As a full-service clinic, Neorigen Fertility Clnic provides Gynecology, Obstetrics, and Maternity services. Our medical director is simply the institution's main gynecologist.
Services include:
Gynecology Consultation

Obstetrics Consultation

colposcopy

Prenatal Control

Family Planning (implant removal and placement, IUD, medical counseling)

4D ultrasound

---
Neorigen Clinic Certificates, Accreditations, Qualifications
Meet Highly Qualified Fertility Doctor at Neorigen in Guadalajara and Mazatlan Mexico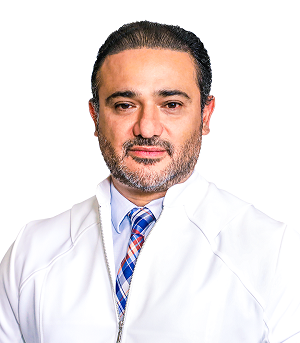 Doctor Name: Dr. Jose Medina Flores
Graduated from the Faculty of Medicine at "Autonomous University of Guadalajara" in January 1999.

Specialty in Obstetrics and Gynecology (UAG).

Subspecialty in Biology of Human Reproduction (UNAM).

Advanced Gynecological Endoscopic Surgery.

He has been awarded Three Doctor Honoris Causa thanks to the trajectory of the CryoVida Medical Corporation, which has been internationally recognized for being the only one certified with curricular value for health professionals in the use of Human Mesenchymal Stem Cells.

President and Founder of Corporativo Médico Neorigen, Salud Integral y CryoVida, Banco de Células Stem Humanas, considered the fastest growing regenerative medicine corporation in Mexico today.

He is considered a member of the most recognized Medical Societies in his specialty.

Dr. Medina has published and presented his research papers on national and international stages.

He is a pioneer in the world in the application of Regenerative Cellular Therapy treatments with Human Stem Cells in patients with fertility problems
---
Neorigen Clinic Testimonials
Neorigen Testimonials & Reviews of Former Patients for Fertility Treatment
Noemi Aremi
"Well, I recommend it here is the proof that everything is worth it. Hi, I'm Noemi. Well they told me to come to have an ultrasound and to give me the right medication for the endometrium. The secretary called me and told me that she also had the results. I asked her I know what she had and she called me and she said congratulations. This taste pregnant it's a great dream to have someone at home at the beginning. When she was born and all of that made it impossible for me to have her little piece and she cried to me. We were all waiting she's a girl. Long awaited because the family, my father, my sisters. I recommend Dr. José Medina, they are one of the best, and here is the proof that wanting is power!"

---
Neorigen Clinic Awards & Recognitions
---
Guadalajara,Mazatlan, Mexico Destination Overview
Medical Tourism in Guadalajara & Mazatlan, Mexico, for IVF Therapy
Neorigen is located in two beautiful Mexican cities - Mazatlan and Guadalajara. Both cities are known for being recognized for their top-rated health institutions, where thousands of patients from North America travel to receive quality care at reasonable prices. Patients benefit from cost savings, improved health, and amazing recovery.
Guadalajara is a western Mexican city. It is famous for tequila and mariachi music, both of which originated in Jalisco, the state capital of which is Guadalajara. The historic center of Guadalajara is dotted with colonial plazas and landmarks like the neoclassical Teatro Degollado and a cathedral with twin gold spires. Famous murals by painter José Clemente Orozco can be found in the Palacio del Gobierno.
Mazatlan is a popular resort on the Pacific coast in the Mexican state of Sinaloa. It has sandy beaches along the 21-kilometer-long boardwalk. Mazatlan is also known for its big-game fishing. The Teatro Ángela Peralta and the towering Basilica of the Immaculate Conception are among the 19th-century landmarks in Mazatlan's Centro Historico or Old Mazatlan. You can also see Zona Dorada and explore its nightlife and hotels.
Get in touch with us to learn more about fertility treatment in Guadalajara/Mazatlan and how to plan your trip.

---
---
Reviews
Kerri J

Welcoming, intelligent, professional staff. The service was impeccable and cleanliness exceptional.

Feb 02 2023

Mario a G

We never thought of fulfilling our dream of being parents, thanks Neorigen.

Neorigen

Nov 17 2022

Alex a R

When we were about to give up, the Neorigen doctors gave us great hope.

Neorigen

Dec 09 2022
---
Alternative-Medicine Related Packages