Abdülkadir BEDİRLİ, Bariatric Surgeon - Ankara, Turkey
Kızılırmak, 1450. Sk. No:13, 06510 Çankaya/Ankara, Turkey
Ankara, Turkey
Speciality:
Bariatric Surgeon
Focus Area:
Treatment 1 | Treatment 2 | Treatment 3
---
About - Abdülkadir BEDİRLİ
Prof. Abdulkadir Bedirli completed his medical education at Istanbul University Istanbul Medical Faculty in 1988. He became a General Surgeon in 1997 and was appointed as Associate Professor in the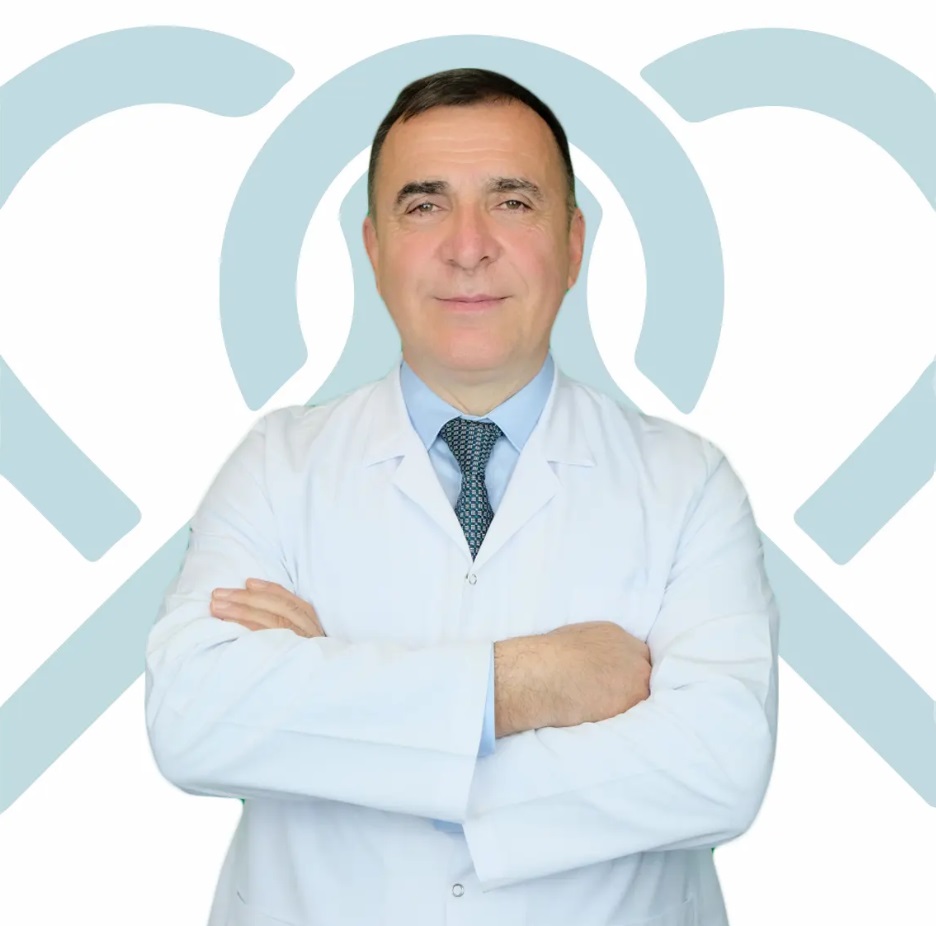 Department of General Surgery at Gazi University Faculty of Medicine in 2005. He became a Professor in 2010.
In 2011, Prof. Bedirli completed the Robotic Surgery Certification Program in Strasbourg and became a console surgeon. He performed his first robotic surgery in the Department of General Surgery at Gazi University in the same year. Since then, he has successfully applied robotic surgery to over 1500 patients, mostly for obesity, stomach cancer, and colon-rectum cancers.
In 2012, Prof. Bedirli became a Surgical Oncology Specialist and participated in training programs on Laparoscopic and Robotic Surgery in Paris-France in 2014 and in Lyon-France in 2016. In 2018, he completed the Gastric Cancer Master Class program at Severance Hospital in Seoul-South Korea, and in 2019, he participated in the Bariatric Redo Surgery training program in Bruges-Belgium.
Prof. Bedirli was awarded the F.A.C.S. (Fellow of the American College of Surgeons) title by the American College of Surgeons in 2018. He has published 61 international and 47 national papers, presented 87 papers at international conferences and 68 papers at national conferences, contributed to 7 book chapters, and served as an editor for one book. Prof. Bedirli has an H-index of 18, with 1064 citations to his 72 publications.
Prices
| Private Koru Ankara Hospital Prices in Ankara Turkey | Prices | Enquire |
| --- | --- | --- |
| Nose Surgery Rhinoplasty in Ankara, Turkey | $3000 | Enquire |
---
Private Koru Ankara Hospital reviews
Mehmet S K

Hello, we came from Koru hospital Mardin, we were hospitalized on the 7th floor. The nurses on the 7th floor were friendly, caring and professional in their work, which made us very comfortable. Thank you to Koru family. Thank you Nilufer Hanimada for visiting us.

Private Koru Ankara Hospital

Apr 13 2023

Gozde C

I gave birth at Koru Çukurambar Hospital. Like most mothers, we have had major problems with breastfeeding. Our dear Guldane midwife! 2. Grandmother of my well-known baby…
I am glad that our paths crossed with Ms. Güldane. His knowledge, his naivety, his patience…
If you came across this process, you are really lucky! My baby was not breastfeeding. We asked him for help. Every time we went to him and every time we called, he patiently taught us the same procedures one by one. He patiently helped me not to give up. It not only prevented the baby from rejecting the breast, but also calmed me psychologically and enabled me to breastfeed.
Some people are not paid, Guldane is such a person. Good luck, my son's grandmother, God bless you!

Private Koru Ankara Hospital

May 18 2023

Ozge V

From the moment I stepped into the hospital, I received a quality and friendly service. It was a hospital recommended by my doctor for nose surgery, I decided to have surgery here in line with the experience of a few of my friends. Everyone from the desk to the secretary was very friendly and helpful when I went in for pre-operative tests. When I went on the day of the operation, I received a friendly and fast service during the hospitalization procedures, which made me feel very good when they accompanied me to my room, I did not have to search for which floor. I received a quality service in the pre-operative preparations, thank you to the nurses, our doctor and all the other hospital staff.

Private Koru Ankara Hospital

Jun 06 2023
---
PlacidWay.com provides information and travel related services. We do not provide health care services. We provide information solely for informational purposes and do not endorse any particular health care provider or facility or any particular health care service or treatment. We are not affiliated with any health care provider or service and we are not responsible for any health care service. Please consult with your own domestic licensed health care provider before seeking the services of any health care provider you learn about via our site.
---