Koru Hospital Gastric Sleeve Package in Ankara, Turkey
Package price starting from:
$3200
Treatment:
Obesity/Bariatric Surgery, Sleeve Gastrectomy
Location:
Kizilirmak Mah. 1450. Sokak No:13 Cukurambar Ankara-Turkey, Turkey
Focus Area:
Private Koru Hospital | Gastric Sleeve Surgery | Gastrectomy Procedure | Obesity Surgeries
---
Gastric Sleeve Surgery in Ankara, Turkey at Private Koru Hospital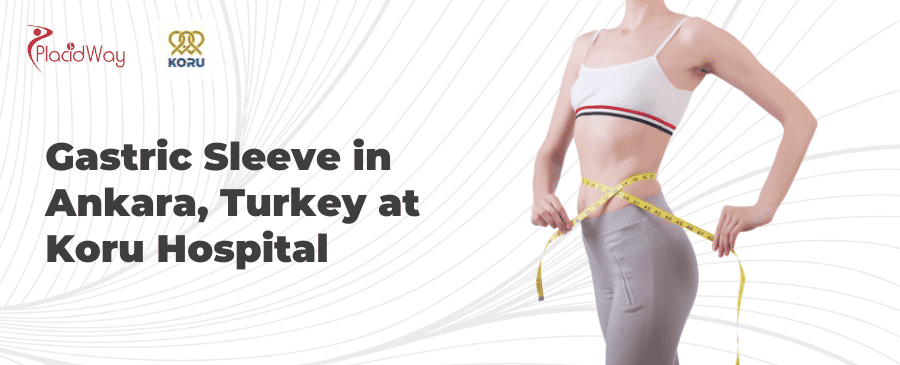 Discover the ideal solution for your weight loss journey with Koru Hospital's Gastric Sleeve Package, located in the beautiful city of Ankara, Turkey. This hospital is renowned for its advanced bariatric services, providing top-tier care and treatment to international patients. Koru's expert team of professionals, using state-of-the-art medical technology, tailor their Gastric Sleeve procedures to meet each patient's individual needs. Coupled with the world-class accommodations and post-operative care, Koru Hospital aims to make your medical travel experience as smooth, safe, and effective as possible.
What is Sleeve Gastrectomy Procedure?
Sleeve gastrectomy, also known as a gastric sleeve procedure, is a popular weight loss surgery that falls under the category of bariatric surgery. This surgery aids in weight loss by reducing the size of the stomach, which in turn restricts the amount of food the stomach can hold and helps individuals feel full sooner. It's a less complex surgery compared to other bariatric surgeries as it does not involve bypassing or rerouting the digestive system.
Here's a simplified step-by-step overview of the procedure:
Anesthesia: The surgery is performed under general anesthesia, which means the patient is asleep and feels no pain during the procedure.

Incisions: The surgeon makes a few small incisions in the abdomen. Through one of these incisions, a laparoscope (a thin tube with a tiny video camera attached) is inserted. The surgeon watches the video on the monitor to guide their movements during the procedure.

Stomach Reduction: About 80% of the stomach is removed, leaving behind a narrow, banana-shaped "sleeve" that can hold much less food.

Closure: The incisions are then closed with stitches or surgical staples. The procedure is typically performed using a laparoscopic approach, which means it's minimally invasive, reducing recovery time and lowering the risk of complications.
At Koru Hospital in Ankara, Turkey, we prioritize transparent pricing and strive to provide the most cost-effective and comprehensive gastric sleeve packages for our patients. The typical cost for a Gastric Sleeve procedure at Koru Hospital is around $3200 USD. Please note that these figures may vary based on individual factors such as patient's health condition, length of hospital stay, and additional treatments if required.
| Location | Cost in USD |
| --- | --- |
| Antalya, Turkey | $3200 |
| United Kingdom | $6950 |
| United States | $9950 |
At Koru Hospital in Ankara, Turkey, we provide comprehensive Gastric Sleeve packages that cover a wide range of services, aiming to provide an effortless medical travel experience for our patients.
Laparoscopic Gastric Sleeve: The price for this minimally invasive procedure starts from $3200. This approach has proven results with faster recovery times and less postoperative discomfort.
Robotic Gastric Sleeve Surgery: The cost for this advanced surgical procedure starts from $4800. Robotic surgery ensures increased precision, flexibility, and control during the procedure.
The cost for both packages includes:
Hospital Stay: The cost covers a 3-day hospital stay, where patients receive all necessary care and meal service during their recovery period.

Transfer Service: We provide airport-hospital transfer service to make your journey stress-free. You'll be welcomed at the airport and transported directly to our facility.

Medical Second Opinion: To ensure confidence in the treatment plan, we offer a second medical opinion from another one of our expert surgeons or specialists.

Visa Assistance: We provide assistance with the visa application process to help streamline your travel arrangements.

Language Support: Overcoming the language barrier is key to a comfortable medical journey. At Koru Hospital, we offer language support to ensure effective communication throughout your stay.
At Koru Hospital, we are dedicated to providing high-quality medical care with a personal touch, making your weight loss journey as comfortable and effective as possible.
At Koru Hospital, the safety and health of our patients are our utmost priorities. Therefore, a comprehensive pre-operative assessment is conducted before the Gastric Sleeve procedure to ensure the patient is an ideal candidate for surgery. This evaluation aims to identify any potential risks and helps to tailor the procedure to meet each patient's individual needs.
Medical History Review: The patient's complete medical history is evaluated to understand their overall health status. This includes a review of previous illnesses, surgeries, allergies, current medications, and family history of diseases.
Physical Examination: A thorough physical examination is conducted to assess the patient's overall health and fitness for surgery.
Laboratory Tests: These include routine blood tests, urine tests, and other specific tests based on the patient's health condition.

Nutritional Counseling: Before the surgery, patients meet with a registered dietitian to discuss dietary habits and learn about necessary changes in diet post-surgery.

Psychological Assessment: A psychological evaluation may be conducted to assess the patient's mental health status and readiness to commit to lifestyle changes post-surgery.
Cardiovascular Assessment: If needed, heart-related tests are conducted to ensure the patient's heart health is suitable for the procedure.
Respiratory Evaluation: Pulmonary function tests may be performed, especially if the patient has a history of respiratory disease or is at risk.
Radiological Tests: Imaging techniques such as Ultrasound, CT scan, or MRI may be required in certain cases to gain a detailed view of the stomach and surrounding structures.
Endoscopy: An upper GI endoscopy might be performed to examine the esophagus, stomach, and first part of the small intestine.

Anesthesia Evaluation: A pre-anesthetic check-up is conducted to determine the patient's fitness for anesthesia.
Choosing to undergo Sleeve Gastrectomy surgery at Koru Hospital in Ankara, Turkey, comes with a multitude of benefits. Here are some of the key advantages:
Expertise: Koru Hospital is renowned for its excellence in bariatric surgery. Our experienced and highly-skilled surgeons are leaders in their field, using advanced techniques to deliver successful outcomes.
State-of-the-Art Technology: We utilize the latest medical technology, including laparoscopic and robotic surgery, to ensure precision and the best possible results with the least invasive methods.
Individualized Care: Each patient's health and weight loss goals are unique. At Koru Hospital, we offer personalized treatment plans tailored to individual needs and conditions.
Affordable Cost: Compared to many Western countries, Turkey offers high-quality medical services at a significantly lower cost. Our Gastric Sleeve procedure is competitively priced without compromising on the quality of care.
All-Inclusive Packages: Our Gastric Sleeve package includes not just the surgery, but also pre-operative assessments, hospital stay, meals, post-operative follow-up care, and additional services like airport transfers, visa assistance, and language support.
International Standards: Koru Hospital meets international healthcare standards, ensuring our patients receive the highest level of care in a safe and comfortable environment.
Patient Support: We provide robust post-operative support, including nutritional counseling and regular follow-ups, to ensure patients are on the right track towards achieving their weight loss goals.

Touristic Opportunities: Ankara, Turkey's capital, is rich in history and culture. Patients can explore the city's attractions during their recovery period, making their medical travel a holistic experience.
Don't wait to start your transformative journey towards better health and improved quality of life. Discover the comprehensive, personalized, and affordable Gastric Sleeve packages at Koru Hospital in Ankara, Turkey. Connect with us at PlacidWay now and book your appointment to experience world-class healthcare service blended with warm Turkish hospitality. Your path to healthier living is just a click away.
Click the button below to see how you can get an Exclusive Sleeve Gastrectomy Procedure in Ankara Turkey at Koru Hospital!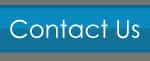 Related Experiences:
Gastric Sleeve Surgery in Turkey 2023
Gastric Sleeve in Izmir Turkey
Gastric Sleeve Surgery in Istanbul, Turkey
Choose Affordable Gastric Sleeve in India for Your Weight Loss
Gastric Sleeve in Latin America
Gastric Sleeve in Poland
---