CorpusRenew Clinic Gastric Sleeve Package in Antalya, Turkey
Package price starting from:
$2950
Treatment:
Obesity/Bariatric Surgery, Sleeve Gastrectomy
Location:
Yenikoy Mah. 74.Sok. No:53/B 07190, Antalya, Turkey, Turkey
Focus Area:
CorpusRenew Clinic | Gastric Sleeve Surgery | Gastrectomy Procedure | Obesity Surgeries
---
Gastric Sleeve Surgery in Antalya, Turkey at CorpusRenew Clinic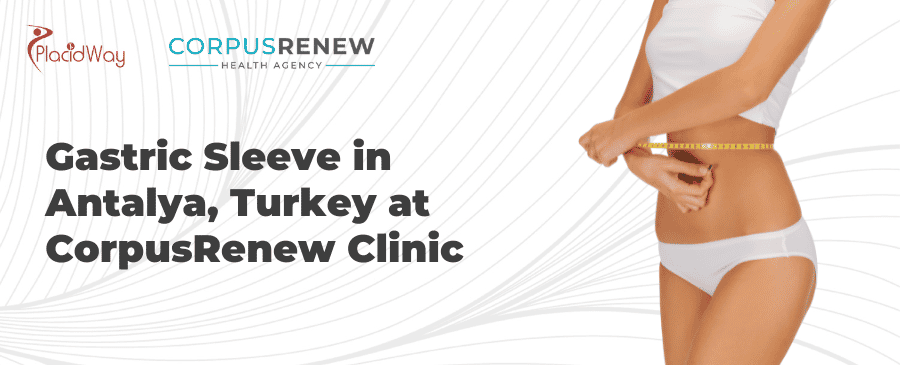 At the CorpusRenew Clinic located in the picturesque city of Antalya, Turkey, our Gastric Sleeve Package is tailored to provide an innovative, comprehensive, and personalized approach to weight loss. Harnessing state-of-the-art technology and highly experienced surgical expertise, our clinic offers transformative health solutions to individuals struggling with obesity. Nestled amidst the azure Mediterranean coast, the clinic itself provides a serene and healing atmosphere. We aim to facilitate a significant lifestyle change that extends beyond the immediate benefits of the surgery, promising our patients a renewed sense of health and vitality. With our Gastric Sleeve Package, our patients get more than a surgical procedure; they embark on a life-altering journey towards a healthier and happier future.
The CorpusRenew Clinic in Antalya, Turkey, provides a world-class, comprehensive Gastric Sleeve package at the unbeatable price of $2950. This cost includes all necessary pre-operative tests, the surgical procedure itself performed by our highly skilled surgical team, and post-operative care that includes follow-up visits and nutritional counseling. This price is remarkably affordable compared to the cost of similar procedures in other countries, and it has been carefully calculated to ensure our services are accessible to as many people as possible.
| Location | Cost in USD |
| --- | --- |
| Antalya, Turkey | $2950 |
| United Kingdom | $6950 |
| United States | $9950 |
It's worth noting that the cost can vary slightly depending on the individual's specific needs and circumstances. However, we pride ourselves on our transparency and commitment to affordability. We're more than happy to provide a detailed breakdown of costs upon request.
Inclusions
Pre-operative consultations with the surgeon.

Gastric sleeve surgery at CorpusRenew Clinic

Specified duration of hospital stay for post-operative care.

Essential medications during the hospital stay.

Post-operative follow-up consultations.
Exclusions
Travel expenses such as airfare or accommodation.

Extended hospital stay beyond the specified duration.

Additional medical procedures or treatments.

Costs associated with complications or unforeseen events during the treatment.

Personal expenses like meals, additional medications, or non-medical services.
Gastric Sleeve Pre-operative Assessment at CorpusRenew Clinic:
Comprehensive medical evaluation.

Routine blood tests.

Imaging tests like an abdominal ultrasound or gastroscopy.

Nutritional assessment.

Psychological evaluation.
Exclusive Sleeve Gastrectomy Procedure Details:
Under a Sleeve Gastrectomy Procedure the surgeon will remove approximately seventy percent of the stomach laparoscopically, and the stomach will take the shape of a sleeve or tube.
This procedure is the fastest, least invasive weight loss solution available to the medical world today.
Gastric Sleeve is also a permanent obesity surgery, so the risk of regaining weight is limited.
Most patients that undergo this procedure lose from 65 to 95% of their excess body weight over a twelve month period.
This obesity procedure will also eliminate the specific portion of the stomach that produces hormones which stimulate hunger. It is due to these hormones that you feel hungry and you will feel significantly less hungry after the surgery. No other surgery in the world can do this!
Yet be advised that this procedure is irreversible!
Stomach volume is reduced, but it will function normally and food may be consumed in smaller amounts

Eliminates the portion of the stomach that produces the hunger stimulating hormones

Minimizes the chance of ulcer

Very effective procedure with long-lasting effects
Choosing CorpusRenew Clinic for Gastric Sleeve surgery in Antalya, Turkey, offers several benefits to patients:
Choosing CorpusRenew Clinic for your Gastric Sleeve surgery means choosing a holistic, patient-focused, and high-quality healthcare experience.
Take the first step towards your health transformation journey today. Book your appointment for the Gastric Sleeve procedure at CorpusRenew Clinic in Antalya, Turkey, through PlacidWay - your trusted partner in healthcare. Enjoy the blend of top-notch medical services, serene healing environment, and the beautiful Mediterranean coast. Don't delay the opportunity to reclaim your health and vitality. Click here to schedule your appointment now!
Click the button below to see how you can get an Exclusive Sleeve Gastrectomy Procedure in Turkey at CorpusRenew Clinic!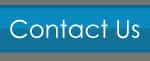 Related Experiences:
Gastric Sleeve Surgery in Turkey 2023
Gastric Sleeve in Izmir Turkey
Gastric Sleeve Surgery in Istanbul, Turkey
Choose Affordable Gastric Sleeve in India for Your Weight Loss
Gastric Sleeve in Latin America
Gastric Sleeve in Poland
---