Dental Crowns in Croatia - Your Solution to Damaged Teeth
Why Choose Dental Crowns in Croatia?
Looking for safe dental work for your missing or damaged teeth? Then start considering Dental Crowns in Croatia. More international patients visit Croatia for cheap but quality dental care and find it very attractive.
In this guide, you will explore the best dental clinics, dentists, and places to visit in wonderful Croatia. Keep reading to learn more!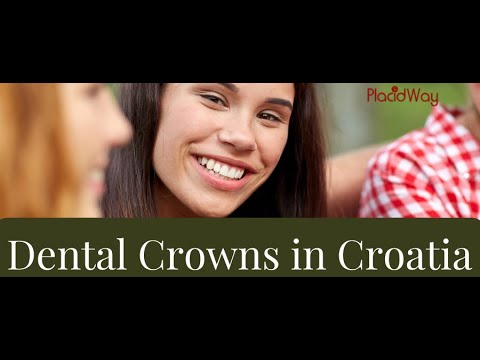 ---
Affordable Packages for Dental Crowns in Croatia
There are affordable dental crown packages in Croatia at the price of $300. These packages are a practical option you can choose because of their inclusions that can fit comfortably into your trip and budget.
You will find below our offer of the most popular dental crown packages.
---
Cost of Dental Crowns in Croatia
When we compare the costs between Croatia and more developed countries, crowns are up to 70% less expensive in this small, but charming country. In Croatia you'd pay around $300 per teeth crown, while in Germany $800, and in America crowns are over $1,750.
Check out the cost comparison table to see the prices in different countries.
Dental Crowns Centers Cost Comparison in Croatia
| Provider | Procedure | Price |
| --- | --- | --- |
| Dentivo | Dental Crowns, Dentistry | $254 |
| B.Dent | Dental Crowns, Dentistry | $302 |
| Dentech Dental Centar | Dental Crowns, Dentistry | $310 |
Dental Crowns Cost Comparison in Croatia

| Country | Procedure | Price |
| --- | --- | --- |
| Spain | Dental Crowns, Dentistry | $500 |
| Germany | Dental Crowns, Dentistry | $800 |
| United Kingdom | Dental Crowns, Dentistry | $850 |
| Switzerland | Dental Crowns, Dentistry | $1450 |
| United States | Dental Crowns, Dentistry | $1750 |
---
Top 4 Dental Clinics in Croatia for Crowns
If you're coming for the first time to Croatia for dental work, you want to make sure that the clinic works by the latest standards. This means that they have quality equipment and materials for crowns, as well as that they regularly maintain hygiene.
Fortunately, the clinics we recommend can be compared to clinics in Western countries in terms of quality.
Top Center
Croatia Dental Care, located in Split, Croatia, offers local and international patients cutting edge technology, highly professional team of experts and excellent dental treatments and procedures. The clinic will impress at first sight with its luxurious and modern equipment, and highly sophisticated technology and materials. The dental experts working at Croatia Dental Care are dedicated to their profession and really know how to make this experience a pleasant one.
Top Center
Dentivo, located in Matulji, Croatia, is a dental surgery center, with its own dental laboratory, equipped with the latest technology and following the global trends in the field of dental diagnostics and therapy. We use the best materials from famous international brands by following the latest developments and advances
Top Center
Dentech is a reputable hospital in Split, Croatia. The experienced medical team provides high-quality services for Dental Implants, Dental Veneers, Dental Bridges, Dental Crowns, and Dentures.
---
Videos about Dental Crowns in Croatia
Do you love watching videos? Because we have prepared our top 3 videos that explain the best dentists and popular dental crown packages in Croatia. Watch them below.
---
Dental Work in Croatia Reviews From Real Patients
How did other patients experience dental work in Croatia? What are their stories? Let's read some of the helpful reviews below to know what to expect from the trip.
---
Most Asked Questions about Dental Crowns in Croatia
Do you have questions such as Who are the best dentists and clinics in Croatia, and How much do dental crowns cost in Croatia? Because we already have the answers that can help you learn more about the dental crown procedure and Croatia as a country. Check them out!
Who Are the Best Dentists in Croatia?
Show More
A dentist's aim is to improve the patient's life quality by treating and preventing oral disorders. A dental specialist performs several main duties in order to maintain oral health. A good specialist devotes time to helping patients by Educating the patient, Diagnosing dental diseases (such as gum disease, tooth disease, and oral cancer), Restoring decayed or damaged teeth and gum, Improving teeth function and appearance, Replacing lost teeth, Performing a variety of surgical procedures, Providing orthodontic treatment. Dentistry has a specific specialty, which requires further training. Some of the main specialties are: Endodontics, Orthodontics, Periodontics, Prosthodontics and Pediatric dentistry. Croatian dentists are known to be excellent specialists, highly trained and with a good understanding of the patient's needs. Societies and Associations your dentist should belong to: Croatian Dental Chamber Croatian Society for Dental Implantology Croatian Nobel Biocare team WomenDentistsWorldwide Best Dentists in Croatia: Dr. Tamara Kovacevic Miksic | Smile Studio | Rijeka, Croatia Dr. Tamara Kovacevic Miksic is an Esthetic Dentistry Specialist and Prosthodontist. She graduated dentistry from the School of Medicine (University of Rijeka) with the highest grades. She speaks Croatiant, English and Italian and, in order to provide top notch dental services for her patients, she regularly attends educational seminars.     Dr. Damir Miksic | Smile Studio | Rijeka, Croatia Dr. Damir Miksic is an Implantology specialist, educated in Croatia and abroad (Milan, Vienna etc.). He speaks Croatian, English, Italian and German. He owns the licenses for implanting Astra and Nobel Biocare systems and writes articles on dental matters.     Dr. Silvio Ferreri | Smile Studio | Rijeka, Croatia Dr. Silvio Ferreri is specialized in Orthodontics and speaks Croatian, English and Italian. He has an extended professional experience and visits regularly various education centres in United States and Europe. He has written and published numerous articles in science magazines and lectures at dental symposiums.     Dr. Miljena Mia Girotto| Smile Studio | Rijeka, Croatia Dr. Miljena Mia Girotto is a Periodontologist and Implantologist and speaks Croatian, English, Italian and German. She was educated in Croatia (School of Medicine, University of Rijeka) and United States (UCLA). She attends international symposiums and is an editor for a patient-oriented stomatological magazine entitled Smile.     Dr. Ljilja Pantalon | Pantalon Dental Practice | Zadar, Croatia Dr. Ljilja Pantalon has extended working experience. Plus, she is continuously interested in receiving professional education and training. She graduated from the Faculty of Dentistry in Zagreb, worked as a military practitioner and left the army ranked as a Captain First Class Croatian Army. She started her private practice afterward.      Important Questions to Ask Your Dentist 1. Are you certified? 2. May I know what your qualifications are? 3. Are you a member of any association or society? 4. How many years of experience do you have? How often have you performed this procedure? 5. Did you undergo training in this procedure? 6. What are the advantages and disadvantages of the procedure? What about the risks and complications? 7. Where will the procedure be performed? 8. What if something goes wrong during or after the procedure? 9. What does the recovery consist of? 10.  What if I am not happy with the results?    
How Much do Dental Crowns Cost in Croatia?
Show More
The cost of dental crowns can often be a source of stress and anxiety for those in need of this type of dental procedure. However, in Croatia, there is some comfort to be found in the relatively affordable prices of dental crowns compared to other countries. While the cost may still be a concern for some, it is important to keep in mind that investing in dental crowns can lead to a lifetime of improved oral health and confidence in one's smile. With prices ranging from $300 USD to $500 USD, dental crowns in Croatia are a cost-effective solution for those seeking to restore their oral health and enhance their smile. Factors that Affect Price of Dental Crowns in Croatia The cost of dental crowns in Croatia can be influenced by a variety of factors, including the type of material used, the location of the dentist, and the complexity of the procedure. For example, porcelain or ceramic crowns tend to be more expensive than other materials, while dentists in larger cities may charge more due to higher overhead costs. Additionally, more complex procedures, such as those involving dental implants or extensive tooth preparation, can also drive up the cost of dental crowns. It is important to understand these factors and discuss them with your dentist in order to get a clear idea of what to expect in terms of cost. Benefits of Getting Dental Crowns in Croatia The benefits of getting dental crowns in Croatia go beyond simply restoring the appearance of damaged or decayed teeth. With a dental crown, individuals can also expect improved oral health, a stronger bite, and a boost in self-confidence. Dental crowns can also prevent the need for more extensive and costly dental procedures down the line. By choosing to invest in dental crowns, individuals in Croatia can enjoy a lifetime of improved oral health and a more beautiful, confident smile. A dentist will offer you a teeth crown to help you with the following: Protect a weak tooth from breaking, Hold together parts of a tooth, Restore a broken tooth, Support a tooth with a large filling when there are not a lot of teeth left, Cover a dental implant or make cosmetic modifications. Popular Dental Crowns Options Available in Croatia Croatia offers a wide range of options for those seeking dental crowns, including materials such as porcelain, ceramic, zirconia, and metal alloys. Each material has its own unique benefits and drawbacks, and it is important to discuss the options with your dentist to determine which material is best for you. Some popular options in Croatia include porcelain or ceramic crowns for a natural, aesthetically pleasing look, and zirconia crowns for their durability and strength. Whatever your needs and preferences, there is sure to be a dental crown option available in Croatia that is perfect for you. Types of Dental Crowns Stainless steel Metals (gold alloy, other alloys - palladium, nickel or chromium) Porcelain-fused-to-metal All-resin All-ceramic or all-porcelain Temporary crowns (are made in the dentist's office) Permanent crowns (are made in a dental laboratory) Zirconia or milled crown Why Choose Dental Crowns in Croatia? Dental crowns are a popular choice for dental tourists in Croatia. Not only are they much less expensive than in developed countries, but the quality of care is also excellent. Dental crowns are used to restore damaged or misshapen teeth, and they can also be used for cosmetic purposes. The procedure is relatively simple and can be completed in just one or two visits. Once the crown is in place, it will provide years of trouble-free use. If you are considering dental crowns, Croatia should definitely be at the top of your list. You can expect to save a significant amount of money, and you'll be able to enjoy the beautiful scenery and amazing food while you're there. Are you tired of living with damaged or decayed teeth and feeling self-conscious about your smile? It's time to take control of your oral health and improve your confidence with dental crowns. With affordable prices and a wide range of options, Croatia is the perfect destination for your dental crowns procedure. At PlacidWay, we understand the importance of a healthy and beautiful smile, and we are dedicated to helping you find the best dental solutions for your needs. Don't wait any longer, take the first step towards a brighter future with PlacidWay. Contact us today to learn more! If you want to know more about Dental Crowns cost in Croatia click the contact us button below.
Which are the Best Dental Crowns clinics in Zagreb, Croatia?
Show More
There are many modern Dental Crowns clinics in Zagreb, Croatia that you can choose from. If you plan to have Dental Crowns in Zagreb, Croatia then you have made one of the best choices. Most of them are also offering packages for their international patients, which include besides the Dental Crowns, transportation from the airport and accommodation services. This means less stress for you and more focus on the recovery process. You will not have to worry about waiting lists, the lack of insurance or high costs. You will be amazed of the quality and professionalism of dental care services offered in the top dental clinics in Zagreb, Croatia. All the procedures are performed by highly trained dentists with the latest medical equipment and highest safety standards. Zagreb, Croatia is renowned for its modern Dental Crowns dental tourism clinics. That is why the Zagreb, Croatia? has been attracting an increasing number of medical tourists who come here to take advantage of these great services and get the perfect smile they have always dreamed of. Croatia has emerged as one of the best destinations for patients looking for Dental Crowns treatments. There are several questions that you can ask the clinic, which will help you make your choice. What accreditations, both national and international, does the dental clinic have? Does the medical staff speak English (or my language)? Do you have your own dental laboratory? If not, what are the dental laboratories you work with and why? How many years of experience do you have performing Dentistry? How often have you performed Dental Crowns? Can I speak to any former patients from my country to find out about their experience at your clinic? Find out more about the top Dental Crowns clinics in Zagreb, Croatia! Contact us and choose the option that's best for you!
---
Best Dentists in Croatia for Crowns
Best dentists in Croatia are trained in prestigious western institutions and have many years of experience in dental crown treatment. They are also board-certified which means that they work by the latest standards in dentistry.
The dentists in Croatia take care of the patient individual needs and work hard to perform the best dental care for a patient. For other information about Croatia dentists, contact our PlacidWay team.
---
Visit Croatia for Crowns & Also Explore Top Places
Coming for the first time to Croatia? Then prepare to experience a unique vacation. Croatia is rich in cultural, historical, and natural environment and will enchant you with its beauty.
Here are the top places you can visit in amazing Croatia during your dental trip:
The vibrant old town of Split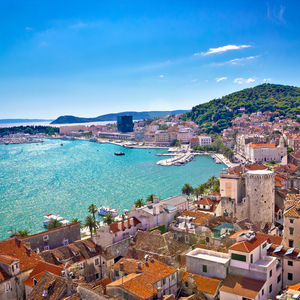 Waterfalls in Plitvice Lakes National Park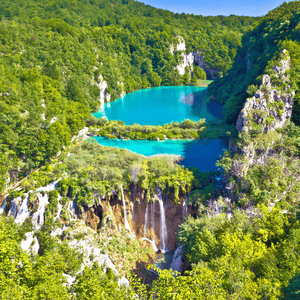 Zagreb - The Capital of Croatia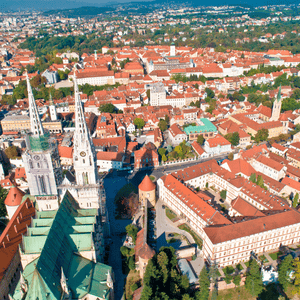 ---
Change the Way You Smile with Dental Crowns in Croatia!
Are you excited about going to Croatia for affordable and high-quality dental crowns? In this guide, you have found your clinic, dentist, and package that suits your budget and oral health needs.
Our PlacidWay team will help you prepare for your dental trip to Croatia, so contact us today and get your free quote!
---