Calf Implants in Thailand
Why Consider Calf Enhancement in Thailand?
If you are dissatisfied with the shape or proportion of your calves, consider having Calf Implants in Thailand. These silicone-made products provide more fullness to the calves in the absence of defined muscles.
International patients visit Thailand to get high-quality cosmetic surgery and enjoy spectacular Thai wonders. Here is what we suggest:
Clinic: Bangkok Plastic Surgery
Procedure: Calf Enhancement
Package Price: $4,500
Cost in Thailand Clinics: From $2,000
Cost in Other Countries: From $5,100
Top Tourist Attractions: Mu Cang Chai Yen Bai, Sky lanterns in Bangkok, Ayutthaya Historical Park, Phi Phi island, etc.
---
All-Inclusive Package for Calf Implants in Thailand
Want to save over 50% of your money and enjoy all the benefits of the clinic? Therefore, the best option is to choose an all-inclusive calf implant package at a top clinic in Thailand. The package price is $4,500, which depends on the inclusions and doctor experience.
Check out our package deal below and contact us when you're ready to book your trip to Thailand for calf implant surgery.
Bangkok Plastic Surgery Clinic offers a cost-effective package for Calf Implants in Bangkok, Thaila
---
Cost of Calf Implants in Thailand
Calf implants cost in Thailand starts from $2,000. The cost of calf enhancement surgery in more developed countries is over 50% more expensive. For example, in Australia calf implants are over $8,360, in the UK above $5,100, and in US $7,500 and higher.
Therefore, you will indulge in money-saving and a holiday before the procedure in amazing Thailand. Take a look at our cost comparison table for more details:
Calf Implants Cost Comparison in Thailand

| Country | Procedure | Price |
| --- | --- | --- |
| Australia | Calf Implants, Cosmetic/Plastic Surgery | $8363 |
| Thailand | Calf Implants, Cosmetic/Plastic Surgery | $2019 |
| United Kingdom | Calf Implants, Cosmetic/Plastic Surgery | $5147 |
| United States | Calf Implants, Cosmetic/Plastic Surgery | $7500 |
---
Cosmetic Surgery Centers in Thailand
Best clinics for Calf Implants in Thailand offer a wide range of cosmetic procedures for local and foreign patients. These accredited clinics employ only highly skilled plastic surgeon specialists and a professional medical team.
Patients from Australia and North America visit Thai clinics for top-notch medical services at more reasonable prices than at home. We will show you some of the best plastic surgery clinics in Thailand where you can have safe and effective calf augmentation.
---
Cosmetic Surgery in Thailand Reviews
---
Best Calf Implants Surgeon in Thailand
Worried if you'll find the right doctor for your calf implant procedure in Thailand? Don't be because our PlacidWay team provides the list of best calf implant doctors in Thailand.
We have the information about their credentials, experience, and former patients' reviews. Therefore, by reading some of the profiles below, you'll get an informed decision regarding your cosmetic surgery needs.
Skillful plastic surgeons in Thailand's top clinics will help you get the desired calves' appearance and size.
---
Visit Thailand for Calf Augmentation & Also Experience Thai Beauty and Charm!
When you think of Thailand, you conjure images of exotic beaches, tropical jungles and extreme wildlife. But Thailand is more than that. During your plastic surgery stay, you'll have time to explore its many wonders and indulge in Thai food, scenery, culture, and vibrant nightlife.
We recommend visiting the following places: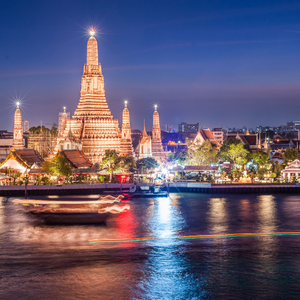 Wat Arun Temple in Bangkok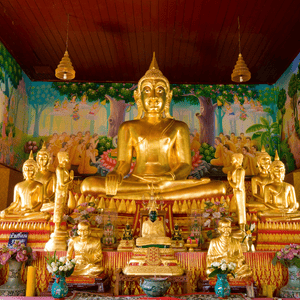 Ayutthaya Historical Park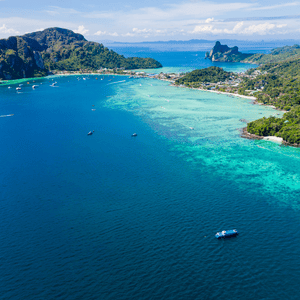 Phi Phi Island in Krabi province
---
Book Consultation for Calf Implants in Thailand!
Enhance the appearance of the calf area of the lower leg with Calf Implants in Thailand! Explore Thai culture, food, and top tourist spots while saving over 50% on calf enhancement surgery in Thailand.
Get in touch with our team to start preparing for the trip!
---