Gastric Balloon in Turkey
Why Go to Turkey for Intragastric Balloon?
Gastric Balloon in Turkey is a popular option for overweight people. Not only that you can lose a significant amount of weight, but you also can save on surgery, accommodation, and travel costs.
Turkey has numerous bariatric centers that boast professional medical staff, high-quality care, and advanced facilities.
For American and UK patients, Turkey is a more practical choice and offers a wide range of attractions you can explore before the procedure. 
Here is what we recommend:
Clinic: Group Florence Nightingale Hospitals
Doctor: Assoc. Prof. Dr Hasan Erdem
Procedure: Gastric Balloon
Cost in Turkey: $2,700
Cost in Other Countries: From $5,500
Top Tourist Attractions: Aya Sofia Mosque in Istanbul, the Mediterranean coast in Antalya, Izmir, and others.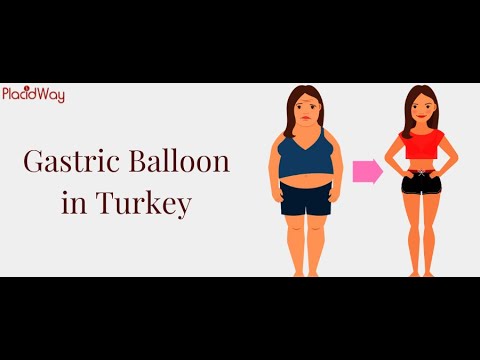 ---
Cost of Gastric Balloon in Turkey
The most significant factor for patients from western countries who choose Turkey obesity surgery is the price. Our table below shows that the average cost of a gastric balloon in Turkey is $2,700. At the same time, this procedure cost over $8,000 in the USA and $5,500 in the UK.
If you have a budget limit you don't want to exceed, then Turkey is a more practical option for your obesity procedure. You'll also have the opportunity to indulge in Turkey's top tourist sites before the surgery.
Gastric Balloon Centers Cost Comparison in Turkey
| Provider | Procedure | Price |
| --- | --- | --- |
| Optimed International Hospital | Gastric Balloon, Obesity/Bariatric Surgery | $2500 |
| Group Florence Nightingale Hospitals | Gastric Balloon, Obesity/Bariatric Surgery | $3000 |
Gastric Balloon Cost Comparison in Turkey

| Country | Procedure | Price |
| --- | --- | --- |
| Turkey | Gastric Balloon, Obesity/Bariatric Surgery | $2700 |
| United States | Gastric Balloon, Obesity/Bariatric Surgery | $8000 |
| United Kingdom | Gastric Balloon, Obesity/Bariatric Surgery | $5500 |
---
Reputable Bariatric Centers in Turkey for IGB
Are you wondering which clinics and hospitals are available for bariatric procedures in Turkey? You can be sure you will have quality and safe surgery at world-class bariatric centers in Turkey. Because we are partners with reputable centers that give their patients excellent results.
Below are the profiles of the 6 best bariatric clinics in Turkey. See what they have to offer you as a patient.
---
Video Testimonials about Weight Loss Surgery in Turkey
Looking for actual patient testimonials after getting WLS in Turkey? You are at the right place! We have selected a few exciting patient stories you can watch in the following videos.
---
Bariatric Surgery in Turkey Reviews
---
FAQs about Stomach Balloon in Turkey
In this section, you can find out more about the cost and clinics for a gastric balloon in various Turkish cities. We have gathered some interesting information and created answers to your frequent questions.
---
Weight Loss Surgeons in Turkey for IGB
Turkish doctors are professionals in their field and regularly attend medical conferences and training abroad. Their extensive experience, dedication to work, and compassionate personality will help you relax and feel safe during the surgery.
PlacidWay will help you connect with your Turkish surgeon before the trip to discuss your options and whether you're eligible for the gastric balloon. Let us introduce you to top 5 bariatric surgeons in Turkey:
---
Visit Turkey for Stomach Balloon and Also Explore Istanbul, Izmir & Antalya
Millions of medical tourists visit Turkey for high-quality care and an unwinding getaway. Turkey is well connected to major cities worldwide by land and air.
Our providers clinics are located in the three most beautiful Turkish cities. Here is what you can explore in each of them:
Antalya is referred to as a summer holiday region. It has beautiful beaches on the Mediterranean coast, stunning scenery, and vibrant nightlife.
Izmir is another famous medical tourism city. The exquisite combination of an old and new culture is attractive to tourists.
Istanbul is the largest city in Turkey and is visited by millions of tourists every year. Aya Sofia and Blue Mosque, Bosphorus strait, and Topkapi Palace are just a few of many other places you can visit while here for bariatric surgery.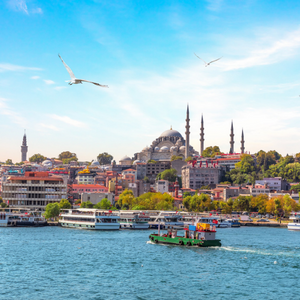 Aya Sofia & Bosphorus strait, Istanbul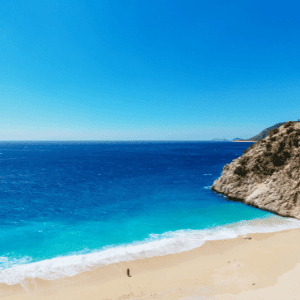 Mediterranean Sea, Antalya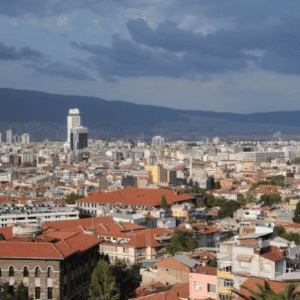 Izmir
---
Book Your Consultation Today for Gastric Balloon in Turkey!
Save up to 70% of the money, enjoy an inclusive getaway, and receive an effective Gastric Balloon in Turkey because you deserve this opportunity!
Our PlacidWay team is available 24/7 for all your questions. Don't hesitate to contact us to get your free price estimate!
---