The Ultimate Guide to Choosing Dental Implants in Mexico
Why Choose Dental Implants in Mexico?
As an American self-pay patient, you have a hard time deciding to get dental implants. Have you considered getting Dental Implants in Mexico? It's close and more affordable than in the USA.
We created this ultimate guide to give you the best information about dental work in Mexico. You'll learn about the costs, top dental clinics and dentists, and Mexico as a hot tourist spot. So, let's begin!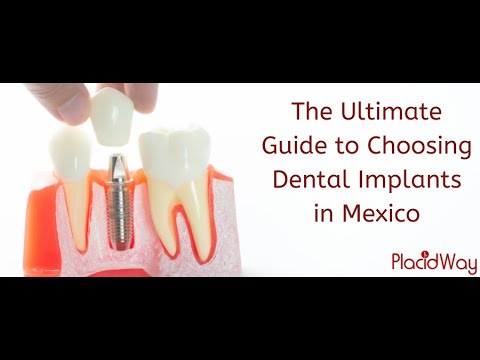 ---
Choose Budget-Friendly Dental Implants Packages in Mexico
Want to know if there are low-cost packages that offer high-quality dental implants in Mexico? The answer is - yes! You can choose from different types of packages that cost between $470 and $1,350 for a single implant in Mexico.
The cost is up to 70% lower in Mexico than in America or Canada and the quality is the same. In the next section, we compare the prices of dental implants between Mexico and other countries.
---
Get Affordable Dental Implants in Mexico - Cost Comparison
You will certainly get affordable dental implants in Mexico with an average price of $850. This is great because you'll save some money on other important things. For example, in the USA you'll need to pay $2,800 per tooth implant which is 60% - 70% more than in Mexico.
Let's have a look at the table below to compare the costs.
Dental Implants Centers Cost Comparison in Mexico
| Provider | Procedure | Price |
| --- | --- | --- |
| Dentaris Cancun Riviera Maya Dentistry | Dental Implants, Dentistry | $890 |
| Dental Solutions Los Algodones | Dental Implants, Dentistry | $750 |
| Dental Brush Tijuana | Dental Implants, Dentistry | $1650 |
| Marietta Dental Solutions | Dental Implants, Dentistry | $780 |
| NEO Dental Group | Dental Implants, Dentistry | $1045 |
Dental Implants Cost Comparison in Mexico

| Country | Procedure | Price |
| --- | --- | --- |
| Canada | Dental Implants, Dentistry | $3000 |
| Mexico | Dental Implants, Dentistry | $1689 |
| United States | Dental Implants, Dentistry | $3500 |
---
Visit World-Class Dental Clinics in Mexico
American and Canadian patients visit Mexico to get high-quality dental treatment. We will show you why Mexico is among the top tourist countries for dental work.
When you visit dental clinics in Mexico, you'll see they don't differ from the clinics in America. The reasons for that are:
Work by A.D.A standards to give you the effective final result,
Board-certified dentists provide painless and safe dental treatment at a high success rate,
The medical staff speaks English and approaches each patient with care,
Use top-notch technology and materials for dental implants such as Nobel Biocare and Straumann,
Explore historic and tropical Mexico places during your stay for dental care!
---
Watch Dental Travel Video Guides to Mexico
Take some time to watch these videos that explain more about your preferred trip to Mexico. We will guide you to the cost, dental tourism, trip planning, and patients testimonials.
---
Read Past Patient Success Stories After Dental Implants in Mexico
There's no good dental work without patients' success stories. In this section, you have a chance to read some of them and learn from their experience.
---
Study The Answers on Dental Implants Cost and Mexico Safety
Is Mexico safe for dental work and how to choose the best dentists across US-Mexico border? These are just a few of many questions patients ask before coming to Mexico.
That's why we covered this section with answers you can study.
---
Meet Top Dentists in Mexico
Dentists in Mexico work hard to provide you with the best dental treatment. They are dedicated to making you feel comfortable and stress-free during the treatment.
Their credentials include the following:
Board-certified dentist
Continuous training abroad
Communicate in English with international patients
Have over five years of experience
Provide follow-up after treatment.
For the best experience, we advise you to discuss any concerns you may have with your dentist beforehand. Ask him for a video consultation to better prepare for the trip.
---
Relax After Dental Work in Colorful Mexico!
Endless sunshine, stunning nature, beautiful sandy beaches, and rich cultural heritage make Mexico a favorite destination for tourists.
Coming to Mexico for dental work will be complemented by visiting some of the top tourist attractions such as:
Cancún and the Mayan Riviera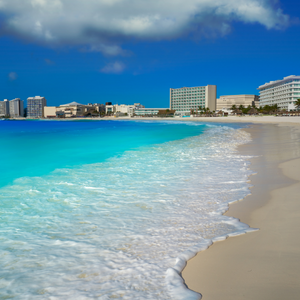 Chichén Itzá - The Mayan Metropolis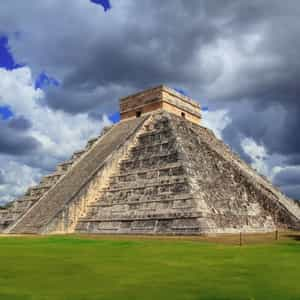 Mexico City's Historic Center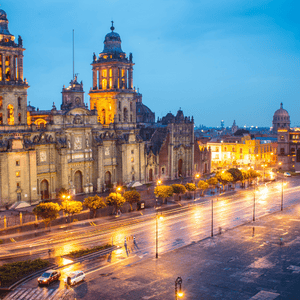 ---
Return Home with a New Smile and Experience after Dental Trip to Mexico!
Imagine returning home with a new smile and joyful experience you got from a dental trip to Mexico. Now it is possible with dental implants in Mexico.
You have most of the answers in this ultimate guide on dental implants in Mexico. For further guidance, please contact our friendly PlacidWay team!
---