Full Mouth Dental Implants in Turkey - Affordable and Safe
Why Choose Full Mouth Dental Implants in Turkey?
If you currently wear full dentures or facing complete tooth loss, full mouth restoration is a more practical option. Today we will guide you to choosing Full Mouth Dental Implants in Turkey at an affordable price.
You will learn why dental implants are affordable in Turkey, and what clinics and dentists Turkey has for your most convenient dental treatment.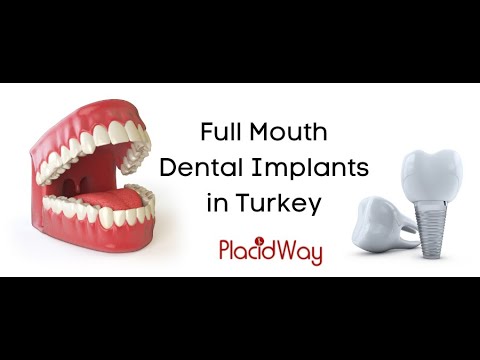 ---
Cost of Full Mouth Implants in Turkey at $4,000!
Pricings for dental implants in Turkey are significantly lower than in other developed countries. You can save more than 70% of your money by coming to Turkey for dental work. In the table below, you will see the costs of full mouth implants in the USA starting at $40,000 while in the UK $35,000 on average.
The cost depends on the clinic, your oral health, and the teeth material you prefer.
Full Mouth Restoration Cost Comparison in Turkey

| Country | Procedure | Price |
| --- | --- | --- |
| United States | Full Mouth Restoration, Dentistry | $40000 |
| Canada | Full Mouth Restoration, Dentistry | $45000 |
| United Kingdom | Full Mouth Restoration, Dentistry | $35000 |
| Turkey | Full Mouth Restoration, Dentistry | $4000 |
---
Innovative Dental Clinics in Turkey for Mouth Restoration
Looking for the perfect clinic for your dental work abroad can be difficult. But with the help of our PlacidWay team, it is easier to choose because we offer different clinics that provide high-quality dental work.
You'll have the chance to meet these clinics by checking their profiles below. And you will notice that the clinics are well-equipped with the latest technology, pleasant environment, and safe materials for your high satisfaction.
---
Discover Videos about Full Mouth Restoration in Turkey and Other Dental Work
What kind of treatment do dental clinics provide in Turkey? And what do other patients say about their experience after dental treatment? Let's find out in the videos below.
---
Dental Implants in Turkey Reviews
Patients who have already been to Turkey for full-mouth restoration, bring home their amazing experience. Below you can read their success stories after dental implants in Turkey.
---
Best Implants Dentists in Turkey
Experienced dentists in Turkey are highly qualified in cosmetic dentistry procedures. They speak English so you will be able to communicate freely during your consultation and treatment.
The clinic staff prides itself on being able to offer fantastic customer service and lasting results for their patients. Meet our list of top dentists in Turkey and their profiles below.
---
Visit Turkey for Full Mouth Restoration & Also Explore Unique Culture, Food, and Places!
Turkey is an amazing country offering various things for everyone's taste. Once you come here you will not resist its traditional food, hand-made souvenirs, and breathtaking scenery.
Let's explore Turkey together!
Beach in Bodrum - Popular Tourist Resort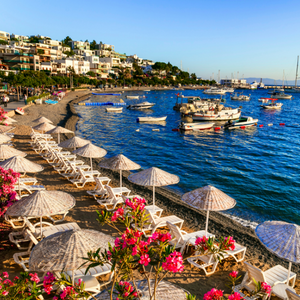 Antalya - Breathtaking Summer Resort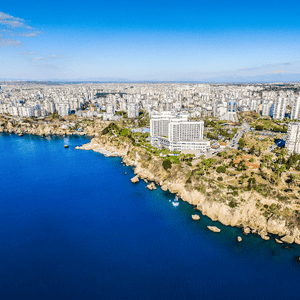 Istanbul - Explore the City on a Bosphorus Cruise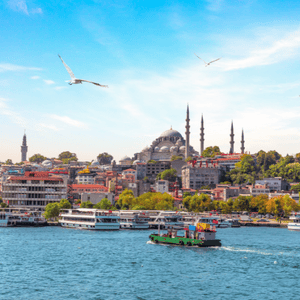 Colorful Street in Izmir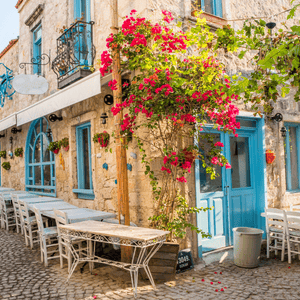 ---
Book Consultation for Full Mouth Dental Implants in Turkey!
Full mouth restoration in Turkey is a cost-effective choice for your dental health and care. You will be able to smile confidently again after dental treatment in Turkey.
Don't hesitate to ask our PlacidWay team for help and guidance during your trip preparation. We are here to help!
---