WestDent Clinic Turkey
Best Dental Clinic in Izmir Turkey for Smile Design
OSMANGAZI MAHALLESI YAVUZ CADDESI NO 310 BAYRAKLI IZMIR, Izmir 35535, Turkey

Focus Area:

WestDental Clinic | Izmir Turkey | Dental Implants | Smile Restoration | Dental Veneers | Root Canal treatment | Maxillofacial Surgery | All on 4 Dental Implants | All on 6 Dental Implants | E-max Crowns
WestDent Clinic Turkey Profile Overview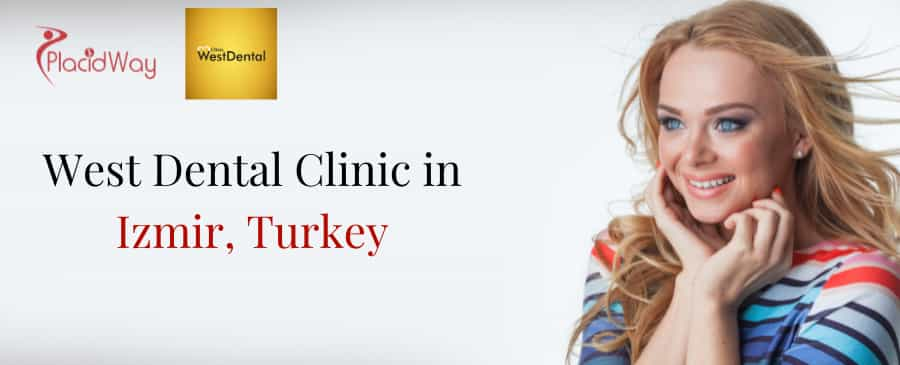 Managed by professional staff, WEST DENTAL CLINIC TURKEY in Izmir is an outstanding facility where patients from all over the world go to receive oral health treatments at affordable costs. Our dental clinic in Izmir, Turkey, is equipped with modern technologies and is open every day of the week until 23.00 with expert dentist staff in all branches.
We provide a wide range of dental health services, including dental implants, all-on-four implants, surgical dental treatments, gum surgeries, whitening, smile design, leaf porcelain (lamina), orthodontic treatments, pediatric dental health, and dental aesthetics. Our primary goal is to present it properly and to ensure patient satisfaction.
The clinic operates by the International Organization for Standardization (ISO) including:
ISO 14001:2015 THE ENVIRONMENT SYSTEM

ISO 9001:2015 THE QUALİTY MANAGEMENT SYSTEM

ISO 10002:2018 CUSTOMER SATISFACTION MANAGEMENT SYSTEM

ISO 45001:2018 OCCUPATIONAL HEALTH AND SAFETY MANAGEMENT SYSTEM
Watch video about West Dental Clinic below to learn more:
Benefits of WEST DENTAL CLINIC TURKEY
Experienced team that helps you restore your smile

Comprehensive treatments for the whole family

Dental Implant procedure with a lifetime guarantee

24/7 Dental Service for all patient's needs and questions

Free Transfer Service

Affordable, comprehensive dental packages for a convenient medical trip
FAQs about Dental Care in Izmir Turkey
Q: Why should you choose West Dental Health?
We use cutting-edge technology and have laboratories with standards that meet our requirements. We use the highest quality material, regardless of cost, to achieve a healthy, long-lasting, aesthetically pleasing result while protecting your dental structure. In a nutshell, we are a clinic that provides comprehensive, high-quality, and affordable dental care under one roof for all of your dental needs.
Q: Do you offer a guarantee?
The implant brands guarantee the implants we use for life. Every procedure we perform is backed by a satisfaction guarantee.
Q: Is general anesthesia available at your clinic?
Our clinic provides general anesthesia depending on the patient's suitability and necessity.
Q: What are your clinic's hygiene policies?
Every surface in our clinic, including the dental chair, is regularly decontaminated. Each patient's tools are sterilized. Staff members wash their hands and wear new gloves for each patient. Furthermore, our clinic follows every COVID-19 measure recommended by the Ministry of Health and WHO.
Book Your Consultation for Dental Work in Izmir, Turkey at WEST DENTAL CLINIC TURKEY
Get a new, beautiful smile with outstanding dental care in Izmir at the well-established WEST DENTAL CLINIC TURKEY. Professional dentists will help you achieve the desired smile goals. Contact our Customer Care team today for more information about the dental treatment you need and to schedule a consultation with a qualified dentist at WEST DENTAL CLINIC.

---
WestDent Clinic Turkey, Izmir, Turkey Profile Details
The clinical staff wants to enhance the overall patient experience, especially for dental tourists who come to West Dental Clinic. Therefore, you can receive a variety of additional benefits, including:
FREE Consultations and examinations provided at no cost

FREE digital panoramic x-rays (OPG)

FREE detailed treatment plan

FREE mouthguard following treatment

FREE temporary crowns for the duration of your treatment

FREE total oral care (cleaning)

Up to six nights' FREE accommodation in Izmir

Complimentary VIP transfers between Izmir's airport, hotel, and clinic
The prices for this ultimate experience with a dental vacation in Izmir will be determined after a consultation with a skilled West Dental Clinic dentist. Contact us for further guidance!

---
WestDent Clinic Turkey Treatments Offered
Comprehensive Dental Services at West Dental Clinic
To create beautiful smiles for their patients, the clinic only uses brand materials such as Nobel Implants, Straumann (Medentika), NTA, or Osstem.
Zirconia Crowns
Zirconium is also biocompatible, meaning it can survive in the human body. As a result, the crystal is used in various medical procedures, including the fabrication of dental crowns. The crystal is used by companies such as Zirconia to make long-lasting dental crowns.
Dental crowns are caps that protect a tooth or a dental implant. Crowns are also recommended by dentists to support missing, weak, or misshapen teeth.
E-max Crowns
Lithium disilicate is a glass ceramic chemical compound. Because of their strength, machinability, and transparency, they are widely used as dental ceramics. The crowns used by E.max are made of lithium disilicate. This is one of the best dental crown materials currently available. The material is also pleasingly translucent, making it much easier to shade the crown to look like natural teeth. E-max crowns are among the best because they are strikingly similar to natural teeth.
Same Day Dental Implants
Teeth in one day is a procedure in which patients in the space of a day will have dental implants inserted and fully working teeth added.
Traditional dental implants take 3 to 6 months to complete, but you can have your smile and confidence restored on the same day. As a result, they are regarded as the best dental implant options. It is a much less invasive and simpler procedure than traditional dental implant therapies, requiring only a single surgical consultation.
Dental restoration techniques for severe or complete tooth deficiency using 4 or 6 implants implanted in the jaw bone.
Dental implants are new artificial tooth roots. Implants provide a strong foundation for hard discs that fit your natural teeth. In other words, a dental implant replaces the lost tooth roots with a new one.
Digital Smile Design
Computer technology for digital smile design is also used for implant diagnosis and surgery. Our smile designs dental team plans and creates using software, allowing for higher quality prosthetics. This can include filling gaps between teeth, improving your teeth' shape, adjusting your teeth' angle, and changing the color of your teeth.
E-Max Laminate Veneers
A laminated veneer is a cosmetic dental treatment for swollen anterior teeth. Laminated veneers are made of porcelain with reinforced physical structures. It is affixed to the front of the teeth. In this way, the tooth becomes more aesthetic. It is a commonly used technique in smile aesthetics.

---
WestDent Clinic Turkey Certificates, Accreditations, Qualifications
Meet Qualified Dentists at West Dental Clinic Turkey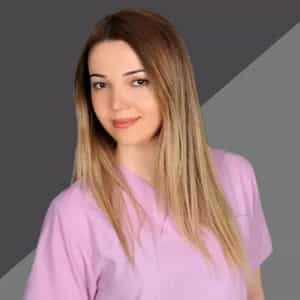 Doctor Name: Susana AKDAS
Specialist: COSMETIC DENTIST
Medical education at SGU University in Russia

Ege University Faculty of Dentistry in 2007

Focused on Implantology

Completed her graduation thesis on "IMPLANT PROSTHESIS AND AESTHETICS" and graduated in 2014.

Director of PRIVATE WESTDENT ORAL AND DENTAL HEALTH POLYCLINIC.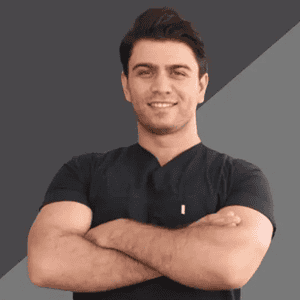 Doctor Name: Fatih KARADAYI
Specialist: COSMETIC DENTIST
Completed his primary, secondary and high school education in Manisa

Graduate of Manisa High School

Between 2009-2014 he successfully completed his master's degree at Ege University Faculty of Dentistry.

Participating in numerous courses and congresses

Improved himself in the fields of aesthetic dentistry and Implantology.

Co-founder of the clinic.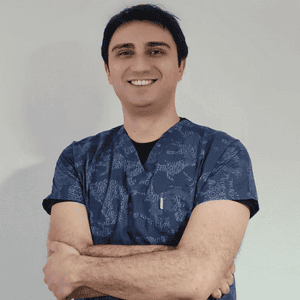 Doctor Name: Gençer Huniler
Specialist: ORTHODONTICS SPECIALIST
Completing his primary, secondary and high school educations in Kosovo

Started education as a Dental student at Ege University Faculty of Dentistry in 2008 and graduated in 2013

Doctorate education in the Orthodontics department of the faculty,

Attended many courses, seminars and congresses during his 6-year doctoral education

Especially interested in reinforcing orthodontic treatment and accelerating tooth movements.

Completed his doctoral thesis by working on faster orthodontic treatments.

Works in Private Westdent Oral and Dental Health Polyclinic.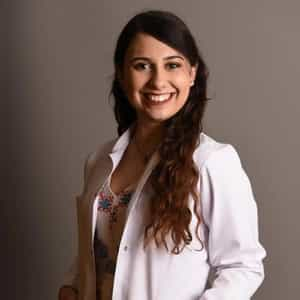 Doctor Name: Tugçe Bigiz
Specialist: COSMETIC DENTIST
Completed her primary and high school education in Izmir

Graduated from Suphi Koyuncuoglu Anatolian High School with the first grade

She finished her education at Ege University Faculty of Dentistry

Completed her undergraduate and graduate education with second place in the faculty.

Participating in courses, training and congresses.

Works as a dentist at the Private WestDent ORAL and Dental Health Polyclinic.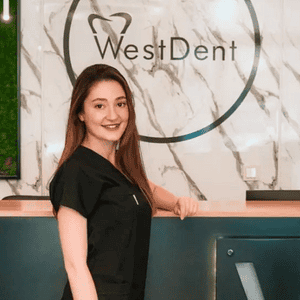 Doctor Name: Tugçe ATES
Specialist: COSMETIC DENTIST
Completed her primary and secondary education in Mugla

Graduate of Mugla Anatolian Highschool.

Completed her master's degree at Ege University Faculty of Dentistry.

Specialist in aesthetic dentistry and pulp health

Participating in international congresses during her student and professional life.

Works at WestDent Private Oral and Dental Health Polyclinic.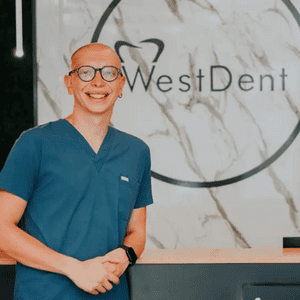 Doctor Name: Onur Akin
Specialist: PERIODONTIST
Completed his primary education at Zafer Primary School and his high school education at Ödemiz Anatolian Teacher High School.

Graduated from Kayseri Erciyes University, Faculty of Dentistry in 2014

Completed his specialist training at Izmir Katip Çelebi University, Faculty of Dentistry, Department of Periodontology (gum diseases, treatment and surgery) in 2021 and received the specialization title.

Specialist in the treatment and surgery of gingival diseases, implants, and embedded wisdom tooth extractions.

A certified member of ITI (International Team for Implantology) since 2020.

---
WestDent Clinic Turkey Testimonials
Shaz
"Did a amazing job all in one day , plus very helpful and professional plus will always answer any questions you have before and after the procedure !! Defo recommend."
Sadi Sezen
"Thank you very much, you have given me back the taste of my life. I found you on the internet without anyone's advice, from the first moment we contacted you, you have informed me with great interest and you have earned my trust. After coming to your clinic and meeting you, everything went super well until the end of the treatment, everything went smoothly as you promised. Payments were convenient and easy. I recommend you wholeheartedly to everyone. Thank you to all West dent staff. I would like to express my gratitude to Ms. Dr. Susana, Mr. Dr. Hasan Onur, Ms. Dr. ?lkyaz, and Ms. Güliz for everything in the West dent Clinic."

---
WestDent Clinic Turkey Awards & Recognitions
---
Izmir, Turkey Destination Overview
Experience Dental Tourism in Izmir, Turkey
With daily direct flights from major UK and US airports, it's easy to get to Izmir to receive quality dental care and save money. Apart from this, Izmir offers more than just comprehensive dental procedures. You can take some time to explore this beautiful, ancient city while getting your dental work in Izmir.
Izmir abounds with ruins of old empires, such as Agora and Ephesus, and sits on the coastline of the Aegean Sea. This charming, old town in Turkey will help you relax before your dental treatment or recuperate after a visit to the dentist.
Best places to explore in Izmir:
The Yali Mosque and the Hisar Mosque,
Kemeralti Bazaar,
The Ataturk Museum and the Izmir Museum of History and Art,
Ephesus, a UNESCO Heritage Site,
Bodrum and Kusadasi, along the Aegean Sea.
How to Get There
By plane to Izmir Adnan Menderes Airport.
By bus from Istanbul at Esenler Otogar and Alibeyköy Otogar stations.
By train from Istanbul to Izmir Mavi Treni station.
By car from Istanbul to Izmir across the Sea of Marmara and then taking the inland highway - 409 kilometers far or five hour's drive non-stop.

---
---