All-Inclusive Tummy Tuck Package in Istanbul, Turkey
Package price starting from:
$5300
Treatment:
Cosmetic/Plastic Surgery, Tummy Tuck Surgery, Abdominoplasty
Location:
Atakent, 4. Cd. No: 36, 34307 Kucukcekmece, Turkey
Focus Area:
Tummy Tuck in Istanbul, Turkey | Abdominoplasty | BHT CLINIC Istanbul Tema Hospital
---
Affordable Package for Abdominoplasty in Istanbul, Turkey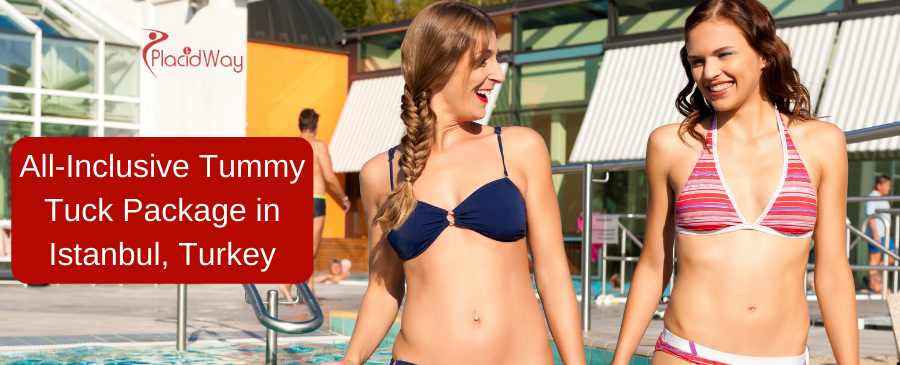 If you're looking to achieve a flatter and smoother abdomen, our Tummy Tuck package in Istanbul may be for you. It will help you remove excess skin and fat from the abdominal area, tightens the underlying muscles, and helps to restore abdominal muscle tone that may have been stretched or damaged due to weight changes, pregnancy, or other factors.
Our experienced and highly-skilled plastic surgeons in Istanbul are dedicated to providing a personalized and safe procedure that will leave you with a more confident and comfortable body. You can trust our team to deliver exceptional results that will help you maintain your abdominal appearance for years to come.
In addition to our top-notch surgical care, our tummy tuck package also includes comfortable and convenient accommodations, transportation, and access to our friendly and attentive staff, who are available 24/7 to assist you with any needs or concerns.
Why BHT? 
Quarter-Century Experience in Health.

Bahat Health Group established the Istanbul Tema Hospital in 2019 by bringing its quarter-century background and experience in the health sector under the BHT CLINIC brand. 

Istanbul Tema Hospital, the first hospital of the BHT CLINIC brand;

Sultangazi Bahat Hospital is the newest breakthrough of Bahat Health Group in the sector, which includes Private İkitelli Bahat Hospital and Yeni Yüzyıl University Gaziosmanpaşa Hospital.

Bahat Health Group, which provides service in three different locations in Istanbul, continues its investments with the BHT CLINIC brand and started to provide services in Istanbul Tema Hospital, the first hospital of this new brand.

BHT CLINIC Istanbul Tema Hospital provides services in an indoor area of 55 thousand square meters, with 19-storey smart building technology, 450 bed capacity, and 2 of 16 fully equipped operating theaters with hyb

rid operating room technology. BHT CLINIC aims to grow with its domestic and international investments. 
What is Tummy Tuck Procedure?
Tummy tuck procedure is a cosmetic procedure that aims to contour the area between the chest and pelvis by removing excess skin. This results in a flatter and more toned abdominal area, providing long-lasting and permanent results. However, rapid weight gain, insufficient exercise, or pregnancy may negatively impact the results. Tummy tucks are commonly sought after by women, especially post-pregnancy, but the number of men seeking this procedure is also increasing.
Cost of Tummy Tuck in Istanbul Turkey
Tummy Tuck cost in Istanbul from $5,300 at BHT Clinic. See the table below for more details.
| | |
| --- | --- |
| | |
| Istanbul, Turkey | $5,300 |
| United States | $15,000 |
| UK | $11,000 |
Note: Price can be different or change depending on the complexity of the procedure. Contact our Customer Representative for a free quote.

Abdominoplasty Package Inclusions
Full consultation with your doctor before and after surgery 
Online consultation with your doctor before and after surgery 
Blood tests pre-operation 
All medical-related costs (hospital fees, doctor fees, equipment, nurse care, operating room etc.) 
Your transfer from your hotel to hospital and vice versa 
All required medicines while in the  surgery and hospital 
Your 7 nights free hotel accommodation ( include breakfast and wireless ) 
Abdominoplasty Package Exclusions
Best Plastic Surgeon for Tummy Tuck Surgery in Istanbul Turkey at BHT Clinic
Prof. Mehmet Emin Cem Yıldırım is a specialist in reconstructive microsurgery at China Medical University Hospital in Taiwan in 2019. He worked with Hung Chi Chen as a clinical researcher. 
Dr. Yildirim's other credentials include:
In 2020, Dreifeltigkeits Krankenhaus, Cologne, Germany. Dr. Yıldırım worked with Dirk Richter as a clinical researcher on facial aesthetics and body contouring. 
Professor at the University of Ghent, Belgium in 2021. Dr. Yıldırım worked with Phillip Blondeel as a breast reconstruction and clinical aesthetics researcher. 
He is a member of the American Society of Reconstructive Microsurgeons (ASRM), Plastic Surgery Research Council (PSRC), American Society of Craniofacial Surgeons (ASCS), American Society of Peripheral Nerve (ASPN), Turkish Plastic Reconstructive and Aesthetic Surgery Association. 
In 2019, he took an active role in the ASMR Young Microsurgery Committee. He also served on the PSRC Tech Committee in the 2019 – 2020 and 2020 – 2021 terms. 
Prof. Mehmet Emin Cem Yıldırım is currently a referee for prestigious plastic surgery journals such as Plastic Reconstructive Surgery (PRS), Journal of Plastic Reconstructive and Aesthetic Surgery (JPRAS) and PRS Global Open. 
He has 38 articles published in international and national journals. 
He made many presentations and took place as an invited speaker at national and international conferences. 
He is one of the authors of Principles and Practice of Lymphatic Surgery 2e. 
He was entitled to receive two TUBITAK international scholarships and Plastic Surgery Education and Development Foundation 2021 abroad scholarship for his work. 
Visit Istanbul for Abdominoplasty Surgery & Explore its Charm
Istanbul is a fascinating city that uniquely blends its rich history and cultural heritage with modernity. It's a city that bridges two continents, Europe and Asia, and it's the only city in the world that can claim that. 
There are so many things to see and do in Istanbul. The city is full of stunning landmarks, like the Hagia Sophia, the Blue Mosque, and the Topkapi Palace. You can stroll through the Grand Bazaar and get lost in the labyrinthine streets full of shops selling everything from spices to Turkish carpets. You can also take a boat tour along the Bosphorus and see the city from the water. 
In addition to its landmarks, Istanbul is also famous for its delicious food, vibrant nightlife, and warm hospitality. You will have the opportunity to try traditional Turkish cuisine, such as kebabs, baklava, and Turkish coffee, and experience the city's bustling streets at night.
Overall, Istanbul is a city full of life and energy, with a unique blend of old and new, east and west. You will surely have a memorable experience in this magnificent city.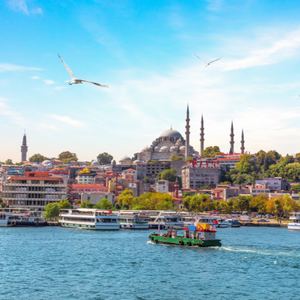 FAQs about Abdominoplasty Surgery
What does a tummy tuck do?
A tummy tuck, also known as abdominoplasty, is a surgical procedure that involves removing excess skin and fat from the abdominal area and tightening the underlying muscles to create a flatter and smoother abdominal profile. This procedure can address issues such as loose skin, stretch marks, and weakened abdominal muscles resulting from pregnancy, weight fluctuations, or aging.
How long does tummy tuck last?
The results of a tummy tuck can be long-lasting, but they are not permanent. Lifestyle factors such as aging, weight changes, and pregnancy can cause the abdominal skin and muscles to stretch or loosen over time. However, the results of a tummy tuck can be maintained through a healthy diet and regular exercise.
Is a tummy tuck good for you?
Whether a tummy tuck is suitable for you depends on your individual circumstances and goals. If you have loose or sagging skin in the abdominal area or have stretched or weakened abdominal muscles due to weight fluctuations, pregnancy, or other factors, then a tummy tuck may be a good option for you. It is important to have a thorough consultation with a qualified plastic surgeon to determine if a tummy tuck is the best procedure for your needs, and to discuss the procedure's risks, benefits, and potential outcomes.
How painful is a tummy tuck?
After a tummy tuck, some discomfort and swelling can be expected, which can be managed with pain medication prescribed by your doctor. Most patients report that the pain is manageable and that they are able to return to their normal activities within a few weeks after the procedure. However, the pain level can vary depending on the extent of the surgery, and some patients may experience more discomfort than others.
Following your doctor's instructions for post-operative care is essential to help minimize discomfort and promote healing. This may include wearing a compression garment, avoiding heavy lifting and strenuous exercise, and maintaining a healthy diet and lifestyle.
Tummy tuck in Istanbul can be a life-changing procedure for those looking to improve their abdominal appearance and restore their confidence. It is a safe and effective way to achieve a flatter, smoother, and more toned abdominal profile, and can help patients feel more comfortable in their own skin.
Contact us today for more information and to book this special package deal!

Related Experiences:
Get a Flat Stomach with Tummy Tuck in Istanbul Turkey
Tummy Tuck in Ankara, Turkey
Tummy Tuck in Izmir, Turkey
Tummy Tuck in Antalya Turkey - For Your Flat Stomach
Tummy Tuck in Turkey - Affordable Plastic Surgery
Tummy Tuck in Guadalajara Mexico – Get Pre-Baby Bodies Back!
---
Cosmetic/Plastic-Surgery Related Packages
Cosmetic/Plastic-Surgery Related Experiences