Package Details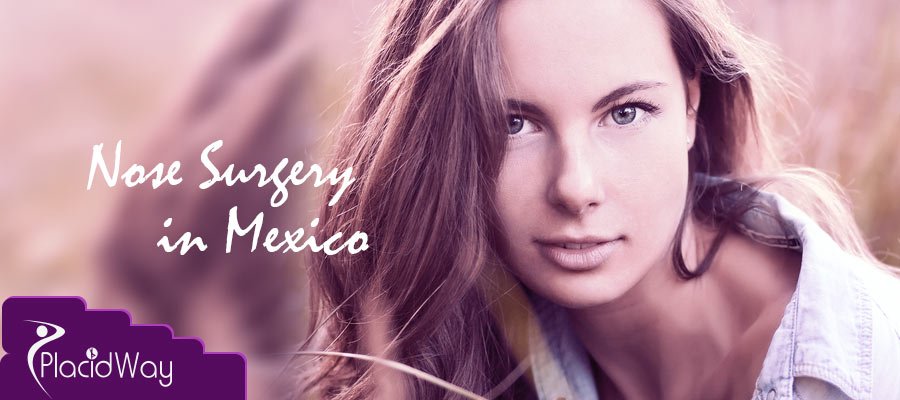 Rhinoplasty in Mexico
Do you think that reshaping your nose will enhance features? If the answer is yes, find that Nose Surgery can do this for you!
Nose surgery is a cosmetic procedure aimed at enhancing the patient's facial features and emphasizing each person's unique and natural beauty.
There is no standard series of steps as each procedure is unique and it's customized according to the patient's anatomy and expectations. The surgery can be performed inside the nose or through a small incision between the nostrils, at the base of the nose. For nose augmentation the surgeon might need to use cartilage taken from deeper inside the nose, from the year or from the rib, depending on how much cartilage is needed.
Types of Nose Surgery ( Rhinoplasty )
Reduction Nose Surgery

Augmentation Nose Surgery

Ethnic Nose Surgery

Post-Traumatic Nose Surgery
Surgery of the nose, also known as Rhinoplasty, is one of the most popular procedures done in cosmetic reconstructions. Many patients are unsatisfied with the shape of their nose, and opt to alter the appearance by undergoing Rhinoplasty. The procedure may improve not only the appearance of the nose but also proportion and structural imbalances.
What is the Price of rhinoplasty Surgery in Mexico?
The estimated price of rhinoplasty nose surgery in Mexico starts from $3,000 approximately. While in the US & Canada rhinoplasty cost is $10,000 - $15,000.
| | |
| --- | --- |
| Country | Average Cost |
| United States | $10,000 |
| Canada | $15,000 |
| Mexico | $3,000 |
Mexico is a hub of numerous high-end clinics. If you are looking for the best solution for Rhinoplasty, there are many clinics to choose from. The metropolis is one of the most popular places in the country and you can surely find many clinics and qualified doctors providing the best of cosmetic surgeries including Rhinoplasty.
Top 10 Clinics for Rhinoplasty ( Nose Surgery ) in Mexico
Getting rhinoplasty in Mexico is definitely a good choice. What matters most is choosing the right clinic considering all your requirements such as treatment, budget, the experience of the plastic surgeon, etc. Here, we have listed the 10 best plastic surgery clinics in Mexico that will help you make the right decision.
What Factors Are Affecting the Package Price?
You may find that the service provider is asking for a different amount for Rhinoplasty treatment in Mexico. This happens due to relative factors such as:
Age

Body Mass Index

Muscular structure

Weight

Procedures

Equipment used in the process
The doctor at the clinic would ask to go for laboratory tests to ascertain the problem and plan your treatment course of action. Based on that, the doctor may consult over the phone and explain about your treatment.
Inclusions
Certified Hospital

Use of OR

Use of Recovery Room

Surgeon Fees

Anesthesiologist Fees

Surgical and nurse team fees

Blood Work

Medications(antibiotics- pain control)
Exclusions
Hotel or recovery house

Air-fare

Preoperative lab work
List of Pre-Operative Tests
Hemophilia

Complete Blood Count (CBC)

Anemia

ECG or EKG, etc
Note: The pre-op tests will be suggested after an essential physical check-up. The tests are required to be done before 7-10 days of the treatment.
Benefits of Rhinoplasty in Mexico
Restores facial symmetry

Corrects birth defects

Improved nasal airflow

Improved confidence and self-image

How Much is a Rhinoplasty in Mexico?
Find out the Nose Job cost in the different cities of Mexico.
| | |
| --- | --- |
| City/Country | Cost |
| Merida, Mexico | $2200 |
| Guadalajara, Mexico | $2850 |
| Ensenada, Mexico | $3000 |
| Mexicali, Mexico | $3000 |
| Cancun, Mexico | $3200 |
| Cabo San Lucas, Mexico | $2850 |
| Tijuana, Mexico | $3995 |
| Playa de carmen, Mexico | $3000 |
| Monterrey, Mexico | $4,000 |
Rhinoplasty in Mexico Before and After Images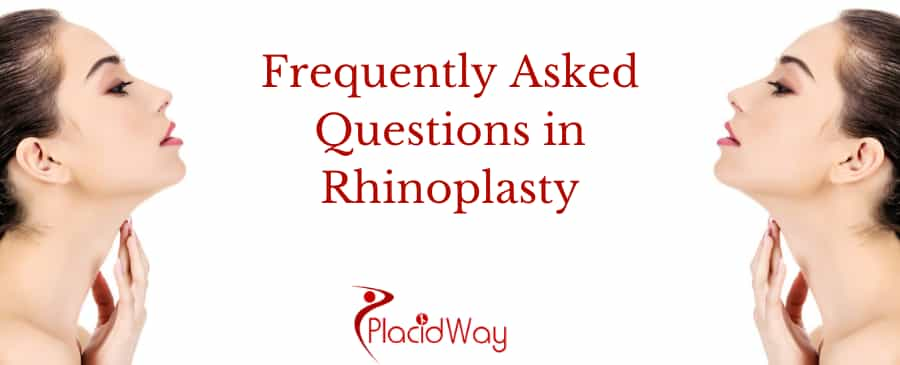 Frequently Asked Questions in Rhinoplasty
What is rhinoplasty?
Rhinoplasty is a surgery to reshape the nose. Over 250,000 rhinoplasties are performed in the United States each year. Rhinoplasty can be used to make the nose smaller, reduce the bridge of the nose, narrow the nose and shape specific portions such as the tip of the nose or nostrils. Rhinoplasty also may be used to improve nasal breathing. 
What is a standard rhinoplasty?
Because the structure of the nose is quite complex, there is no standard rhinoplasty. Each procedure is unique and custom-designed to address every patient's specific needs and to work within the structure of their specific nose. Because of the huge variation – not only in shape and appearance but also in strength, structure and support of each element of every nose – a careful plan must be created for each procedure and meticulously carried out.
Is rhinoplasty cosmetic or reconstructive?
Rhinoplasty may be cosmetic or reconstructive but most procedures have elements of both.  
What is the difference between "open" and "closed" rhinoplasty?
Closed rhinoplasty typically describes a procedure in which all incisions are carefully hidden on the inside of the nose. Open rhinoplasty also involves a small incision across the columella or bottom portion of the nose which forms the skin and tissue between the nostrils. A closed rhinoplasty approach with the incisions hidden inside the nose. However, in a very small number of specific cases, an open approach may be required. This would leave a small incision at the bottom of the nose which typically heals quite well.  
Can you improve the breathing through my nose?
Breathing can be improved significantly in the vast majority of cases.  
Do I have to stay overnight at the hospital after surgery?
No. Almost all rhinoplasty procedures are performed as outpatient surgeries, meaning that patients typically go home after surgery. Arrangements may be made with our office for out-of-town patients to stay at a fine after-care facility or a hotel after surgery if this is necessary.
What kind of anesthesia is used for surgery?
Almost all rhinoplasty procedures are performed under general anesthesia or heavy sedation, according to the needs and wishes of each patient. We find that most patients prefer general anesthesia in which the patient is asleep during the entire procedure. 
How long does rhinoplasty take?
Rhinoplasty procedures may take one or more hours, depending entirely on the complexity of the case and the meticulous steps required for an optimal outcome. 
Will I have bruising after surgery?
You may or may not have bruising depending upon the details of your specific surgery. Patients who bruise easily, have thin or fair skin or require repositioning of the nasal bones will be more likely to bruise than patients who do not. Most bruising resolves around 10-12 days after surgery. 
I have had a rhinoplasty before and I am unhappy with my result. Can this be fixed?
The revision of a rhinoplasty can be quite variable and depends entirely upon the patient's wishes and anatomy and the procedure which was done before. Sometimes minor touchups are all that is required and in other cases a major revision of the underlying nasal structures is necessary. Revision of a rhinoplasty typically is more complex and takes longer than a rhinoplasty performed for the first time and the expectation for what could be reasonably achieved may be lower. 
Can I have other cosmetic surgery at the same time as my rhinoplasty?
Yes. Other procedures may be performed at the same time as rhinoplasty. Commonly a procedure that sometimes may be performed is a chin advancement or chin implant to improve the harmony of the face. Other procedures in other portions of the body may be performed as well. 
Why do surgeons sometimes move the chin forward or place a chin implant during rhinoplasty surgery?
Moving the chin forward in specific cases will better balance the relation of the nose to the rest of the face.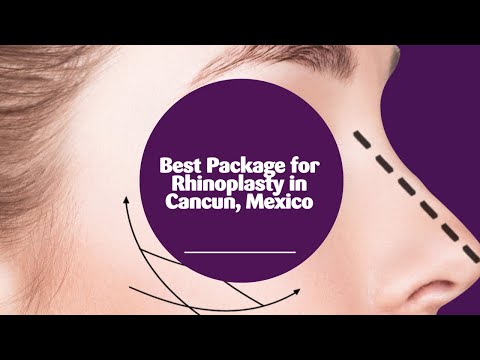 Be happy with yourself! Contact us and find out more about Nose Surgery packages offered by prestigious Mexican medical centers!