Package Details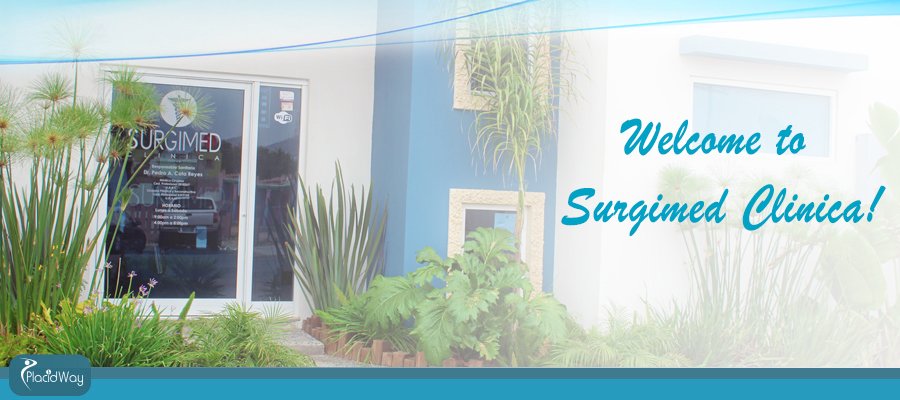 Hiatal Hernia Laparoscopic Surgery at Surgimed in Ensenada, Mexico
Have you ever felt chest pains or abdominal ones or nausea? You might be suffering from a form of hernia. But, do not fear! The road to a pain-free life is easy and goes through a fairly easy surgical procedure. In layman's terms, anytime a body parts migrates to an area of the body it isn't supposed to be, it's called a hernia. A hiatal hernia occurs when the stomach bulges through the opening in the diaphragm called a hiatus. Usually, the esophagus passes through the hiatus from the chest cavity into the abdominal one and connects to the stomach. There are two types of hiatal hernia: sliding and paraesophageal.
In the sliding hiatal hernia, the stomach and the part of the esophagus that joins the stomach slide through the hiatal opening. This is the more common type of the two.
The paraesophageal hernia is less common and occurs when the esophagus and stomach remain in their place, but part of the stomach squeezes through the hiatal opening in the diaphragm. Although this type of hernia doesn't necessarily presents any symptoms, the stomach can become strangulated and its blood supply can be cut off.
Hiatal hernia procedures
Single hernia with Mesh (Open)
Bilateral hernia with Mesh (Open)
Single Hernia with Mesh (Laparoscopic)
Bilateral Hernia with Mesh (Laparoscopic)
Laparoscopic Hiatal Hernia
Laparoscopic hiatal hernia surgery is a minimally invasive procedure. The procedure consists of making a series of small incisions through which the surgeon can see inside the patient's body and insert instruments. Some of the advantages of laparoscopic surgery are the reduced risk of infections, a more fast recovery and a less pain and scarring.
Procedures and clinics in Mexico
Surgimed Clinica, Ensenada, Mexico
Single hernia with Mesh (Open)- $4370
Bilateral hernia with Mesh (Open)- $5520
Single Hernia with Mesh (Laparoscopic)- $5175
Bilateral Hernia with Mesh (Laparoscopic)- $6325
Laparoscopic Hiatal Hernia- $5750
Package includes:
Hotel stay (as required)-- Hotel Coral and Marina
All-medical related costs (medications, hospital fees, doctor fee, equipment, nurse care)
Prescription drugs after surgery
Compression garment
Transportation - Pick-up and Drop off from/at San Diego Airport
Hotel Transfers
Hernia is one of the most frequent conditions. For most people suffering from various types of hernia it means being restricted from having a normal life. But now, with the help of the Surgimed team all of this can be a thing of the past. Their skilled doctors, top notch equipment and state of the art medical facilities are some of the most sought after not just by local, but by international healthcare tourists. Surgimed offers comprehensive solutions to your specific problems ensuring great treatment and spectacular results.
If you want to find out more about hiatal hernia surgery in Mexico do not hesitate to contact us!
Related Experiences:
Hernia Repair in Mexico – Faster Return to Work and Activity