Bariatric Surgery Package in Seoul, South Korea
Package price starting from:
$14500
Treatment:
Obesity/Bariatric Surgery, Bariatric Surgery
Location:
Global Health Care Tourism, India
Focus Area:
Bariatric Surgery in South Korea | South Korea | Best Bariatric Doctor in Seoul | Affordable Bariatric Surgery in Seoul | Obesity Surgery in Korea
---
Best Bariatric Surgery Packages, Cheap Bariatric Surgery in Seoul, Obesity Clinic, Best Bariatric Doctors, Seoul, South Korea

Bariatric Surgery Packages in Seoul, Korea
Bariatric Surgery is great for losing unwanted weight by limiting you to consume fewer calories and be more physically active. One should choose healthy foods and beverages before and after the surgery in order to keep the weight off and improve your overall health. This surgery has been proven to help people who are obese and have not been able to lose weight through diet and exercise alone.
This surgery is a great option if you have serious health problem such as Type 2 Diabetes or Obstructive Sleep Apnea related to obesity. Bariatric Surgery can help you lose about 15% to 30% of weight depending on the type of surgery you decide to use. 
There are three surgical options available;
Laparoscopic banding (LAGB): this is one of the least invasive operations available for obesity.  This procedure ensures that you will feel full after eating only small amounts of food. This procedure can be adjusted and even reversed. It is used to treat severe obesity and may help you live longer if you can't lose weight in other ways.
Vertical Banded Gastroplasty:- this an excellent weight loss option for people who are morbidly obese. This procedure is one of the first successful types of weight loss surgery for people who fall into this category. This type of procedure has proven to have long-term success in the majority of patients. Vertical Banded Gastroplasty has a lower mortality rate, fewer problems with nutritional deficiencies and a decreased risk of infection. 
Vertical Sleeve Gastrectomy:- Vertical Sleeve Gastrectomy surgery is a procedure that involves restricting the amount of food that your stomach can hold. This procedure reduces your stomach's volume so that you'll feel full faster. Your stomach will also function normally, so you will be able to eat most of the foods that you have always eaten, just in smaller portions.
Bariatric Surgery has been shown to help improve and also resolve many obesity-related conditions, such as Type 2 diabetes, high blood pressure, heart disease, hypertension etc. This procedure is very effective in breaking vicious weight gain cycle and achieve long term weight loss, and finally improve your overall quality of life.
Check out which are the best Korean Bariatric Surgery centers that offer affordable packages to medical tourists.
Bariatric Surgery Centers in Seoul
Location

Center

Price

Inclusions

Exclusions

Learn more

Seoul, South Korea

From 14,500
USD

Consultation
Cost estimate
Procedure

Travel expenses
Benefits of Bariatric Surgery
Long-term weight loss 
Increase engagement in physical activities
Decrease in stress levels
Improves and resolves obesity relates conditions
Reduces depression and anxiety
Increased confidence and self-esteem
Improves social interaction
Improves overall quality of life
PlacidWay can help you access some of the best Bariatric Surgery clinics in Korea. Contact us and find out which are the best options for you!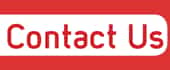 Related Experiences:
Gastric Sleeve Surgery in Turkey 2023
Bariatric Surgery in Poland
Gastric Balloon in Izmir, Turkey
Bariatric Surgery in Merida, Mexico
Gastric Bypass in Izmir Turkey
Gastric Sleeve in Izmir Turkey
---