Package Details

Stem Cell Therapy for Anti Aging in Frankfurt, Germany
 Aging is a natural, complex process in which cells are progressively damaged over time and die. Stem Cells can dramatically slow down this process by regenerating and repairing cells and organs damaged by stress and various toxins and increase the feeling of well-being.
Stem Cell Therapy for Anti Aging Process
Stem Cell therapy for Anti Aging uses the patient's own cells, activating them and then reintroducing them into the patient's body. This means that there are 0 chances of the cell rejection.
How Does Stem Cell Therapy for Anti Aging Works?
Stem cell therapy is the new future for a variety of anti aging treatments. Studies underway and therapies offered throughout Europe have seen effective results through the use of fetal stem cells in reducing signs of aging, improving posture, mobility, and quality of life. Anti aging treatments, from reducing the signs of wrinkles to fighting free radical damage to enhancing memory, concentration, and quality of life are the focus of researchers around the world.
Top Destination for Anti Aging Treatment
Germany is a popular location for anti aging treatments using stem cells at reputed medical centers. The expert medical professionals utilize a process involving fetal stem cell transplantation, which helps in regulating blood pressure, normalizing heart rate, increase in brain and memory function and decrease in levels of bad cholesterol in the blood.
The signs of aging are:
Poor concentration

Loss of memory

Loss of energy

General fatigue

Tiredness

Wrinkles

General aches and pains

Loss of hair

Loss of skin texture

Insomnia

Mood swings
Anti aging Stem Cell Treatment Cost in Germany
At German International Clinic the price for the Anti Aging Stem Cell Therapy package starts at $8,700.
Inclusions
2 days treatment

IV stem cell infusion
Exclusions
Accommodation

Travel Expenses
Which Pre-op Tests are Required for Stem Cell Treatment for Anti Aging?
The laboratory tests should be done at least 7-10 days prior to the procedure. The particular tests are prescribed after a complete physical evaluation of the patient. The pre-op tests required for Stem Cell Therapy for Anti Aging are:
Lipid Profiles

Complete Blood Count

Comprehensive metabolic profile

Urinalysis, Routine Profile

Iron, Serum w/TIBC
Benefits of Anti Aging Stem Cell Therapy
Enhanced mass muscle, agility, and body movement

Feeling of well-being

Higher energy levels

Mineralization of the bones

Reduction of wrinkles, age spots, and fine lines

Reduction of fat tissue

Improved estrogen production in women leading to easier menopause

Improved testosterone production in men leading to improved sexual performance
Why choose us?
Safe and highly successful stem cell therapy

Specialists in stem cell therapy

Language interpreter service

Customized treatment plan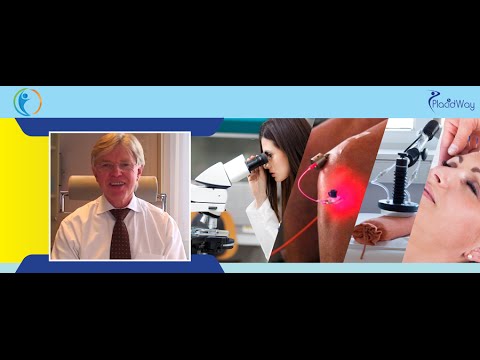 To find out more about the Anti Aging Stem Cell Therapy package offered by German International Clinic, please contact us!
Related Experiences:
Stem Cell Therapy for Anti-Aging in India: Look Younger Without Surgery
Stem Cell for Autism in Europe – Improve Speech and Behavior
Stem Cell Therapy in Germany: Innovation and Quality
Explore Effective Stem Cell Therapy for Autism in Austria
Stem Cell Treatment for Hip in Mexico - Choose Hip Pain Relief Therapy
Improve Your Health with Stem Cell for Kidney Failure in Mexico