Multiple Sclerosis Stem Cells Treatment in Europe
Science-Based Stem Cell Therapy for Multiple Sclerosis in Europe
Multiple sclerosis (MS) is a problematic condition that affects your central nervous system. It causes vision loss, limb numbness, trouble speaking, and depression. There is no cure for MS, but you can find new hope in Stem Cell Therapy for Multiple Sclerosis in Europe.
Wondering why Europe for regenerative therapy?
Europe is home to well-established private clinics that work with science-based stem cells and which doctors are highly trained to perform the treatment of patients with various health conditions.
In addition to receiving high-quality stem cells, you will have the opportunity to visit beautiful European places, depending on the country where you'll have the treatment.
You can read more information in our guide, but before that, here is the content summary:
Clinic: German International Clinic, Institute for Regenerative Medicine, and CBC Health Stroke Recovery Treatment
Doctor Name: Nils H. Thoennissen, MD
Procedure: Stem Cells for MS
Package Price: $13,300 and $19,284
Top Tourist Attractions: Salzburg Altstadt in Austria, Innsbruck in Austria, Munich in Germany, and many more.
---
Europe Stem Cell Treatment Packages for Multiple Sclerosis
Stem cell therapy can help reduce symptoms and slow the progression of MS. Thanks to experienced doctors and reputable clinics in Europe, you're able to get effective treatment by choosing some of the all-inclusive packages. Their price ranges between $13,300 and $19,284, depending on the inclusions and your general health.
Today, we present you with packages from our partner clinic in Germany. You can find the necessary information in the links below.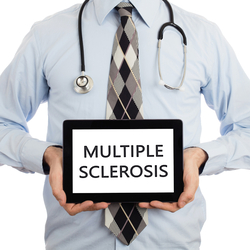 Stem Cell Treatment for Multiple Sclerosis, Stem Cell Therapy
Multiple sclerosis is a disease in which the nerves of the central nervous system (the brain and spi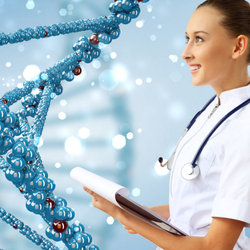 Stem Cell Treatment for Multiple Sclerosis, Stem Cell Therapy
Learn about the best and most affordable live cell treatment for multiple sclerosis in Germany.
---
Cost of Stem Cell Therapy for MS in Europe
Stem Cell Therapy for Multiple Sclerosis cost in Europe depends on your specific situation, stage of disease, location of the clinic, and doctor's experience. The therapy also differs in the product used (BMC, secretome, PRP, or hyaluronic acid), the frequency of treatment, and the further examinations. Therefore, stem cells for MS will cost above $10,000 in European renewed clinics.
Knowing the efficacy and safety of the therapy in reputable European centers, the price is very reasonable. Contact our PlacidWay team to receive a treatment cost estimate in advance to prepare your budget accordingly.
---
Best Stem Cell Clinics in Europe for MS
Germany, Austria, and Romania have world-class stem cell clinics where thousands of patients find hope for their diseases. Highly skilled and certified stem cell doctors provide research-based regenerative treatment to local and international patients.
PlacidWay partners with state-of-the-art clinics across Europe. We will give you the information you need to find the best clinic for your or your loved one health condition, such as multiple sclerosis.
Below you'll see the top clinic profiles in Germany.
Top Center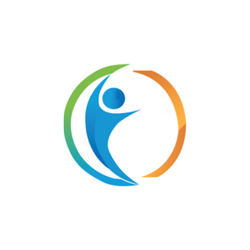 German Health Clinic is the perfect combination of holistic and alternative medicine. Moreover, they are famous for successful cancer treatment. Dr.med. Gerhard Siebenhüner, warmly welcomes patients and wishes them a speedy recovery.
Top Center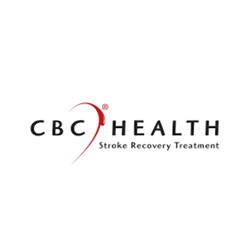 CBC Health is located in Munich, Germany, treating in Bratislava, Slovakia and in our independent partner clinic PH in Cyprus. They have introduced umbilical cord blood intravenous infusion for ischemic stroke recovery. With more than 20 years of experience in cord blood banking they now offer treatments utilizing allogeneic cord blood for Stroke Patients.
---
Must-Watch Transforming Videos about Effective Stem Cells in Europe
Watch our selected videos about effective regenerative treatment in Europe. It can be helpful for your trip preparation and in terms of the benefits it provides for your individual case.
---
Stem Cell Treatment in Europe Reviews
---
FAQS about the Cost of Multiple Sclerosis Regenerative Medicine in Germany
Want to know more about Stem Cells for MS in Germany price? Find out how much you will pay for the treatment in Frankfurt and what you will get for that price.
How much is Stem Cell Treatment for Multiple Sclerosis in Frankfurt, Germany?
Show More
If you have decided to have Stem Cell Treatment for Multiple Sclerosis in Frankfurt, Germany you should know that the average price is $10494. The final cost will depend on the type of procedure you need, the method and materials used, the clinic and doctor you choose and many other factors.Stem Cell Therapy is an innovative treatment with a low risk of complications. Stem cells are the body's natural reservoir and they can continuously produce copies of themselves as well as other more specialized cell types. This makes stem cells unique, fascinating to scientists, and promising in medicine.When it comes to stem cell therapy clinics, you have to choose one that has applied this procedure on other patients having your condition and that they had successful results. Here are some questions that you can the potential clinic.What are the possible benefits of the Stem Cell Treatment for Multiple Sclerosis? How will this be measured and how long will this take?How is Stem Cell Treatment for Multiple Sclerosis performed?What is the scientific evidence that this new procedure could work for my disease or condition?Who is the doctor in charge of the treatment? What specialized training does this doctor have? How well trained are the other doctors and the technical support staff?Frankfurt, Germany has some of the best stem cell therapy clinics where you will be treated individually, have your medical history checked in detail, before creating a specialized treatment plan. The high quality medical services provided in Frankfurt, Germany are successfully reflected in the increasing number of patients that choose this destination for stem cell therapy.Below you can find some of the best stem cell therapy specialists in Frankfurt, Germany that offer top Stem Cell Treatment for Multiple Sclerosis.Stem Cell Treatment for Multiple Sclerosis at Anova Medical Center | CCSVI Center (Frankfurt): from $10494 Find out more about the best stem cell therapy specialists in Frankfurt, Germany! Contact us and choose the best Stem Cell Treatment for Multiple Sclerosis surgeon!
---
World-Recognized Doctors for Stem Cell Therapy in Europe
Medical professionals in European centers use stem cells to treat severe medical conditions such as multiple sclerosis. The team of experts focuses on patients' personalized treatment in regenerative medicine. These doctors aim to combine well-established therapies with novel and promising therapies to obtain the best possible outcome.
In order to fully understand the patient's current state European doctors combine diagnostics with state-of-the-art technology and evidence-based therapies. We have listed some of the stem cell specialists in Europe below. Take a look at their profiles: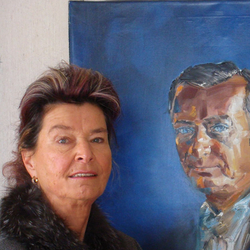 Bio Dr. med. Petra Block is the daughter of the most famous Fresh Cell Doctor (Prof. Dr. med. Siegf...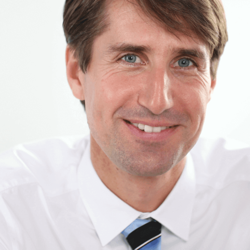 Nils H. Thoennissen, MD With more than 20 years of experience in evidence-based medicine and over...
---
Visit Europe for MS Stem Cell Treatment & Also Explore Top Tourist Places
Europe abounds in hot destinations visited by millions of tourists every year. The continent is full of diversity and extremes and traditional food you'll find in every country you visit.
Most European cities are well-connected to other places worldwide by air. You will not go wrong if you choose a European country for stem cell treatment. During your stay, you can relax and enjoy experiencing the country's culture, history, attractions, and delicious food.
Today, we will show you some of the most popular places in Europe where our stem cell partner clinics are based: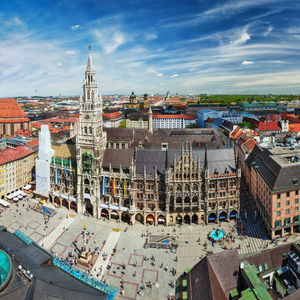 Munich, Germany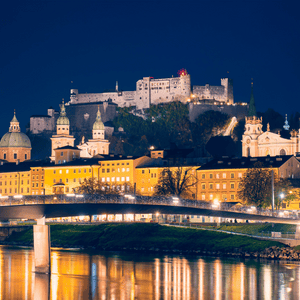 Salzburg Altstadt, a UNESCO World Heritage Site, Austria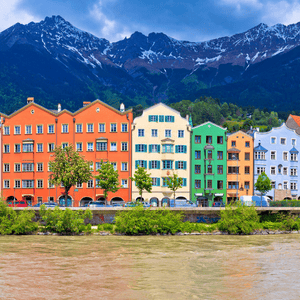 Colorful Old Town Innsbruck, on Inn River - Austria
---
Improve Your Health with Stem Cells for Multiple Sclerosis in Europe
MS can be challenging to live with, but alternative treatments have considerably improved the quality of life of people with the condition. Stem Cells for Multiple Sclerosis in Europe is your hope for a better quality of life.
European scientists and physicians find great potential in stem cells to significantly reduce the symptoms of MS and slow down the progression of the disease.
Please contact us if you have any questions about stem cell therapy for MS. Our team is always willing to help.
---