Package Details

Cerebral Palsy defines a variety of physical manifestations related to movement and posture. Originating in the brain, Cerebral Palsy causes muscles to be stiff or rigid, or weak and uncontrolled. Affecting children who carry the condition into adulthood, cerebral palsy may also cause vision problems such as depth perception, lack of balance, as well as uncontrolled muscle movements, or a combination of all the muscular and neuro manifestations mentioned above.
In some cases, toddlers or small children diagnosed with cerebral palsy may overcome their symptoms as they age, but many others suffering from moderate to severe forms of the condition must live with their symptoms for their entire life.
Noida, India is the home of a number of premier healthcare centers, where medical tourists can avail world-class medical facilities. Many clinics here are providing stem cell cerebral palsy treatment and Noida, India can be a perfect destination for people seeking solutions for cerebral palsy abroad. Thus, visit Noida, India as medical tourists to receive best cerebral palsy treatment at affordable price.
Factors that Affect Package Price for Stem Cell Cerebral Palsy Treatment
You may find that same provider is offering different package prices cerebral palsy treatment. This happens due to relative factors such as:
Patient's age

Weight  

Specialized therapy

Assistive and augmentative equipment

Quality materials used in the process

Complexities related to the procedure
The doctor at the clinic would ask you to go for laboratory tests to ascertain issues and plan your treatment course of action. Based on that, the doctor may consult over the phone and explain the treatment plan for you.
Benefits of Stem Cell Cerebral Palsy Treatment in Noida, India
Improved physical activities

Improved mental condition

Builds muscle tone

Increase balance and posture

Long-term remission for cerebral palsy treatment

Enjoy the beauty and hospitality of Noida, India
Cost of Stem Cell Cerebral Palsy Treatment in Noida, India

Complexity Level: High
Cost:  Average cost for stem cell cerebral palsy in Noida, India is $8,500 approximately. However, the treatment cost may vary according to the condition of the patient.
Note: Final prices are determined after physical evaluation and laboratory report analysis.
Length of Stay: 10-12 days
Note: The duration may vary depending upon the chosen procedure of cerebral palsy surgery
Inclusions:
Pre and post-operative consultations

All hospital fees with 

night

 stay

All medical fees (doctor fees, anesthesiologist and nursing staff)

Post operation garment
Exclusions:
Hotel or recovery house.

Preoperative lab work.

Airfare
List of Required Pre-Op Tests:
Magnetic Resonance Imaging (MRI)

Cranial Ultrasound

Electroencephalogram (EEG)

Laboratory tests for genetic or metabolic problems

Vision impairment

Hearing impairment

Intellectual disability test, etc
Note: The laboratory tests are done at least 7-10 days prior to the procedure. The particular tests are prescribed after a complete physical evaluation of the patient.
Payment Options: Cash, credit card, wire transfer
Note: The center may require a money deposit once a patient decides to receive the treatment.
How to Reach Noida, India for Stem Cell Cerebral Palsy treatment?
Noida can be reached by several trains and bus services from the major cities in India. Noida does not have an airport, but the nearest airport is in Delhi, which is Indira Gandhi International Airport.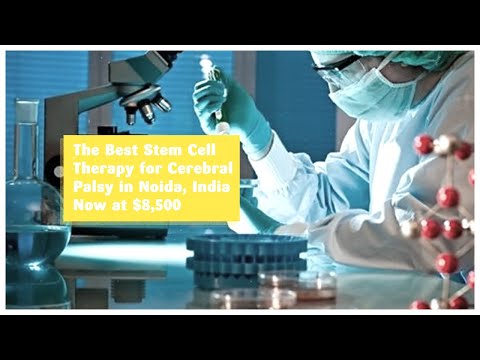 Call us today for the best stem cell cerebral palsy treatment offers in Noida, India: