Coronary Artery Bypass Graft Surgery in India
Package price starting from:
$9000
Treatment:
Heart Care/Surgery
Focus Area:
Coronary Artery Bypass Surgery Packages New Delhi | Compare CABG Packages India | Coronary Robot assisted Artery Bypass Surgery Center New Delhi | India
---
CABG procedure available in New Delhi India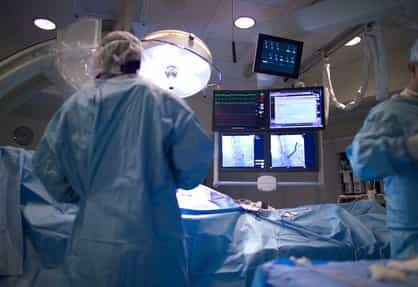 MediTour, a health and wellness tourism company, combines affordable healthcare with exotic travel options worldwide.

MediTour offers solutions to those who place a premium on their quality of life.  Whether you have a physiological need requiring medical attention, a social motivation to change the way you look, or an inherent desire to seek self actualization through organic, holistic, and natural healthcare methods, MediTour provides enormous options.

For the best care, access the best. MediTour offers medical care options in foreign destinations, including world-class surgeons and physicians, state-of-the-art facilities and up-to-date technologies, treatments and procedures for individuals seeking health and wellness abroad.
Anyone who has been diagnosed with clogged arteries may benefit from CABG surgical procedures at MediTour.

CABG stands for coronary artery bypass graft surgery. Pronounced "cabbage," the procedure improves flow of blood to the heart muscle. CABG surgery is often recommended to those diagnosed with severe coronary heart disease caused by plaque buildup inside the arteries that supply blood to the heart muscle.
Pre- and Post-Op Care
Before you undergo a CABG procedure, you'll need a variety of tests, which will include:

•    EKG (electrocardiogram)
•    Blood tests
•    Chest x-rays
•    Cardiac catheterization
•    Coronary angiography

The CABG procedure takes between 3 to 5 hours, but duration depends on the number of arteries that need to be bypassed. Following the surgical procedure, you'll spend 1 to 2 days in an ICU (intensive care unit). There, your blood pressure, oxygen levels, and heart rate will be checked continuously throughout your recovery period, and you may be asked to wear compression stockings to help to prevent blood clots from forming.

You'll leave the ICU to be placed in a traditional hospital room, where you'll stay anywhere from 3 to 5 days before discharge. Patients can inspect a 6 to 12 week recovery and recuperation period following the surgical procedure, mostly with in-home care and follow-ups with your primary care provider.
Risks and Complications
A CABG procedure is a major form of surgery, and may come with some, though uncommon risks. Risks may include but are not limited to:

•    Adverse reaction to anesthesiology
•    Infection
•    Bleeding
•    Pain
•    Fever
•    Stroke
Who Should Consider CABG Surgery?
•    Individuals who have been diagnosed with arterial blockage or damage to the heart may benefit from CABG surgery. 
•    Individuals experiencing angina, or chest pain due to such blockage are also candidates for the surgical procedure.
•    Individuals with complicating disease conditions such as diabetes may also benefit from CABG surgery to help reduce the risk of heart attack.
| | | | |
| --- | --- | --- | --- |
| Remark | Hospital Stay | Length of Stay | Price $ |
| Single Room*3 days ICU/6 days room            | 9 days | 15-20 days | $9000 |
We provide complete pre-treatment and post-operative care.
For the best in care, access to the best is essential.
Please Click here to request more information from MediTour.
---