Package Details

Best Stem Cell Treatment for Autoimmune Diseases in Czech Republic
Our body has its own system of immune responses of an organism against its own healthy cells and tissues. Any aberrant response of the immune system resulting in disease is termed as an autoimmune disease. The immune system of the body is attacked under such conditions. According to many medical research and studies, stem cell treatments can be useful to treat such autoimmune diseases. As these treatments are more natural, they provide a complete solution to the problem. The Czech Republic is one of the leading destinations globally that provide top-rated stem cell treatments. Here the procedures are performed by well-recognized experts and doctors. So, you can get the best treatment for autoimmune diseases using stem cell therapy in the Czech Republic.
Factors Affecting Package Price
In many cases, the same clinic charges different amounts to the patients due to the relative factors like:
Patient's age

Patient's health condition

Clinic's location

Stem cell extraction procedure 

Doctor's experience

Medical center's facilities 

What is the Price of Stem Cell Treatment for Autoimmune Diseases in Czech Republic?
The Cost of Stem Cell Therapy for Autoimmune diseases in Czech Republic is 12,000 Euro/ $13,620 approximately. Complex 3-day Stem Cell Therapy Program - contains Vitamin and Detoxification Intravenous Therapy, Intravenous Stem Cell Therapy and Magnetotherapy for further stem cell activation. 
Payment Options: Cash, credit card, wire transfer
Note: The center may require a money deposit once a patient decides to book the surgery.
Inclusions
Medical fees comprising doctor fees and nursing staff

All hospital fees with night stay

Stem cell injections
Exclusions:
Hotel or recovery house

Airfare

Food
Advantages of Stem Cell Therapy for Autoimmune in Czech Republic
Improved body immunity

Long-term remission for autoimmune solutions

Natural way to improve the body's protection power

Better defense from foreign body attacks

World-class facilities

Qualified and experienced doctors and medical staff

Best-in-the-industry price

Enjoy the great hospitality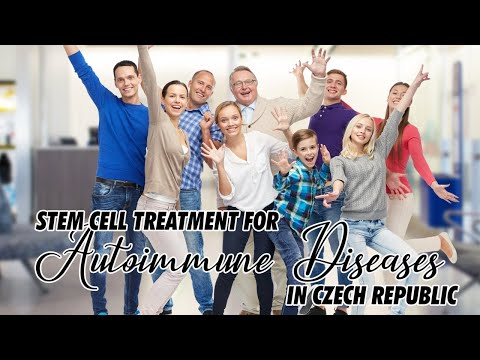 For more details on Stem Cell Treatment for Autoimmune Diseases in Czech Republic, click the button below: