Package Details
Stem Cell Treatment for Cartilage Regeneration in Czech Republic
Human Articular Cartilage is the white smooth and tender tissue that covers the bone ends at the joints. This cartilage does not regenerate like the other tissues in the body. Till the introduction of Stem Cell Therapy for Cartilage Regeneration, the only way to cure the wear and tear of Articular Cartilage, often leading to osteoarthritis, is through joint replacement surgery.
Stem cell therapy helps to multiply the Articular Cartilage and form new bone or cartilage that can replace the injured tissue. Thus, the cartilage is restored.
The Czech Republic has become a popular medical tourism destination in recent times owing to its stem cell treatment centers. The country has a long history and is known for its ornate castles and native beers that attract tourists around the world.
Stem Cell Treatment for Cartilage Regeneration:
Stem cell therapy is being touted as a miracle cure for several health problems from wrinkles to spinal repair. It promptly cures wear and tear of deteriorating cartilage that causes pain and limits joint functions.
Stem cell therapy for Cartilage Regeneration reduces pain and repair cartilage to improve the quality of life in patients and avoid surgery. Several combinations and forms of stem cell preparations improve Cartilage Regeneration and offer successful outcomes.
Stem cells maintain and heal tissues. It replenishes damaged and dying cells and simultaneously promotes smooth movement of joint surfaces and protects bones from friction. Thus, it develops physical movement in the patient.
Stem cell therapy for Cartilage Regeneration is minimally invasive. It decreases inflammation and repairs several forms of damage from arthritis. It also plays an important role in delaying or preventing knee replacement surgery.

Cost: Stem cell treatments for Cartilage Regeneration in the Czech Republic costs around 4,430 EUR/$4,900 approximately. One-day Stem Cell Therapy Program including Stem Cell Therapy provided as a local injection to target joint. Application for one joint - 3,900 EUR (4,300 USD) Application for another joint - 2,000 EUR (2,220 USD).
Note: This is an estimated price and the exact cost of the treatment will be decided after the physical check-up.
Inclusions
Medical fees comprising doctor fees and nursing staff

All hospital fees with night stay

Stem cell injections
Exclusions
Hotel or recovery house

Airfare

Preoperative lab work
List of Required Pre-op Tests
CT Scans

MRI

X-rays

EMG, etc.
Note: The laboratory tests are done at least 7-10 days prior to the procedure. The particular tests are prescribed after a complete physical evaluation of the patient.
Payment Options: Cash, credit card, wire transfer
Note: The center may require a money deposit once a patient decides to book the surgery.
Factors Affecting Package Price
In many cases, the same clinic charges different amounts to the patients due to the relative factors like:
Patient's age

Patient's health condition

Clinic's location

Stem cell extraction procedure

Doctor's experience

Medical center's facilities
Benefits of Stem Cell Treatment for Cartilage Regeneration
Helps in delaying or preventing knee replacement surgery

Non-invasive procedure

Promising results

Reverses some of the symptoms

Rapid improvement of the Articular Cartilage

Improves mobility in the patient

Helps regain physical movement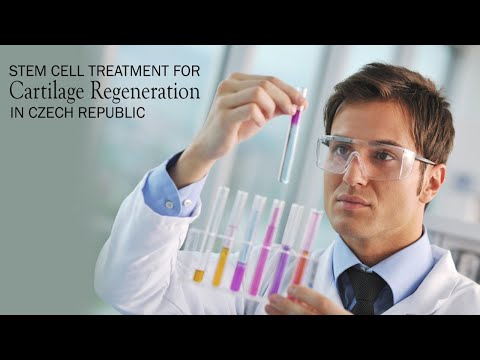 For more details on Stem Cell Treatment for Cartilage Regeneration in Czech Republic, click the button below!