Package Details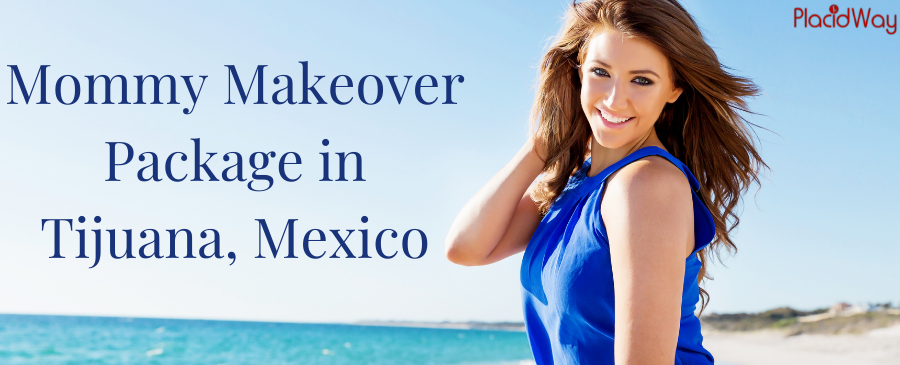 Affordable Mommy Makeover Package in Tijuana, Mexico
Gastelum provides a cheap package for Mommy Makeover in Tijuana, Mexico. Get top treatment-free quotes from top centers. Plastic Surgery in Tijuana by Gastelum Cosmetic Surgery presents the best Mommy Makeover procedures through Dr. Oscar Leal Gastelum, Certified Cosmetic Surgeon, to assist you in enhancing the body and face you want. You can counsel straightforwardly with Dr. Oscar Leal Gastelum who has over 10 years of experience in his field of Aesthetic Surgery.
Definition of Mommy Makeover Treatment
Mommy Makeovers are a few medical procedures that are applied to assist you with getting the pre-pregnancy shape or figure that you need. As is known, a woman's body will change after having a baby. The skin seems to lose its adaptability, similarly to its customary shape. This influences decreasing confidence, similarly to changes in body shape through and through. Accordingly, Mommy Makeover offers top answers for ladies to acquire tight skin, delete stretch imprints, give by and large skin recuperating and improvement, and other beautification benefits.
The cost of Mommy Makeover in Tijuana, Mexico by Gastelum cosmetic surgery clinic starts from $8,900.
Note: Price can be different or change depending on the complexity of the procedure. Please follow the Price Policy in Gastelum or contact the Customer Representative.
This is an awesome makeover procedure for a mother who needs to recover her body following imagining a posterity. It involves three interventions: recovering the shape and flawlessness of the bust; level mid-district and crash overflow fat from thighs and midriff. Normal Mommy Makeover procedures conventionally join Tummy Tucks, Liposuction, Breast Reductions, Genital Rejuvenation, and many more. Here are some requirements before having Mommy Makeover in Tijuana, Mexico by Gastelum:
BMI Requirements: BMI less than 37
Procedure: Breast Augmentation, Tummy Tuck, 360Lipo (back, waist, lower abdomen, flank), Brazilian Butt-Lift
Requirements: Body Pictures (Front, Side, Back profile), FREE Virtual Consultation, Medical History
Before and After Mommy Makeover in Tijuana, Mexico by Gastelum
Check below images for Mommy Makeover in Tijuana, Mexico by Gastelum: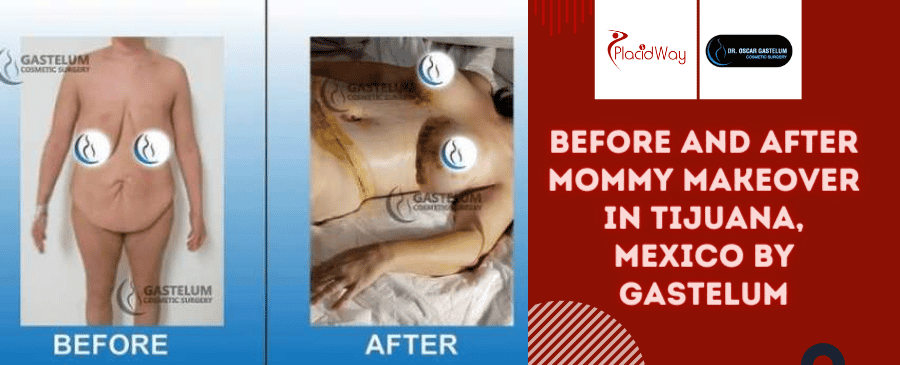 Below are some advantages of selecting the Mommy Makeover Package in Tijuana, Mexico by Gastelum:
Here you can find inclusions for Mommy Makeover Package in Tijuana, Mexico by Gastelum:
Check below for information on exclusions for the Mommy Makeover Package in Tijuana, Mexico by Gastelum:
Below are some pre-op tests in Mommy Makeover Package in Tijuana, Mexico by Gastelum below:
Payment Options: Cash, Credit Card, Wire Transfer
Note: The clinic may ask you for a money deposit once you decide to receive the surgery.
Check below for more information about the top Mommy Makeover Surgeon in Tijuana Mexico by Gastelum:
Licenses and Certifications:
Board Certified Cosmetic Surgeon in Tijuana, Mexico.
Experience:
Surgeon – Clinica Leal

CEO of Comercializadora Oceptis Sa de CV from 2010 – present in Tijuana Mexico

CEO of Administradora Leal SA de CV from 2010- present in Tijuana Mexico

Professional Aesthetic Plastic Surgeon at Medica Gastelum Sa de CV from 2000 - present in Tijuana Mexico.
There are several reasons why people pick Tijuana as a Plastic Surgery Vacation, such as cheap cost, first-class plastic surgery tools, the use of advanced technology for surgery, and so on. The most common way to reach Tijuana is going through San Diego Trolley (which is moreover on occasion called the Tijuana Trolley), which takes you clearly to the limit crossing. You could in like manner drive across the line using a private car, but by then you'd end up with halting annoys on the contrary side and caught in a long line of traffic endeavoring to get back across.
Besides, if you rent a vehicle in San Diego, rental workplaces deny bringing it into Mexico. The choice is yours. Be insightful with your traveling decisions. If you pick a plane, you can arrive at Tijuana Airport which is around 8km (5 miles) east of the city. To make a beeline for Tijuana from the U.S., you can take highways I-5 or 805 S. to the Mexican limit at San Ysidro. The drive from downtown San Diego needs around 30 minutes, or you can leave your vehicle in a San Ysidro leaving the region and walk the 20 minutes to Avenida Revolución.
Here you will find information about FAQ (Frequently Asked Questions) for Mommy Makeover in Tijuana, Mexico by Gastelum:
The objective of the mommy makeover is to reestablish a more lifted, energetic look to your body shape. This might require extracting overabundance skin, eliminating undesirable fat, expanding breast volume with a breast embed, and additionally tending to volume misfortune with fat uniting.
If you put on weight during pregnancy, you should attempt to lose some of it normally prior to falling back on surgery. Commonly, surgeons propose holding up a half year to one year prior to going through a mommy makeover.
You might be a possibility for mommy makeover surgery on the off chance that: You are in acceptable clinical wellbeing. You are at your ideal body weight. You have an uplifting perspective and practical assumptions.
Contingent upon precisely the thing you're having done, you can anticipate that your mommy makeover should take somewhere in the range of four and a half to five and a half hours. You'll be up and wandering again decently fast, which means you will not need to stand by well before you can return home.
Mommy Makeover Package in Tijuana, Mexico by Gastelum will provide you with satisfactory results and amaze you with the complete package. It's time for you to start your reservation through the Mommy Makeover Packages in Tijuana Mexico by Gastelum. Bring the perfection and convenience you need for plastic surgery right now, by pressing the link button below: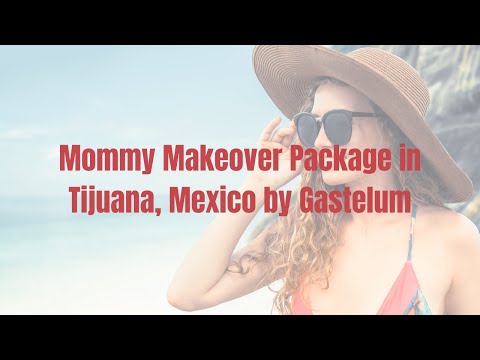 Related Experiences:
Useful Guide to Mommy Makeover in Tijuana Mexico
Mommy Makeover in Mexico – Top Rated Clinics and Cost!
Mommy Makeover in Costa Rica - Reshape Your Body Figure!
Mommy Makeover Turkey - Restore Your Pre-Pregnancy Body
Transform Your Look with Mommy Makeover in India
Mommy Makeover in Dominican Republic - Transform Your Look