Best Maxillofacial Surgery Turkey by Tanfer Clinic
Package price starting from:
$800
Treatment:
Dentistry, Maxillofacial Surgery
Focus Area:
Maxillofacial Surgery | Dental Surgery | Oral Surgery Center Istanbul | Jaw Surgery Clinic Istanbul | Tanfer Clinic | Istanbul | Turkey
---
Affordable Jaw Surgery in Istanbul, Turkey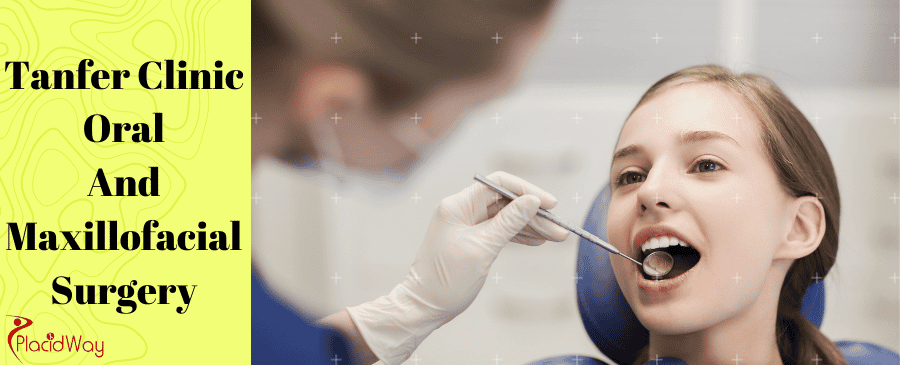 Maxillofacial surgery is a dentistry specialization that focuses on surgical procedures involving the jaw, the mouth, and the neck. Often, dentists or orthodontist referrer patients to a maxillofacial surgeon for issues they traditional orthodontics or basic dental procedures cannot correct. Reconstructive surgery is a major part of training for a maxillofacial surgeon, literally allowing a surgeon to rebuild areas of the jaw, lower face and neck that have been damaged due to accident, disease, or blunt force trauma.
Maxillofacial Surgery Overview
If you have a condition involving the teeth, jaws, or bones and tissues of the face that causes you pain and prevents you from performing normal activities, you may need to see a specialist in oral and maxillofacial surgery, such as the team members at Summit OMS, to correct the abnormality, relieve the pain, and allow you to return to a normal life.
Cost of Maxillofacial Surgery in Turkey, US and UK
| | |
| --- | --- |
| Country | Average Cost |
| Istanbul, Turkey | $800 |
| US | $20,000 |
| UK | $28,000 |
Note: Price can change and vary depends on complexity of procedures and patient conditions.Contact our customer representative for more information.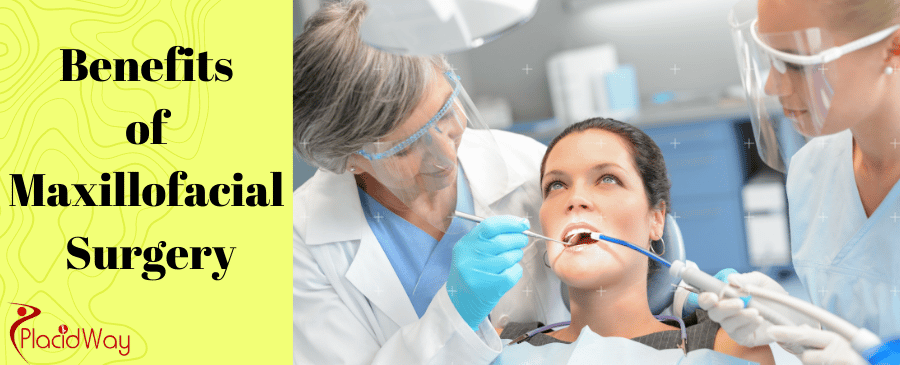 Benefits of Jaw Surgery in Istanbul, Turkey
A maxillofacial surgeon can do anything from pull an impacted wisdom tooth to correct misaligned jaws. Maxillofacial surgeons also provide treatment and procedures for individuals who have experienced facial or deformity due to blunt force trauma and accident injuries that may require but is not limited to dental implants to total jaw reconstruction. Maxillofacial surgeons also treat individuals diagnosed with cysts, tumors, or cancer of the mouth, jaw, or throat. Maxillofacial surgeons often perform facial cosmetic surgery procedures as well.
Healthy mouth

Replaces missing teeth with dental implants

Fixes poor jaw alignment

Correct cleft palates

Extracts extensively damaged teeth

Trained and certified dentists

Efficient and cost-effective

Boost in self-confidence

Exotic and attractive holiday

Common Types of Maxillofacial Surgery
A maxillofacial surgeon deals with a variety of issues in his or her practice. Some of the most common treatments and procedures performed by maxillofacial surgeons include but are not limited to:
Cleft palate or lips : are openings or splits in the upper lip, the roof of the mouth (palate) or both. Cleft lip and cleft palate result when facial structures that are developing in an unborn baby don't close completely. Cleft lip and cleft palate are among the most common birth defects.​

Disfiguring deformities: is the state of having one's appearance deeply and persistently harmed medically, such as from a disease, birth defect, or wound.

Facial nerve damage: Facial nerve disorders can cause weakness on one or both sides of your face. You might lose your facial expressions, and find it difficult to eat, drink and speak clearly. It can also become difficult to close your eye and blink, which can lead to damage to your cornea.

Cancers of the mouth, jaw, or neck: Cancer that occurs on the inside of the mouth is sometimes called oral cancer or oral cavity cancer. Mouth cancer is one of several types of cancers grouped in a category called head and neck cancers. Mouth cancer and other head and neck cancers are often treated similarly.

Jaw alignment correction procedures [mandible (lower jaw) or maxillary (upper jaw): Jaw surgery, also known as orthognathic (or-thog-NATH-ik) surgery, corrects irregularities of the jaw bones and realigns the jaws and teeth to improve the way they work. Making these corrections may also improve your facial appearance.

Osteotomy or removal of bone to correct alignment and structure of the jaw:  can readjust or realign the jaw. It's also referred to as orthognathic surgery. It's performed by oral or maxillofacial surgeons working along with an orthodontist most of the time.

Jaw implants: Jaw Implants are commonly used to correct a small or asymmetrical lower jaw. Jaw Implants can strengthen the definition of your jawline, or increase your jaw angle width to balance your face proportions.

Bone grafting: Bone grafting is a surgical procedure that uses transplanted bone to repair and rebuild diseased or damaged bones. A bone graft is a choice for repairing bones almost anywhere in your body. Your surgeon might take bone from your hips, legs, or ribs to perform the graft.
Procedures and approaches to different types of maxillofacial surgery are involved, depending on condition, age and overall goals and functional needs of the patient. Maxillofacial surgery addresses both soft and hard tissue injuries or damage in the jaw caused by congenital birth defects, trauma, or disease processes that may cause misalignment or disfigurement.

Best Maxillofacial Surgeon in Turkey
A maxillofacial surgeon is one who has trained in a variety of oral dentistry, cosmetic surgical and maxillofacial procedures. Ensure that any physician who engages in such procedures belongs to a society or association of maxillofacial plastic surgery in his or her country of origin. Facilities should be certified and accredited by domestic or international accreditation organizations as well.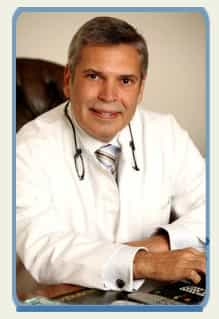 Dr. Nihat Tanfer, graduated from Marmara University Faculty of Dentistry in 1974. Entering upon a career as a doctoral student is tooth, jaw diseases and surgery in 1975, he completed his studies as Dr. Med. Dent. with a high level in 1981.
He founded plastic oral surgery center in 1981.
He worked in implantation professorship with Prof. Tramonte in Milano between the years of 1985-90. Dr. Nihat Tanfer, founding dental policlinic of International Hospital in 1989.
He had worked as the head of dentistry department of the hospital for 5 years.

Dr. Nihat Tanfer was selected as honorary member by the Accademia Italiana Degli Implianti(A.I.D.I) for his overachievements in the field of implantation.
Dr. Nihat Tanfer is an expert in dental and maxillofacial surgery and also among the doctors of implementing the first implant operation as well as lately box technic operation in Turkey.
Why Choose Turkey for Maxillofacial Surgery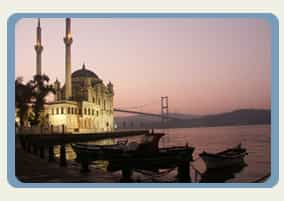 Turkey, which does the honors of millions of tourists every year, has began to be the reason of preference in also tourism area recently thanks to technologically equipped health care organizations and  medical operations done with worldwide known doctors. The main reasons of this development are the doctors' success in their field, Turkey's healthcare organizations settling that development technologically and treatment costs being desirable at the rate of 1/4 compared to equivalent countries. When these advantages taken into consideration our clinic presents opportunities to its patient coming from abroad both the chance of vacationing in Istanbul with its unique historic fabrics and being treated.
Why Choose Us?
Our clinic has adopted world class hygiene and sense of quality.

International quality and standard documents taken from BVQI is the sharpest indication of them.

The patients will be cared by our expert doctors.

Treatment plan includes average treatment duration and treatment costs.

Laboratory processes has been performed as an inhouse operation in our clinic with ISO 9001 quality certificate. So dental prothesis can be provided within short deadlines

Our clinic is located at the center of the city so you will also have an opprtunity to enjoy your holiday in Istanbul. We meet our guests and to transfer from Airport to hotel and Tanfer Clinic as well as giving help to our guests for hotel accommodations and sight seeing tours and city guidance services.

We have the new Osteobioregeneration tecnique, which is a new prosthetically and aesthetically guided bone regenerative technique that introduces a great opportunity to the patients to make the lost jaw bone part reconstructed and rebuilt. İt allows to restore lost bone volume where aesthetic requires.

We offer  free hotel accommodations for  over a certain amount of treatments.
Contact us today for more information about Maxillofacial Surgery Packages in Istanbul, Turkey

Related Experiences:
All on 8 Dental Implant in Istanbul, Turkey
Dentures in Istanbul
Dental Crowns in Istanbul
Dental Veneers in Istanbul
Dentists in Istanbul, Turkey
Complete Guide for Dental Implants in Istanbul, Turkey
---