Oporto Health Holiday
, Portugal
Rua Gondezindo Eres, 804 - 4415-831 Sandim, Porto - Portugal

Focus Area: Cosmetic Surgery Portugal, Wellness Portugal, Gynecology Treatment, Bariatric Surgery Porto, Dialysis Portugal, Sports Medicine, Cancer Treatment Portugal, Affordable Medical Treatment Portugal, Affordable Medical Treatment Europe, Ophthalmology, Porto, Portugal
Cosmetic Surgery Portugal, Wellness Portugal, Gynecology Treatment, Bariatric Surgery Porto, Dialysis Portugal, Sports Medicine, Cancer Treatment Portugal, Affordable Medical Treatment Portugal, Affordable Medical Treatment Europe, Ophthalmology, Porto, Portugal
Profile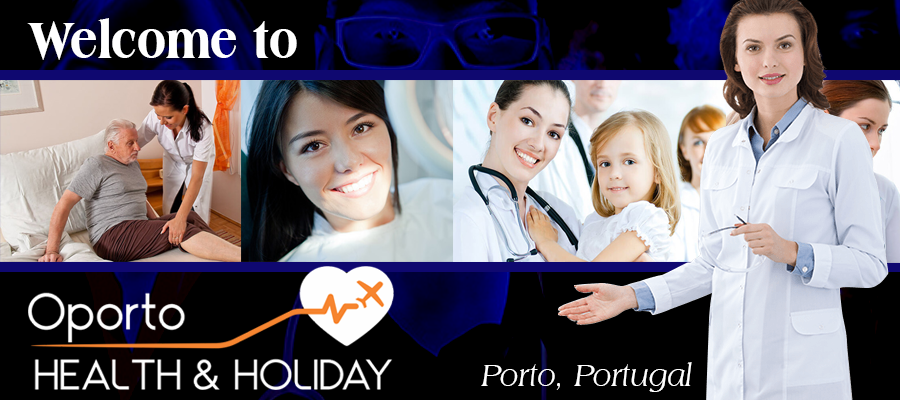 Welcome to Oporto Health Holiday
Located in Porto, Portugal, Oporto Health Holiday focuses on offering international and local patients customized, affordable, and high-quality healthcare and wellness treatments, performed in worldwide-renowned, certified hospitals and clinics and combining them with top-notch tourism services. Collaborating with internationally recognized, highly trained, English-speaking physicians and researchers, Oporto Health Holiday provides flawless medical services, creating a custom-tailored health care plan for all the patients, including individuals with special needs and long-term treatments.
Treatments and Procedures
Dentistry
Plastic Surgery
Bariatric Surgery
Oncology
Gynecology
Assisted reproduction technology
Ophthalmology
Orthopedics
Check-Ups
Dialysis
Sports Medicine
Health Care Plans
Wellness treatments
Clinical thermalism
If you want to find out more about the treatments and procedures offered by Oporto Health Holiday, please contact us!​
Reviews