Medvisit Global
IVF, Surrogacy, Egg Donation, Orthopedics, Eye Surgery, Plastic Surgery, Dentistry, Hair Transplantation, Obesity Surgery, Medical Tourism Options, Healthcare in Georgia, Tbilisi, Georgia?


, Georgia

Specialty:

Cosmetic/Plastic Surgery, Dentistry, Eye/Lasik Care, Fertility Treatment, Hair Transplantation, Obesity/Bariatric Surgery, Orthopedic/Knee Surgery, Weight Loss Program

Focus Area:

IVF, Surrogacy, Egg Donation, Orthopedics, Eye Surgery, Plastic Surgery, Dentistry, Hair Transplantation, Obesity Surgery, Medical Tourism Options, Healthcare in Georgia, Tbilisi, Georgia
Medvisit Global Profile Overview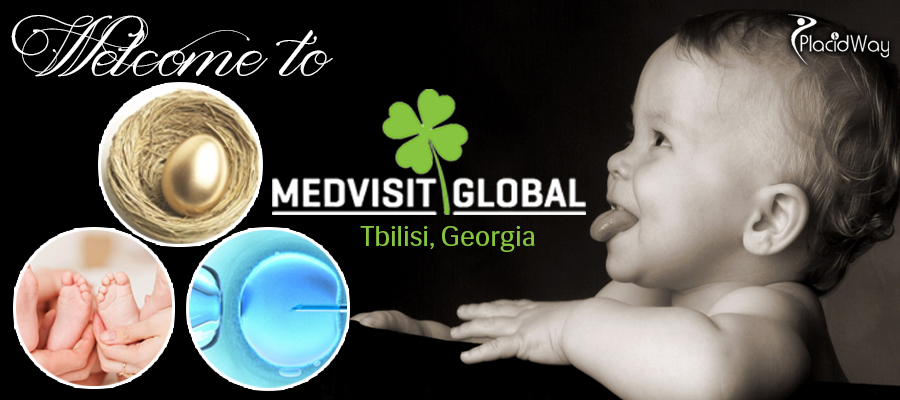 Welcome to Medvisit Global!
Located in Tbilisi, Georgia, Medvisit Global's main mission is to simplify patients' life by offering state-of-the-art, modern, and affordable medical care. Focusing on individualized approach and comfort, Medvisit Global has earned appreciation and respect. The center offers a wide range of the latest Assisted Reproductive Technology (ART) procedures, such as IVF (with our without ICSI), Surrogacy, Egg Donation, Gamete Cryopreservation (Egg and Sperm Freezing), Embryo Freezing, Egg Donor Sharing, Travelling Egg Donors, and many others. Besides infertility treatments, Medvisit Global also provides dentistry, plastic surgery, hair transplantation, orthopedic surgery, weight loss surgery and eye surgery.
Treatments and Procedures
IVF
Surrogacy
Egg Donation
Travelling Egg Donors
Gamete Freezing and Shipment
Genetic Testing
Dentistry
Plastic Surgery
Hair Transplantation
Orthopedic Surgery
Weight Loss Surgery
Eye Surgery
If you want to know more about Medvisit Global, please get in touch with us!
---
Reviews
Miranda

tsarmatebebs gisurvebt tqven saqmeshi

Facebook

Aug 09 2018

Juleta

Lots of success to your whole team, lots of new life and happy families ️

Facebook

Nov 19 2018

Anthony

Words cannot express how wonderful this company and the people who run it are. From the day I signed the contract to the day and after my beautiful daughter was born — They have been nothing but professional, caring, engaged and have kept me informed throughout every step of the process. My daughter was born during the pandemic… I was not able to see her for six weeks after her birth… But she was in fantastic hands… From the private maternity clinic that they used and the most up to date equipment —I never doubted that she was Going to be ok.. Matuta, Tamuna, Dea Took it upon themselves to make sure my daughter was well taken care of while I couldn't be there. Nothing but love from them… For my daughter and myself… All their facilities were immaculate and new. The people in Georgia are extremely kind… My daughter is healthy, happy and a very smart baby… You will be very happy to use this service… I made the right choice. I did a lot of research before I found Medvisit —And I am glad I did… I couldn't of asked for a better result and better people—During a very trying time in the world… The words I put on this page can't nearly cover how wonderful they have been… I would give them 10 stars if that was allowed. Anthony Grisanti

Google

Aug 17 2021
---
Cosmetic/Plastic-Surgery Related Packages
Cosmetic/Plastic-Surgery Related Experiences