Aesthetic Surgery Dr. Zgaljardic
Best Plastic Surgery Clinic in Zagreb, Croatia
Donje Svetice 46c, Zagreb, Croatia

Specialty:

Anti Aging, Cosmetic/Plastic Surgery, Skin Care

Focus Area:

Aesthetic Surgery Dr. Zgaljardic | Zagreb | Croatia | Cosmetic/Plastic Surgery | Skin Care
Aesthetic Surgery Dr. Zgaljardic Profile Overview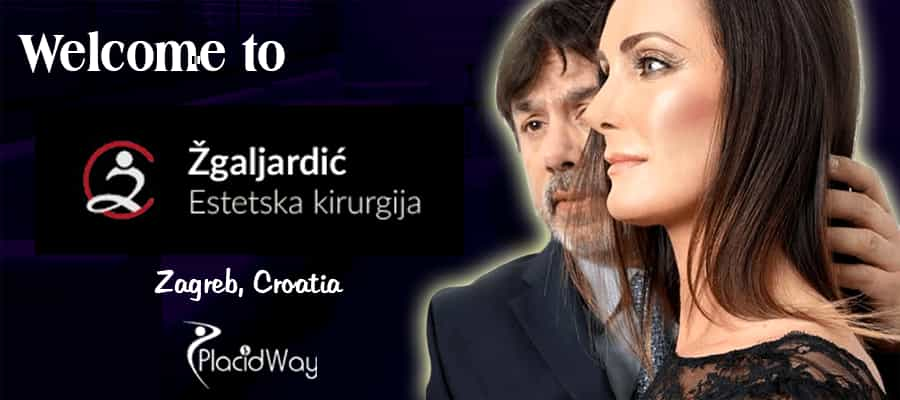 Located in Zagreb, Croatia, Aesthetic Surgery Clinic Dr. Žgaljardic applies modern minimally invasive surgical techniques using the synergy of surgery and laser technologies, with the ultimate goal of recovering quickly and getting the desired aesthetic results.
The clinic also provides non-invasive and non-surgical methods of rejuvenation, such as laser technology, fillers, chemical peels and Botox. Non-invasive methods are often used after cosmetic surgery to maintain the effect of the resulting surgery or are applied when there is no need for surgery.
Most Popular Cosmetic Procedures at Dr. Zgaljardic Clinic in Croatia
Breast augmentation

Ear correction

Nose surgery

Eyelid surgery

Laser liposuction

Arm lift

Maxillofacial surgery

Laser treatments
For more information about the treatments and procedures used by Aesthetic Surgery Clinic Dr. Žgaljardic, please contact us!

---
---