Kliniken Allianz Oncology Center
Kliniken Allianz Oncology Center in Munich, Germany
Bad-Trissl-Str. 73 83080 Oberaudorf, Oberaudorf, Germany

Specialty:

Cancer Treatment, Chronic Diseases, ENT, Gynecology Treatment, Organ Transplant, Urology

Focus Area:

Cancer Surgery | Best Cancer Treatments | Oncology | Cancer Treatment Abroad | Radiology Germany| Chemotherapy Germany| Rehabilitation | Kliniken Allianz Oncology Center | Munich, Germany
Kliniken Allianz Oncology Center Profile Overview

Kliniken Allianz Oncology Center
Bad Trissl Medical Centre
Bad Trissl Medical Centre was founded in 1968 by Senator Hans-Hermann Rösner-Mautby, as the first after-care clinic in Germany. From its very beginnings, the centre has been closely connected with the cancer research centre of Heidelberg. In 1999, Senator Rösner's son, Peter, took control of the centre and completely modernized all buildings and also founded the independent Department of Rehabilitation, which includes an indoor pool and a centre for medical sports therapy.
Bad Trissl Medical Centre, is one of the affiliated medical facilities in the Kliniken Allianz Munchen group. The oncology centre offers modern, as well as traditional, cancer treatments and procedures for patients all over the world.
The therapy and care for the patients is based upon many years of experience and a constant survey of the latest scientific results in oncology. The centre's acute therapy unit is divided into two main sections: the Department of Gynecology and the Department of Internal Medicine.
Thanks to experienced physicians and modern medical equipment from the Department of Radiology and Nuclear Medicine various types of cancer are detected in the early stages, therefore making the treatments highly successful.
Working in close collaboration with the University Clinic of Grosshadern in Munich, the Bad Trissl Medical Centre is able to offer its patients regional hyperthermia too treat various types of tumors. The cancerous cells are killed by using radio waves, therefore enhancing the effects of radiation therapy and chemotherapy.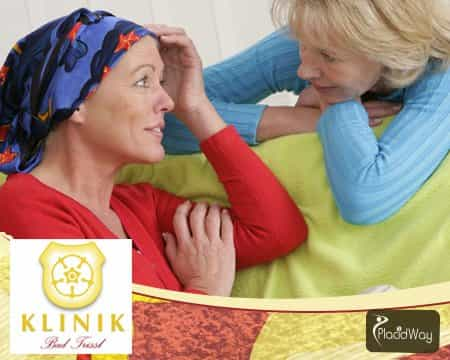 Bad Trissl Medical Centre Departments
Gynecology
Internal Medicine
Rehabilitation & Physiotherapy
Radiology & Nuclear Medicine
Regional Hyperthermia
Radiation therapy
Natural medicine
Our team
Senator h.c. H. H. Peter Rösner
Owner of the Bad Trissl Medical Centre
Dr. med. Bernhard Weber
Medical director of Bad Trissl Medical Centre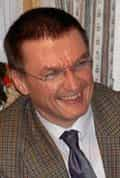 Friedrich Wagner
Managing director of Bad Trissl Medical Centre
Our Goals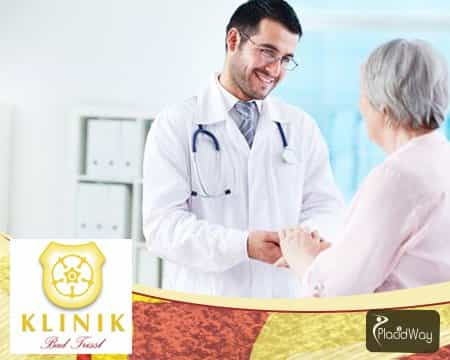 Continuously develop and improve the holistic approach towards cancer patients by collective effort
To improve early detection of cancer
To coordinate the scientific and practical work in oncology
To promote new researches of clinical studies for chemo-, hormone-,immune- and complementary therapies
To continue accompanying our patients with love and kindness through all stages of their illness
What we do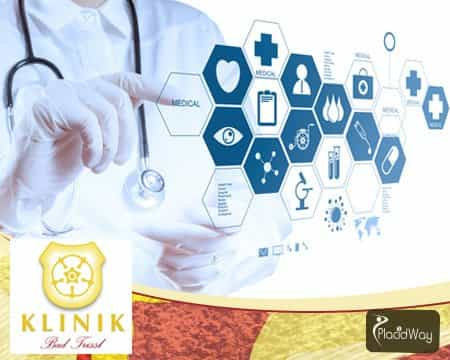 We offer treatment plans developed for each patient.
We take our time for all concerns and desires of our patients and take them seriously.
We create a climate of warmth and confidence, because we believe that a good atmosphere mobilizes healing forces.
We provide various programmes to help our patients get back their former social life.
We support our patients in case of financial problems with our welfare organization.
We help our patients and their relatives deal with their social and bureaucratic problems - not only during their hospital stay, but also after their dismissal.
We are here to help you get the best treatment option for cancer in a relaxing and friendly surrounding.

---
---