PlacidWay Argentina Medical Tourism
Medical Travel Argentina, Health Tourism Buenos Aires, Cosmetic Surgery in Argentina, Cancer Therapies, Latin America Health Care



Worldwide Medical Travel, Argentina

Specialty:

Addiction Treatment, Alternative Medicine, Anti Aging, Ayurveda, Cancer Treatment, Chronic Diseases, Cosmetic/Plastic Surgery, Dentistry, Detox, ENT, Executive Healthcheck, Eye/Lasik Care, Fertility Treatment, General Medicine, General Surgery, Gynecology Treatment, Hair Transplantation, Heart Care/Surgery, Laparoscopic Surgery, Laser Surgery, Medical Spa Treatment, Neurology, Obesity/Bariatric Surgery, Organ Transplant, Orthopedic/Knee Surgery, Pediatric Treatment, Radiology/CT Scans, Rehabilitation, Robotic Surgery, Skin Care, Spine Care/Surgery, Sports Medicine, Stem Cell Therapy, Urology, Vascular Surgery, Weight Loss Program, Yoga/Meditation

Focus Area:

Argentina Medical Tourism | Health Travel South America | Medical Tourism Latin America | Cancer Treatments | Orthopedic | Cardiac Care | Diabetes | Dental Treatments | Fertility| Obesity | Buenos Aires, Argentina
PlacidWay Argentina Medical Tourism Profile Overview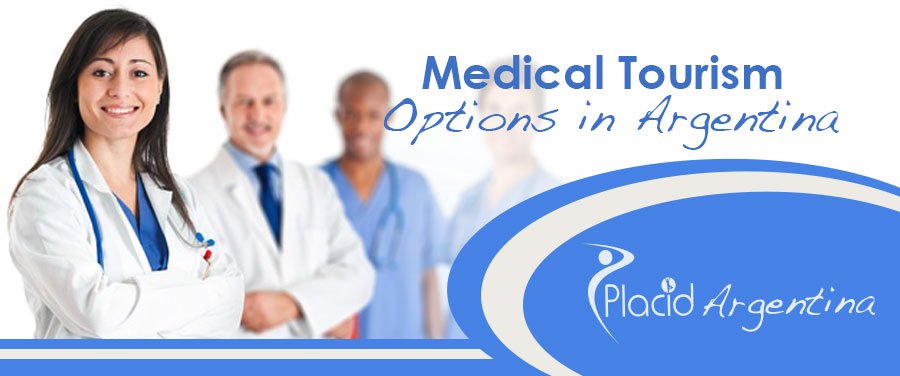 Medical Tourism Options in Argentina
Latin America
Combining healthcare with exotic travel options in Argentina at affordable costs, PlacidWay Argentina Medical Tourism is an excellent health and wellness program for medical tourism.
If you are trying to find new ways to improve the quality of life or you have a condition need requiring medical attention, a social desire and motivation to enhance the way you look, or a secret wish to seek self-improvement through alternative or traditional health care methods, PlacidWay Argentina Medical Tourism offers lots of options from which you can choose from.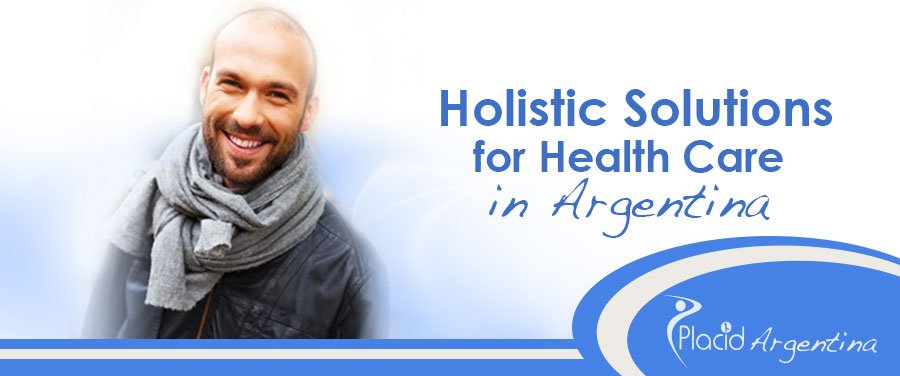 PlacidWay Argentina Medical Tourism is a holistic solution for health care in Argentina, including highly specialized surgeons and doctors, top notch medical facilities and innovative healthcare technologies, treatments & procedures.
PlacidWay Argentina Medical Tourism collaborates exclusively with the very best health and wellness providers from Argentina. There is plenty from which you can choose and the choice is entirely yours!
With complete freedom to choose your own customized treatment at the Argentinian medical centers that meet all your needs and wishes, you will enjoy the medical experience in Latin America.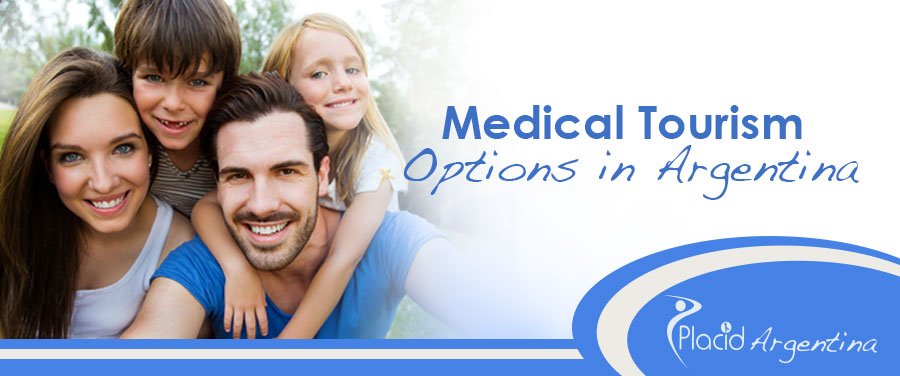 Argentina is the right medical destination if you are looking for:
Cosmetic Procedures: plastic surgery, dentistry, LASIK surgery, skin care, etc.

Specialty Services: fertility treatment, rehabilitation programs, chronic diseases, etc.

Surgical Interventions: orthopedic & spine surgery, heart care, cancer treatment, weight loss surgeries, etc.

Wellness Programs: alternative medicines, medical spas, anti-aging programs, detoxification programs, etc.
Argentina is filled with outstanding healthcare options and PlacidWay Argentina Medical Tourism provides solutions that are comprehensive, economical, world-class, and know no borders.
With medical tourists coming from all parts of the globe, PlacidWay Argentina Medical Tourism offers excellent medical tourism packages for each and every one of them.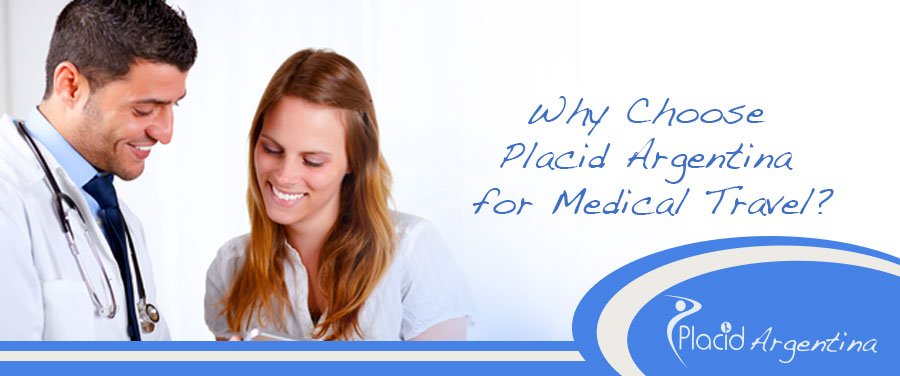 Why Choose PlacidWay Argentina for Medical Travel?
You can get easy and quick access to Argentina's best doctors and surgeons performing in internationally accredited and certified hospitals and clinics of all specialties, to offer high standards in health care.
You can find carefully researched medical centers that meet and exceed the requirements of international patients by offering technologically advanced healthcare infrastructures perfectly merged with revitalizing tourist attractions.
You will be guided through this fresh experience meant to help you regain health and vitality!
You have at your disposal carefully integrated online travel reservation services such as hotels, flights and car rentals, allowing you to book and plan your entire medical vacation with no effort.
Why don't you start explore, customize, and experience health care in Argentina?
PlacidWay Argentina comes with solutions that fit your personal needs, finances, and desires.
We connect you with the ideal healthcare service provider of your choice for FREE!

---
---
Addiction-Treatment Related Packages
Addiction-Treatment Related Experiences