Evolution Implant Center
Los Algodones, Mexico
2nd St. and Ave. B. Alamo Valley inside Plaza Rio Colorado

Focus Area: Evolution Implant Center | Dentistry | Cleaning | Whitening | Fillings | Extractions | Dentures Implant Procedures | Root Canal Treatment | Crowns and Veneers | Algodones, Mexico
Evolution Implant Center, Best Dentistry Clinic, Dental Implants, Cheap Whitening Center, Best Fillings Clinic, Affordable Extractions Doctors, Best Crowns Surgeons, Dental Veneers, Algodones, Mexico
Profile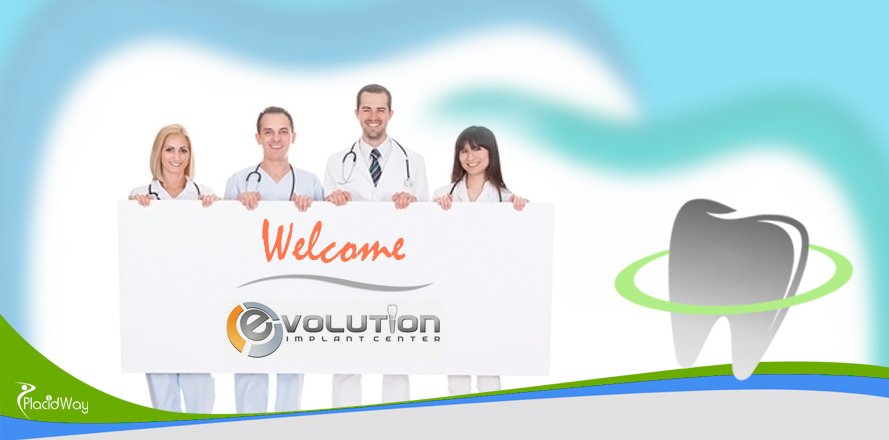 Welcome to Evolution Implant Center in Los Algodones, Mexico
Evolution Implant Center is one of the best dental clinics in Los Algodones, Mexico. The clinic aims to become a local and national leader of high quality oral health care and to offer quality services with modern equipment and qualified dentists. Patient trust and satisfaction are the team's concern, that is why they treat customers as family members.
The medical team consists of certified dentists who specialize in their individual fields, but who continuously update their knowledge and skills to stay on the cutting edge of the latest treatments and procedures in the dental care field. At Evolution Implant Center each patient is treated with genuine care and compassion focusing on personalized dental care one patient at a time.
Our medical team
Dr. Eduardo Escandon Basich is one of the best Implantology Specialists in Mexico. He graduated from Dentistry School in the University of Baja California in Mexicali and then he completed his general practice residency at the Social Security Hospital in Mexicali, B.C. Dr. Eduardo Escandon Basich is highly trained and experienced in providing general, cosmetic and implant dentistry to local and international patients.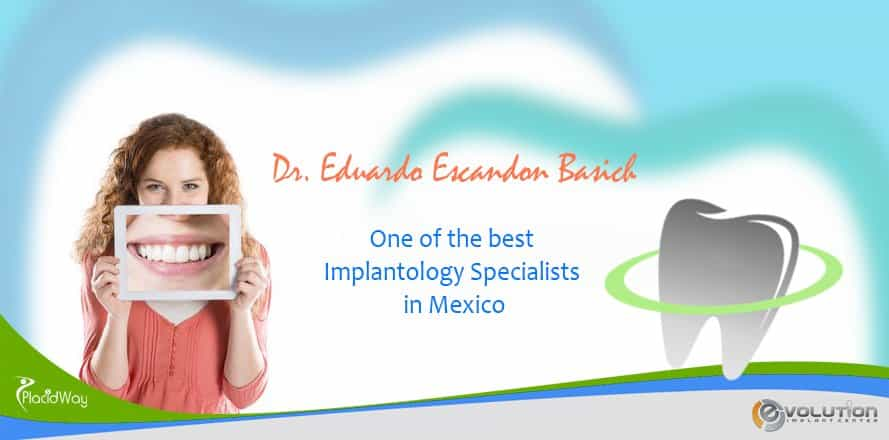 Treatments and procedures
Dental Bonding
Holistic Dentistry
Oral Surgery
Mouth Guards
Dentures
Partials
Orthodontics
Relines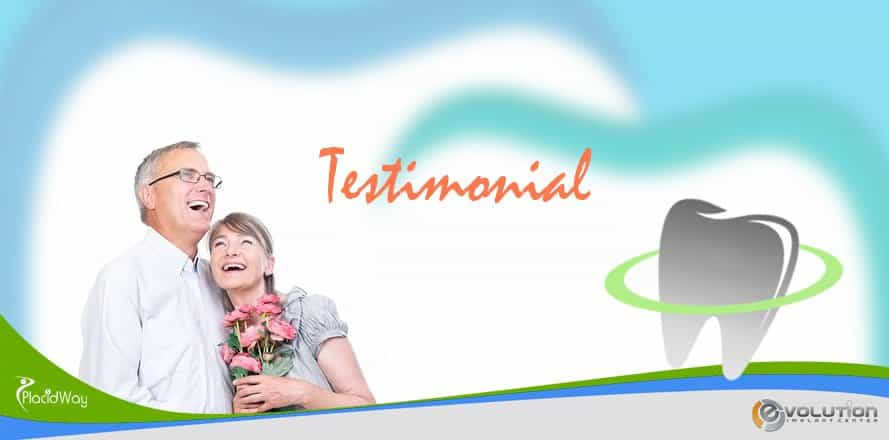 Patient Testimonial
I just finished three very full days with Eduardo and had what I would call a complete dental makeover. Everything considered, this has been my best dental experience ever. Eduardo spent an enormous amount of time with me evaluating my case, calling in two other consultants for additional opinions. Once we agreed on the work - and the price in advance - he was caring, gentle, thorough, professional. What more could one ask for. And did I mention that I saved about 80% over comparable work in the US. Highly recommended! (Steven from Reston, VA, USA)
Why choose Evolution Implant Center?
Highest industry standards of sterilization and cleanliness maintained.
Convenient parking half block away.
Courtesy reminder calls to you 48 hours prior to your appointment.
Prompt and accurate submission of all insurance claims on your behalf.
Flexible payment plans.
We accept personal checks, cash, credit cards and dental insurance.
24 hour emergency call service.
Customized dental treatment and personalized service for you.
For more information about Evolution Implant Center and the procedures they offer, do not hesitate to contact us and get a FREE quote!