Mona Lisa Centrum
Budapest, Hungary
Lovohaz street 7-9. 4th floor

Focus Area: Mona Lisa Centrum | Budapest | Hungary | Cosmetic/Plastic Surgery,Skin Care,Stem Cell Therapy
Cosmetic surgery, Cosmetic Surgeon, Microsurgery, Reconstructive Surgery, Tummy Tuck, Breast Augmentation Clinic, Liposuction, Nose Surgery, PRP, Vaser Liposuction, Fat Transfer, Varicose Veins Treatment, Budapest, Hungary
Profile

Welcome to Mona Lisa Centrum
The Mona Lisa Surgery Center, located in Budapest, Hungary, is a high tech private plastic surgery clinic. The center is operated by English speaking staff for over 13 years, always placing the customer on the first place. The clinic offers the latest plastic surgery and cosmetic techniques and procedures, performed with modern equipment.
The Mona Lisa Surgery Center is the only one in Hungary to offer VASER lipo and the first clinic who performs rejuvenation for the knees and other joints using an innovative technique. The highly trained medical team can perform a variety of procedures such as fat transfer, implants to the breasts, lips, butt, mommy makeover, tummy tuck, breast lift, as well as vagino-, labia- and hymenoplasties. We also perform circumcisions.

Treatments offered by Mona Lisa Centrum:
3 Dimensional Space Lift
Eyelid Surgery
Breast Augmentation
Breast Lift
Breast Reduction
Platelet Rich Plasma
Face Lift
Facial Reconstruction with Gold Threads
Fat Transfer
Labiaplasty
Lip Augmentation
Lifting with Hyaluronic Acid
Liposuction
Mesotherapy
Lipotomy
Nose Surgery
Tummy Tuck
Varicose Veins Treatment
Vaser Lipo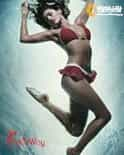 Medical team
Dr. Csaba Viczián
Dr. Ferenc Pór
Dr. Imre Bihari
Dr. Klára Varga
Dr. Nagyezsda Torbenkova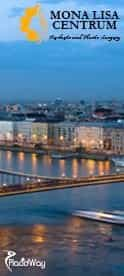 About Hungary:
Designing its healthcare system after models from France and Germany, Hungary offers its residents and medical travelers superlative medical care and facilities. Highly trained and experienced physicians and surgeons offer the best care in a wide range of health needs and specialties.
Clinics, outpatient facilities and first-class hospitals in Budapest and other major cities throughout the country offer superlative services and care at amazing cost savings compared to Great Britain and the United States.
With medical care ranging from dental implants to cosmetic surgery to cardiac care, Hungary is fast gaining a reputation throughout Europe and the United States as a medical tourism destination that offers the best in medical care, tourism and savings.
Why choose Mona Lisa Centrum?
Safe and successful cosmetic and plastic procedures;
Affordable prices;
Qualified medical staff;
Modern equipment and procedures;
Minimal recovery time thanks to the latest methods used;
You will have the body you have always wanted with minimum of effort.