Khokar Ayurveda Center for Infertility and Sexual Disorders
Ayurvedic Treatments India, Wellness Center, Erectile dysfunction, Penile enhancement, Sexually transmitted diseases, Infertility, Premature ejaculation, Kerala, South India

First Floor, Kaloor Tower Near Kaloor Bus Stand, Opposite A.J. Hall Kaloor, Ernakulam / Kochi , Kochi, India

Specialty:

Anti Aging, Ayurveda, Detox, Fertility Treatment, Gynecology Treatment, Infertility/IVF, Medical Spa Treatment, Rehabilitation, Sexual Medicine and Treatment, Yoga/Meditation

Focus Area:

Khokar Ayurveda Center for Infertility and Sexual Disorders | Erectile dysfunction | Penile enhancement | Infertility | Premature ejaculation | Kerala | South India
Khokar Ayurveda Center for Infertility and Sexual Disorders Profile Overview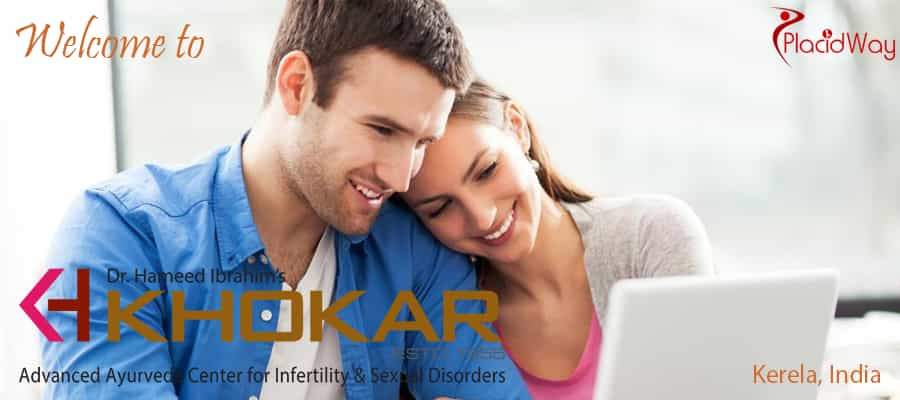 Welcome to Khokar Ayurveda Center for Infertility and Sexual Disorders
With more than 60 years of experience in Sexual Medicine and Infertility, Khokar is a renowned Ayurveda Center specialized in treating Erectile Dysfunction, Premature Ejaculation, Male-Female Infertility and Venereal Diseases. The Chief Physician & Director Dr. Hameed Ibrahim has developed a unique Cell Detoxification and Regeneration Therapy (CDRT) which can effectively treat all major causes of female and male infertility.
Dr. Hameed Ibrahim has also developed a breakthrough Ancient Ayurveda Herbal secret formula for the incurable diseases such as the Genital Herpes and a unique Cognitive-Behavior therapy (CBT) which can permanently cure Premature Ejaculation without any side effects. With Dr. Hameed Ibrahim's Ayurveda Rasa Shastra, Rasayana and Vajeekarana treatment, men suffering from erectile dysfunction can have a normal life again.
Treatments and procedures
Erectile dysfunction
Male and female infertility
Genital issues
Penile enhancement
Premature ejaculation
Venereal problems
Sexually transmitted diseases
For more information about the treatments and procedures offered by Khokar Ayurveda Center for Infertility and Sexual Disorders, do not hesitate to contact us!
---
---