I Love My Dentist Dental Clinic
Best Dental Care Clinic, Affordable Dental Implants, Dental Crowns, Teeth Whitening, Wisdom Tooth Removal, Periodontics, Orthodontics, Root Canal, Dental Bonding, Dental Bridges, Bone Graft, Tijuana, Mexico

Ave. Revolucion #868, Suite C, Second Floor, Tijuana, Mexico

Focus Area:

Best Dental Care Clinic | Affordable Dental Implants | Dental Crowns | Teeth Whitening | Wisdom Tooth Removal | Periodontics | Orthodontics | Root Canal | Dental Bonding | Dental Bridges | Bone Graft | Tijuana | Mexico
I Love My Dentist Dental Clinic Profile Overview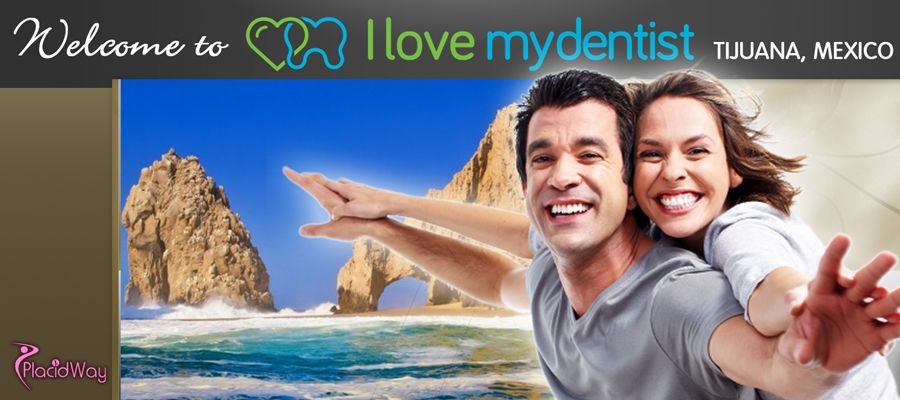 Welcome to I Love My Dentist
I love My Dentist is a renowned dental clinic located in Tijuana, Mexico. Patients coming here benefit from the most suitable and highest quality dental treatment possible. The clinic was opened in 1991 by Dr. RICARDO J. GUEVARA, who, together with his team, caters specifically for medical tourists from around the world.
From a standard cleaning, through fillings, teeth whitening and veneers right through to oral surgery and orthodontics, the team of experienced dentists can offer a variety of high quality dental procedures. With flexible timing, transparent pricing, full explanation of treatments, excellent customer care and after-care service – our goal is to exceed your expectations at every step of your treatment.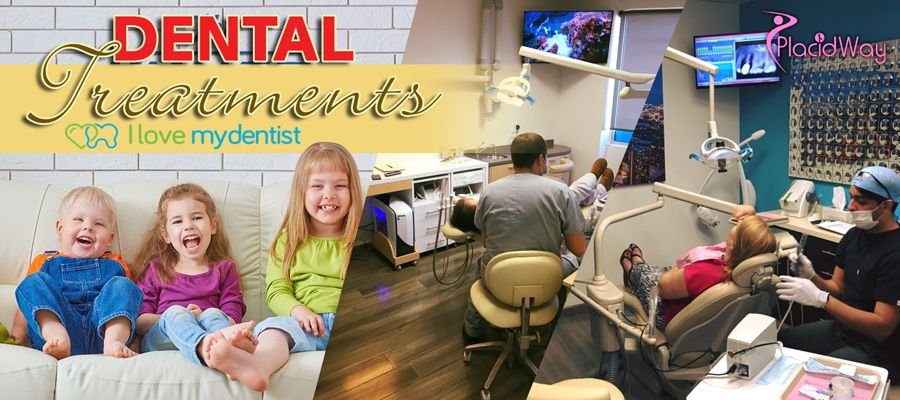 Treatments
Fillings / Restorations
Amalgam Fillings
Dental Sealants
Dentures
Bridges
Dental Implants
Crowns
Tooth Extractions
Gum Disease Laser Therapy
Non-Surgical Root Canal
Cosmetic Treatments
Bonding
Porcelain Veneers
Inlays & Onlays
Teeth Whitening
CEREC
E4D Dentist®
Clear Braces
If you want to find out more about the dental treatments and procedures offered at I Love My Dentist Clinic, please contact us!

---
---
Reviews
HabanaGoodTime

I got my root canal done last Tuesday, and 10 years worth of tooth ache is completely gone. Dr. Ruiz did a very thorough job in performing the root canal, and Dr. Martinez did the fillings. Now, my tooth feels brand new and is smoother than the rest. I will be getting my cleaning done next and whitening thereafter. The office is clean, prices are very affordable, and the staff are fluent in English. The customer service I get at this place is top notch. I live 2 hours from the border, and I would rather go here than my local dental clinic.

Google

Apr 14 2022

Michael

I was a little nervous at first traveling to Mexico from the US to get dental work but honestly Dr.David and his team are really good! The prices were roughly 70% cheaper than what a dentist in the US quoted me. They were very welcoming and he made sure i wasn't in any pain during the procedure. The service here is very straight forward and quick. It takes forever sometimes in the US just to get an appointment.i will definitely be going back when I'm near the area.

Google

Apr 08 2022

Tim

I had an excellent experience here. I had my lower teeth completely restored - 10 crowns. They now look and feel like natural healthy teeth. I used the full sedation option, as I have some difficulties tolerating dental services. The team here were very sensitive to my limitations and I was made comfortable all the time. The the whole experience was free of any discomfort. The location is also excellent as it has a decent sized carpark right behind it. With a Sentri it really was no bother crossing for this treatment and I would highly recommend it.

Google

Jun 10 2022
---
Dentistry Related Packages
Dentistry Related Experiences