Incorpore Medical Center
Cardiological Examination, Check Up, Fertility Testing, Urological Examination, Rehabilitation, Weight Loss, Detoxification, Geneva, Switzerland

22-24 rue de Carouge, Geneva, Switzerland

Specialty:

Anti Aging, Cancer Treatment, Cosmetic/Plastic Surgery, Detox, Executive Healthcheck, Rehabilitation, Skin Care, Weight Loss Program

Focus Area:

Cardiological Examination | Check Up | Fertility Testing | Urological Examination | Rehabilitation | Weight Loss | Detoxification | Geneva, Switzerland
Incorpore Medical Center Profile Overview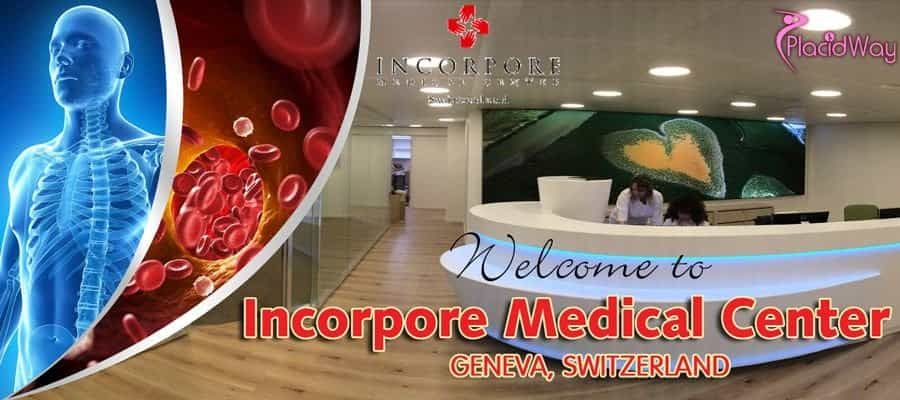 Welcome to Incorpore Medical Center
Incorpore Medical Center, located in Geneva, Switzerland, is part of the Incorpore Holding LLC, and it specializes principally in ambulatory diagnosis (check-up, medical check-ups) and preventive examinations.
We collaborate with the best specialists in Geneva and Switzerland, to offer our patients the most advanced and high-tech opportunities in the field of medicine. If the patient needs to undergo surgery or a rehabilitation program, the specialists from our center will select the doctors, professors specializing in a particular field of medicine, as well as well-equipped clinics, optimally adapted to the necessary requirements.
Our goal is to find a doctor for you in Switzerland, who specializes precisely on your problem. Our medical center is working with various private clinics, as well as public hospitals, which allows us to offer patients a full range of the most advanced medical and technical service.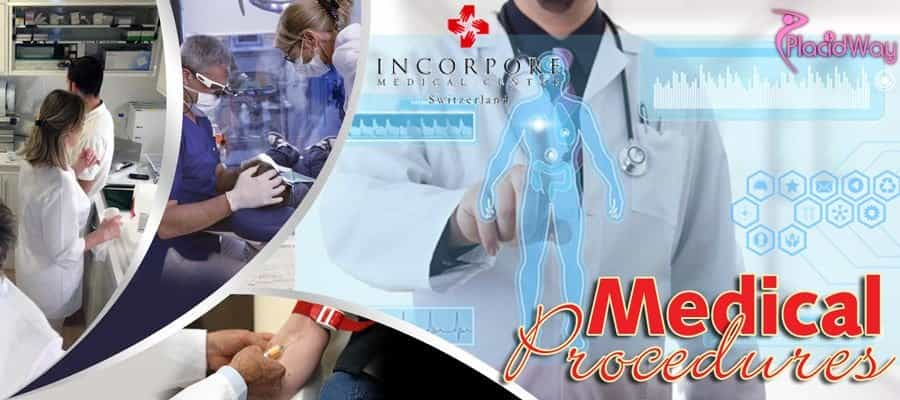 Treatments and procedures
Medical examinations
Executive check-up
VIP check-up
Urological examination
Gynecological examination
Diabetes
Gastroenterology
Cardiological examination
Fertility testing
Check-up for ladies over 40 years old
Endocrinological examination
Neurological examination
Hepatitis C
Allergies
Treatments
Dermatology
Skin & Body rejuvenation
Allergies and asthma
Detoxification
Rehabilitation
Weight loss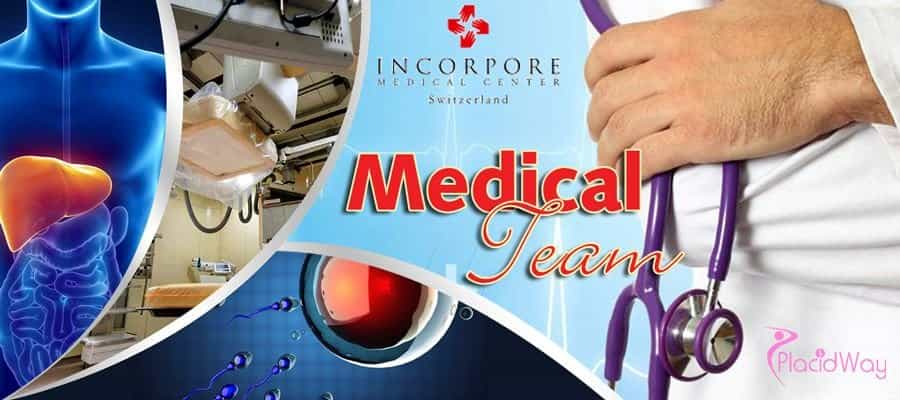 Medical team
Doctor José Bengoa
Gastroenterology; Internist consultations
Professor Daniel Slosman
Nuclear medicine; Internist consultations
Doctor Jean-Pierre Naim
Anti aging; Internist consultation
Doctor Oliver H. de Frahan
Plastic surgery
Doctor Edya Fuhrmann
Oncology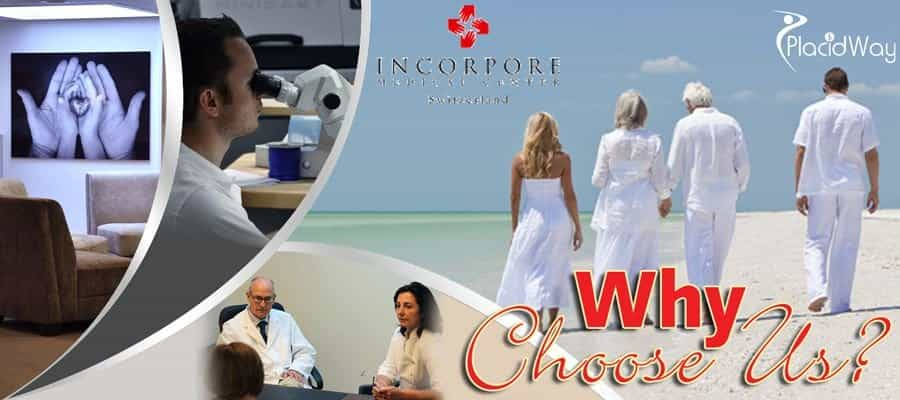 Why choose us?
Experience in the medical field for over 12 years
Highly qualified staff
Cooperation with the best doctors in Switzerland
Reliability
In addition to medical examinations and treatment, we provide specialized medical interpreters, hotel reservations, transfers, visa support, etc.
Efficiency in providing information and health programs
Medical support for patients after their stay in Switzerland
We speak 5 languages: French, English, German, Russian, Italian
If you want to find out more about the treatments and procedures offered by Incorpore Medical Center, please contact us!

---
---