Magdalena Clinic for Cardiovascular Surgery
Rovinj, Croatia
Ljudevita Gaja 2 49217

Focus Area: Heart Care | Heart Surgery | Vascular Surgery | Coronary Angioplasty | Attrial Fibrillation Treatment | Implantation of Aortic Stent Grafts | Abdominal CT Scan | Krapinske Toplice, Croatia
Heart Care, Heart Surgery, Cardiology, Cardiovascular Surgery, Coronary Angioplasty, Heart Surgery, Vascular Surgery, Abdominal CT Scan, Implantation of Aortic Stent Grafts, Krapinske Toplice, Croatia
Profile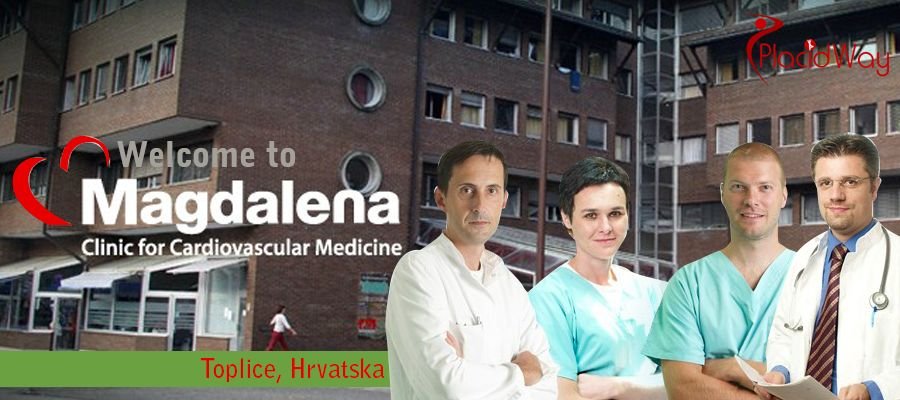 Welcome to Magdalena Clinic for Cardiovascular Surgery
The Magdalena Special Hospital for Cardiovascular Surgery and Cardiology, located in Krapinske Toplice, Croatia, is a centre for cardiovascular disease. Our team performs preventive actions, all non-invasive and invasive cardiovascular diagnostics, percutaneous and surgical cardiovascular treatment. Our mission is to reduce the incidence and consequences of cardiovascular diseases in the population by improving prevention, diagnostic tools and treatment procedures.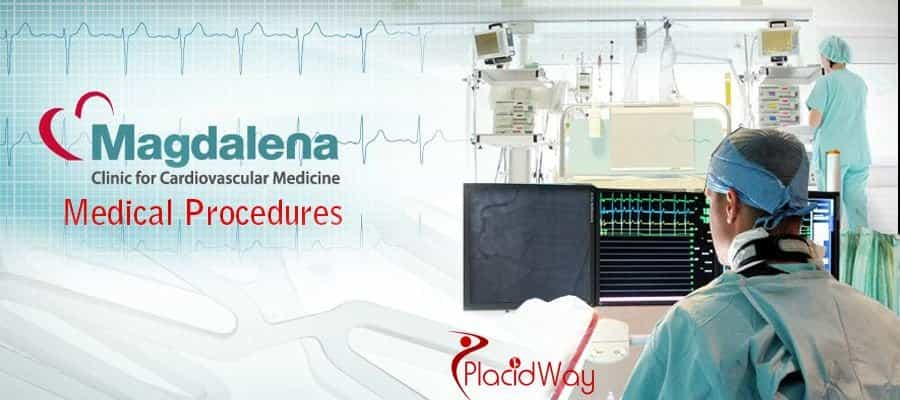 Treatments and procedures
Invasive cardiology diagnostics
heart catheterisation
coronarography
electrophysiology study
loop recorder implantation for ECG monitoring and recording over several months
myocardial biopsy
intracardiac echocardiography (ICE)
Invasive cardiology treatment
percutaneous coronary intervention (PCI) with stent implantation
percutaneous intervention on peripheral arteries with stent implantation
percutaneous intervention on aorta with stent implantation (endovascular aortic repair - EVAR)
radiofrequent ablation in arrhythmia treatment
heart pacemaker implantation
cardiac resynchronization therapy (CRT)
cardioverter defibrillator implantation
percutaneous PFO and ASD closure
Cardiac surgery operations
coronary artery bypass grafting (CABG)
heart valve replacement
surgery of aorta
congenital heart disease surgery
surgery in arrhythmia treatment
surgery after heart and great vessels trauma
other heart surgery operations
Vascular surgery operations
carotid artery operations
operations of aneurysms of the thoracic and abdominal aorta
peripheral artery disease surgery:
If you want to find out more about the Magdalena Clinic for Cardiovascular Surgery, please contact us!