Dentica by Cristina Suaza
Orthodontic Treatment in Bogota, Colombia, Smile Correction Procedure, Cosmetic Dentistry, Dental Care, Dentistry in Bogota, Colombia, Dentica by Cristina Suaza, Bogota, Colombia

CARRERA 19A n 82 85 CONS. 514 515 BOGOTA CUNDINAMARCA, Bogota, Colombia

Focus Area:

Orthodontic Treatment in Bogota, Colombia | Smile Correction Procedure | Cosmetic Dentistry | Dental Care | Dentistry in Bogota, Colombia | Dentica by Cristina Suaza | Bogota, Colombia
Dentica by Cristina Suaza Profile Overview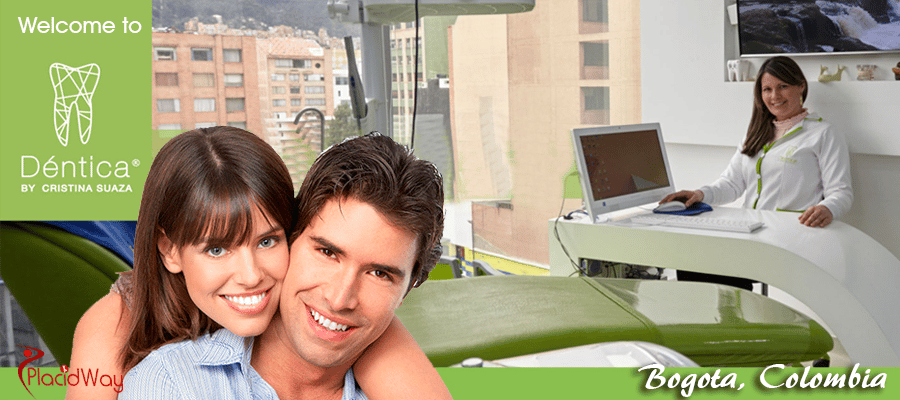 Globally Acclaimed Cosmetic and Restorative Dentistry at Dentica by Cristina Suaza, Bogota, Colombia
Dentica by Cristina Suaza, located in Bogota, Colombia is one of its kind dental clinics that offer cosmetic and restorative dentistry to domestic and international patients. Equipped with the latest dental facilities and technology, the dental clinic provides world-class dental care in a warm and relaxing environment.
The clinic is known for its safe processes, prevention, scientific knowledge, quality, ethics, integrability, teamwork, communication, hospitality and commitment. It uses state-of-the-art equipment for perfection in the treatment procedures. The dental care unit is known to provide high-quality standards and materials in dental care. The unit provides comfortable and precise dental treatment with updated vision and equipment. This brings in beautiful and long lasting smiles in patients coming to Dentica by Cristina Suaza for personalized dental care. The high-quality dental services and comprehensive treatment planning in the field of restorative and cosmetic dentistry achieve optimal dental health for the patients.
Treatments and Procedures
General odontology

Oral rehabilitation

Dental implants

Maxilla Orthopedics / Orthodontics

Periodontics

Endodontics

Pediatric Dentistry

Oral and maxillofacial surgery

Anesthesia without needle
If you want to know more about Dentica by Cristina Suaza or want to request for any information, just click the contact tab below!

---
---