Odontologia Laser
Best Dental Clinic in Bogota, Colombia for Smile Restoration
Calle 53 No 21-62 Bogota , Bogota, Colombia

Focus Area:

Odontologia Laser | Bogota Colombia | Dental Implants | Smile Restoration | Dental Veneers | Root Canal treatment | Maxillofacial Surgery
Odontologia Laser Profile Overview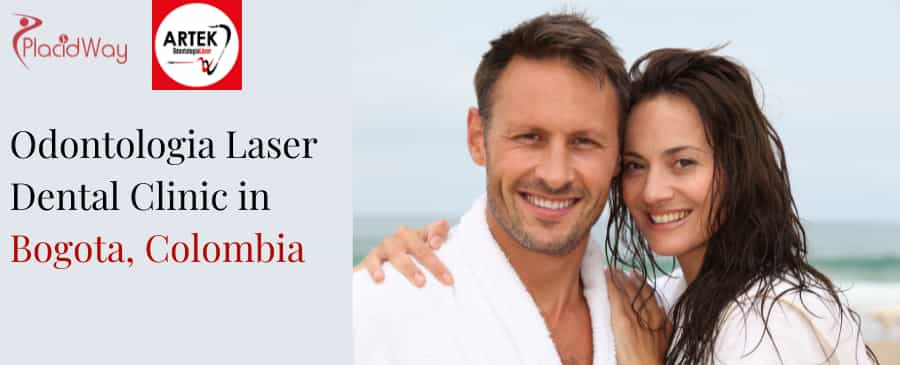 Odontologia Laser, based in Bogotá, Colombia, has provided laser dentistry to patients worldwide since 2012. We began with 5 specialists and an assistant whose primary goal was to make dentistry a pleasant experience. With 5 offices across Colombia and a staff of around 80 people, we have established ourselves as the national leaders in comfortable dental care and dental laser specialists.
Odontologia Laser provides dental services with the utmost integrity and honesty. Laser dentistry is a type of dentistry that is designed to make your dental treatment as painless as possible. This is accomplished through laser technology, which enables oral surgery without using a scalpel or anesthesia. Your procedures will be much more convenient, quick, and comfortable with painless Laser Dentistry.
Advantages of Odontologia Laser Clinic
Painless dental treatment with Laser Technology

Cutting-edge techniques and equipment

Comfortable procedures performed in a single visit

Many happy patients all over the world

Professional dentist specialist in dental laser treatment

Excellent vacation in beautiful Colombia with affordable dental tourism options
Book Your Painless Dental Work in Bogota, Colombia at Odontologia Laser
Instead of being afraid of the dentist and putting off a visit, the Odontologia Laser clinic in Bogota provides a pleasant experience with its advanced laser techniques. Contact our Customer Care team today for more information on Dental Laser Technology and to schedule a consultation with a qualified dentist at Odontologia Laser.

---
Odontologia Laser Treatments Offered
Dental Procedures at Odontologia Laser Clinic
DENTAL ESTHETICS - RESIN VENEERS OR CERAMIC VENEERS

Periodontics

ORTHODONTICS

INVISIBLE BRACES
For more information about dental procedures at Odontologia Laser in Bogota, contact our Customer Care Team

---
Odontologia Laser Certificates, Accreditations, Qualifications
Meet Highly Qualified Dentists in Bogota
DR DIEGO GAVIRIA
Founder of Laser Dentistry and CEO

General Dentist, Universidad del Valle

Specialist in Oral Rehabilitation, National University of Colombia

Master in Laser Dentistry, ITAV Monterrey Mexico
ANGELICA CARRANZA
Co-Founder of Artek Laser Dentistry

General Dentist Universidad Javeriana

Specialist in Orthodontics

National University of Colombia

Master in Laser Dentistry

ITAV Monterrey Mexico
Discuss your dental options with professional dentists in Bogota at Odontologia Laser.

---
Odontologia Laser Testimonials
---
Bogota, Colombia Destination Overview
---
---