DENTT Dental Design
Complete Dental Care in Mexico, Smile Correction, Smile Designing at Tijuana, Mexico, General Dentistry Reviews, Oral and Maxillofacial Dentistry in Mexico, Orthodontics in Tijuana, DENTT Dental Design, Tijuana, Mexico

Blvd. Sanchez Taboada and Rio Tijuana 10133 local 9, Zona Rio, Tijuana, Baja California, Tijuana, Mexico

Focus Area:

Complete Dental Care | Smile Correction | Smile Designing | General Dentistry | Oral and Maxillofacial Dentistry | Orthodontics | DENTT Dental Design | Tijuana | Mexico
DENTT Dental Design Profile Overview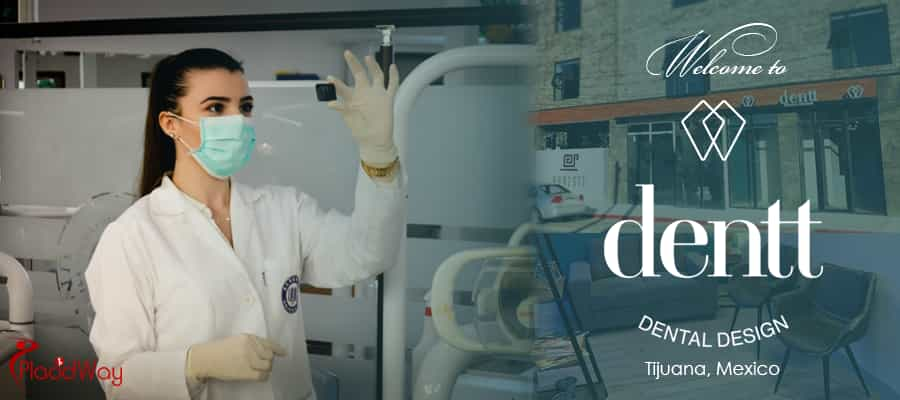 Good Oral Health at DENTT Dental Design in Tijuana, Mexico
Looking for professional dental care with sophisticated technology at Tijuana in Mexico? DENTT Dental Design is the one-stop solution for you. It is a certified and well equipped multi-specialty dental center that provides effective dental packages and treats its patients with special care and utmost attention to exceed their expectations. The unit takes up most challenging and advanced dental cases and aims to create extraordinary dental work.
The qualified and experienced staffs at DENTT Dental Design are friendly, compassionate, and dedicated to ensuring comfort and quality care to the patients. The treatment plans are designed by considering each individual patient's needs. Domestic and international are welcomed at DENTT Dental Design with warmth and respect. The consultancy sessions open dialog between the patients and the consultant dentists regarding patient's questions or concerns.
Treatments and Procedures
General and Aesthetic Dentistry

Pediatric Dentistry

Orthodontics

Endodontics

Peridoncia and Implants

Maxillofacial Surgery
If you want to know more about DENTT Dental Design or want to request for any information, just click the tab below!

---
---